Rejoice, Heroes of Warcraft! The latest Hearthstone expansion has arrived! Earlier this week, Blizzard announced that Knights of the Frozen Throne, the next expansion for its popular digital card game, would go live at 12:00 PM PT on Thursday. Some wires must have gotten crossed up though, because instead, the expansion hit the servers at 10:00 AM PT on the nose — two hours earlier than expected.
Over the past few weeks, the team at Blizzard has been slowly unveiling all 135 cards from the new set. Hero cards are the star of this expansion, turning the game's nine playable characters into Death Knight versions of themselves and granting them new hero powers to change the way you play.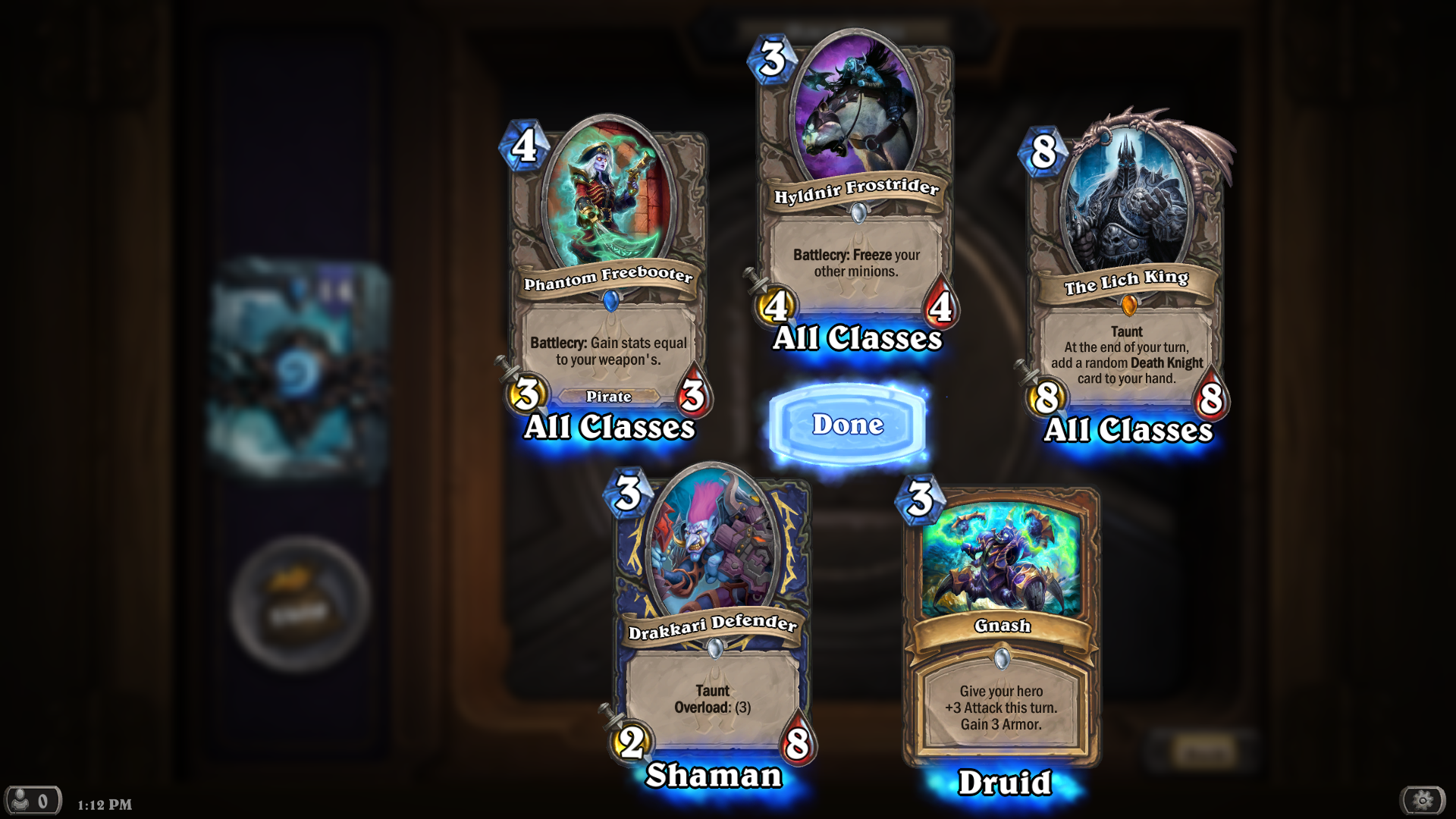 In addition to the new cards, Blizzard has also added a collection of free single-player missions to the game that you can play through for free. Once you complete the prologue mission, you'll receive a free random Legendary Death Knight Hero card, and if you can defeat the expansion's final mission with all nine classes, you'll unlock a new Paladin Hero: Prince Arthas.
Still not satisfied? Well, if you log in to Hearthstone any time between now and October 31st, 2017, you'll receive three free Knights of the Frozen Throne packs. That's a healthy amount of content before you have to start spending coins to get more packs. At the time of writing, the first mission has not been made available yet, but it should go live in the U.S. before the end of the day.