Hollywood is currently at a fever pitch to remake classic animated films into live-action spectacles. Now, the praised 1995 science-fiction anime Ghost in the Shell is up to bat. Can this futuristic classic stand the test of time and translate to the big screen in 2017?
From the outset, I should let you know that I knew virtually nothing about the source material before watching this film. I know, I know, the 1995 anime is considered to be one of the greatest animated films of all time by its many loyalists. For one reason or another, it's just one of those films that slipped through the cracks for me and I never got around to seeing it. So for my review, I went into the cinema as a blank slate and I'm judging this film on its own merits and not its faithfulness to the beloved source material. With all of that out of the way, was Ghost in the Shell any good?
For the most of its runtime, I found Ghost in the Shell to be poignant and compelling, chock-full with enthralling visual sequences and landscapes that seamlessly frame its characters and action. Beyond the film's aesthetics, Ghost in the Shell proved to be surprisingly challenging, posing deeper questions that I have come to expect from a big budget blockbuster. The story offers a profound look at the crisis of our humanity when technology is constantly knocking on the door, something that's becoming more of a reality every single day. Although it's certainly not without its problems, including a serious drag in the third act, Ghost in the Shell was a unique film experience with equal flair and substance.
Ghost in the Shell is an adaptation of Mamoru Oshii's 1995 sci-fi anime classic, which itself is an adaptation of Masamune Shirow's manga of the same name. Amidst a cybernetic-riddled future, "The Major" (Scarlett Johansson) is a unique creation: a human saved from a horrible accident whose brain and consciousness have been transferred into a robotic body. Now a powerful weapon for the counter-cyberterrorism task force known as Sector 9, Major must stop a menace who's hacking the minds of innocent people and controlling them. In the process, Major is forced to unravel her hidden and complicated past and get to the epicenter of her own origin. Along for the ride is her devoted Section 9 partner Batou (Pilau Asbæk), her caretaker and robotic creator Dr. Ouelet (Juliette Binoche), and her quiet, yet tough-as-nails Section 9 chief Aramaki (Takeshi Kitano)
With all things considered, the biggest "hats off" has to go to director Rupert Sanders (Snow White and The Huntsman). Without a steady vision behind the camera, the world of Ghost in the Shell could have easily become a swarming and confusing mess. Thankfully, the end product is an intricate world that feels purposely suffocating with the encroaching technology and was a continuously entertaining backdrop for our characters to play in. The combat scenes were also more fluid than your run-of-the-mill action flick, relying on wide shots and longer takes over quick cuts and shaky cam, as well as tasteful slo-mo. That's right — tasteful slo-mo. I'm talking to you, Zack Snyder.
As I mentioned before, Ghost in the Shell delves into some fairly complex thoughts on our perception of humanity and technology and where the lines can become blurred. Although I hear tell that the film dumbed down the concepts put forward in the 1995 source material, which is standard Hollywood procedure, it remained an interesting dilemma that continuously propelled the story forward. While I would have ultimately liked to have seen this film dive headfirst into these questions a little more, I understand why they wouldn't want to alienate the general moviegoing populace. Guess I should finally watch the anime, right?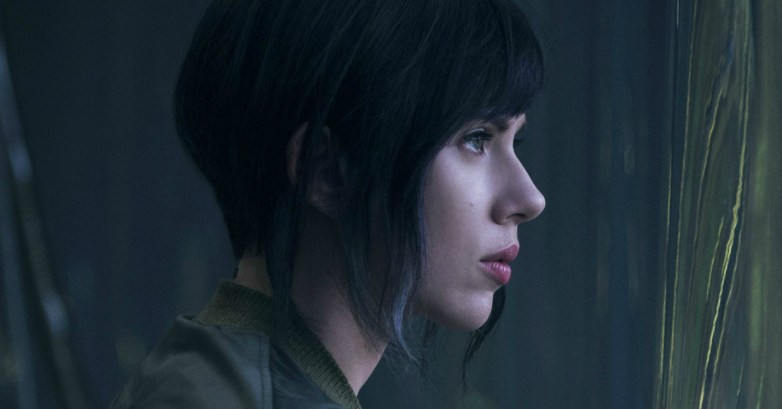 Although there was some controversy around Scarlett Johansson's casting as The Major, she's great in this film. Scar-Jo does an excellent job of oscillating between the tightly wound aspects of Major's robotic enhancements and the humanity that's trapped within her manufactured "shell", if you will. Her supporting cast, especially her Section 9 team, was also strong throughout the film and gave her plenty of room to play around in this character. Whether she was pistol-whipping hacked Geisha-bots, lovingly going back and forth with Batou, or quietly piecing together her own mystery, Johansson kept me glued to the screen, even when the film slowed down towards the end.
This film really does slow down and suffers from some noticeable pacing issues, which is its greatest flaw. Although it clocks in at a fairly trim 107 minutes, it still feels like it's about 10 minutes too long somehow. Once the story has more-or-less addressed its central mystery, Ghost in the Shell meandered about for a while before finally coming to a somewhat satisfying ending.
Yes, unlike most films, you likely won't be talking about the ending on your way home from the cinema — you'll be talking about the experience. And while the movie loses a bit of its spark in the final chunk, it wasn't enough to undo the favor that Ghost in the Shell had already earned.
Cut to the chase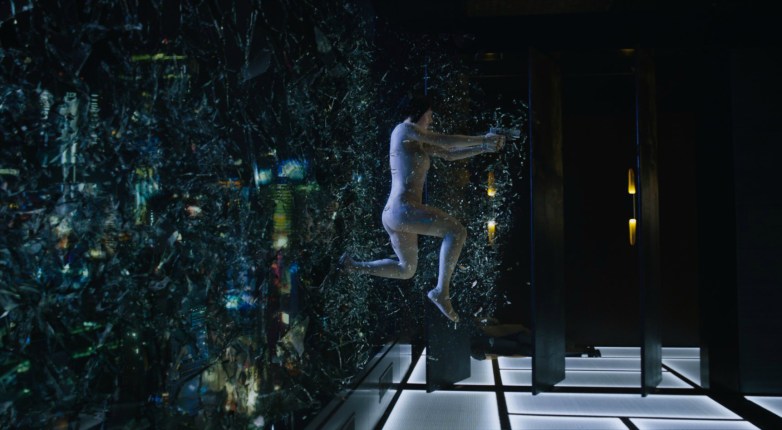 Ghost in the Shell
is a beautifully directed film that reverberates some profound concepts rarely seen in modern blockbusters. Although it gets a little slow towards the end and suffers from overall pacing issues, Rupert Sanders, Scarlett Johansson, and a top-notch team collaborate to deliver a visually satisfying and surprisingly challenging big budget flick.
BGR grade: A-