The next Game of Thrones episode is already here if you know where to look. Episode 6 leaked not because smart hackers stole it, as some fans probably expected. No, it's currently available online for download and streaming from shady source because of HBO which aired it by mistake on Wednesday.
Of course, I had to verify it with my own eyes. One thing led to another, and I already saw the entire episode. Just as expected from a season 7 episode, it's amazing. I won't spoil any of the action for you, but I will tell you that it reminded me of the thing I hate most about winter's arrival.
I'm not going to tell you what happens in this episode. We know from the trailer that a group of heroes is going beyond the wall to retrieve an undead soldier that's still… alive(?), just to prove to all the leaders in Westeros that the White Walkers are real. We also know from the trailer that there's going to be plenty of fighting, and running, as Jon Snow and Co. can't just snag an undead warrior and drag it back to Dany, Cersei, and everyone else interested in seeing it.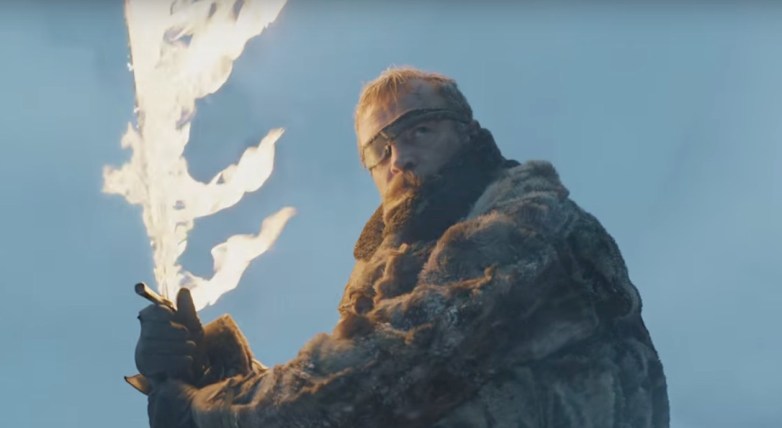 But what I will tell you is that episode 6 only fuels my annoyance with one particular flaw of the overall Game of Thrones script. We rarely saw the White Walkers in previous episodes, though we know they're coming. They must be taking the scenic route, as they certainly take their time attacking humans.
Jon Snow is the one who's talking about the imminent attack, and he's looking to make war preparations as soon as possible. The attack may come at any second, he seems to believe. Only it doesn't.
Meanwhile, it's incredibly easy for everyone else to travel back and forth to the country. Whether on foot, by air or at sea, our favorite heroes and enemies have plenty of time to move around over huge distances. Yet this passage of time isn't addressed by the show's writers when it comes to the White Walkers.
A Google Maps-like Westeros map is available at the end of this post, while the following image compares the size of Westeros to Africa. Yes, it's pretty big:
Take Jon Snow for example. He's traveled all the way from Winterfell to Dragonstone, spent plenty of time there, and then he embarked on a journey beyond the wall — that's farther up north than Winterfell.
While Jon Snow was mining for Dragonglass and debating knee-bending practices in Dragonstone, we saw a few major conflicts elsewhere. Euron Greyjoy trashed Yara's fleet somewhere between King's Landing and Southspear, which is way south.
Then, the same Euron traveled back to King's Landing to gloat. He then went to Casterly Rock, somehow trailing the Unsullied who were about to attack it, and destroyed their fleet just as they were conquering the deserted castle.
All the while Jaime was attacking Highgarden and killing Olenna Tyrell. News travels pretty fast in Westeros, as Daenerys heard what happens and had the time to take Drogon and the Dothraki somewhere between Highgarden and King's Landing in the hope of swift revenge.
Mini rant: How did Dany transport the Dothraki if the fleet was largely destroyed? If news travels so fast in Westeros, were there no Lannister allies to see the horde marching around King's Landing and towards Highgarden? Also, if it's so easy to travel on foot, why is Dany worried about the Unsullied making their way back on foot?
Getting back to all the action in season 7, it seems to me that the HBO writers have not considered that all these things take time. Dispatching ravens with news also takes time. Even dragons have a speed limit. Reacting to said news, and preparing for military action also takes time. All that is understandable. These are the Westerosi middle ages.
But what are the walkers doing while this was happening? Are they waiting for the sea to freeze so they can bypass Eastwatch? Are they just waiting for the humans to make peace and offer a stronger resistance?
These walkers clearly can run and can cover massive distances without requiring food, shelter, or any comfort. Yet the Night King is okay delaying this imminent assault on humanity.
Other than this time-and-walkers-related rant it inspired, I thought the leaked Game of Thrones episode is simply brilliant.