The best compliment that I can pay to Forza Horizon 3 is that I often forgot I wasn't playing Forza Horizon 2. If you read my review for Horizon 2 back in 2014, you know that it was my favorite game of that year. Horizon 3 is a prettier, smoother, more expansive game from nearly every angle, but it doesn't lose an iota of what made its predecessor that best open world racing game of all time.
MUST SEE: Google Pixel phones are almost here
As in the previous two entries, Forza Horizon 3 is set at the Horizon Festival — a massive event where hundreds of racers from all over the world come together to compete for cash prizes. But this time around, rather than simply participating in the event, you're actually in charge.
So, what does it mean to be in charge of the Horizon Festival? Well, this time around, the Festival has moved to Australia, and developers Playground Games and Turn 10 Studios claim that there's twice as much drivable area as there was in Horizon 2 (which was already three times as big as the original Horizon). As such, rather than having a single hub, the Festival can expand to four separate sites throughout the map, and you get to decide the order in which they unlock.
But the choices don't end there. Once you open up a Festival site, a smattering of question marks will pop up around the map. These represent races, PR stunts and Bucket List challenges, all of which you'll be familiar with if you've played a Horizon game in the past. Of course, there are some fundamental changes to all three of these Horizon mainstays, starting with a heavy dose of customization in the races.
In Horizon 2, you would drive up to the starting point of a race with an eligible car, tap the X button and begin racing. In Horizon 3, you have the ability to choose from dozens of different types of races, even though the track you race remains the same. Want to race through the outback with a bunch of old trucks? Go for it. Want to speed through the rainforest in a sports car? You can do that too.
And if you don't see anything you like, you can always choose the Horizon Blueprint option and design your own race. You can pick the eligible cars, the weather, the time of day and even the number of laps, depending on the race.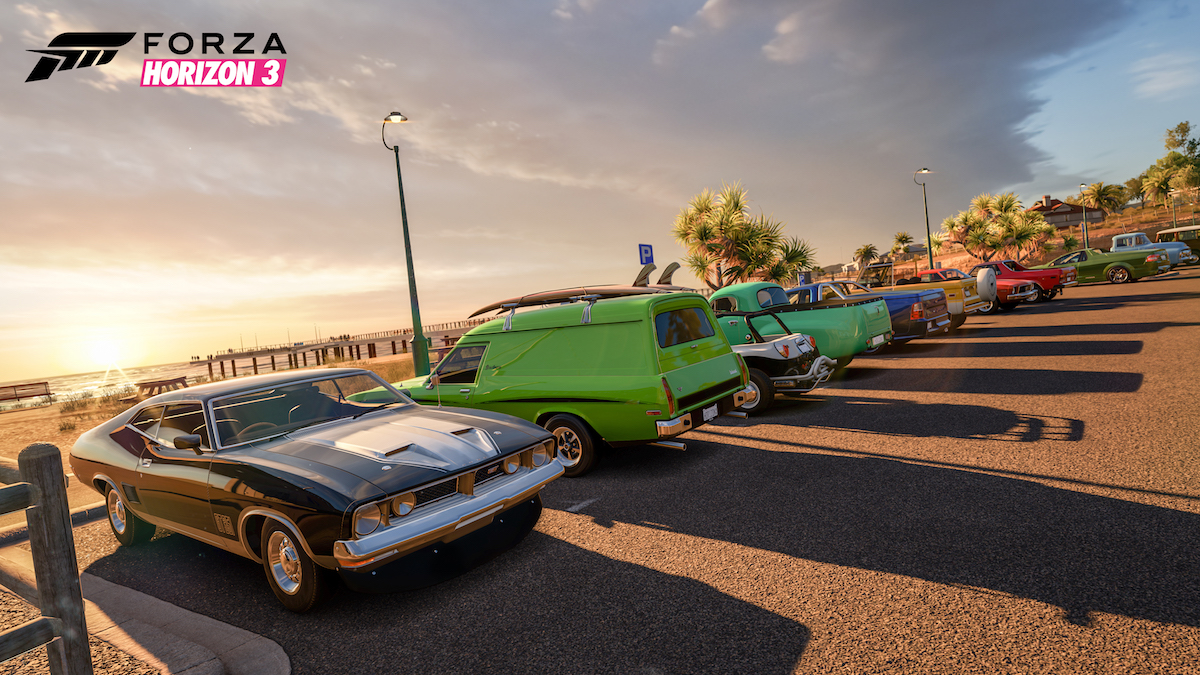 As if the virtually limitless number of racing options wasn't enough, Forza Horizon 3 is also infinitely more diverse than the previous entries in the series.
There are six different ecosystems you can explore in Australia, from the aforementioned outback and rainforest to the city of Surfers Paradise to the beaches off the east coast. And they all blend together so seamlessly that you hardly notice the transition from one to another. This clearly isn't a square inch-by-square inch recreation of Australia, but it's a cohesive world all its own.
Other than the sheer beauty of it all, the reason that this landscape diversity is so important is that it makes an expansion pack like Horizon 2's Storm Island obsolete. That expansion brought dangerous terrain and extreme weather conditions to Horizon 2, but you'll find all of that in the base game of Horizon 3.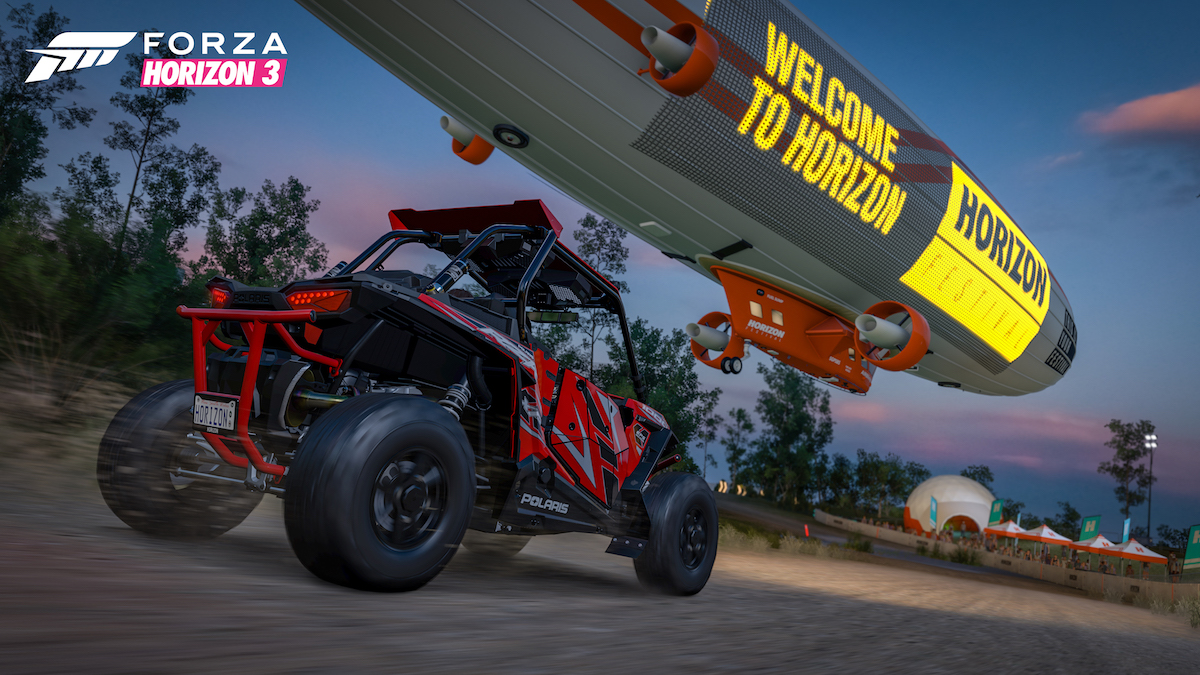 Everything in Horizon 3 is familiar, yet expanded. Rather than seven radio stations, there are eight this time around, and you can even build your own radio station with Microsoft's Groove Music integration. There were around 200 cars in Horizon 2 at launch, while Horizon 3 is packed with 350 on day one. There are more Bucket Lists, more Barn Finds, more ways to interact with the Drivatars you run into in the open world — Horizon 3 is bigger and better in nearly every way.
If there's anything to complain about, it might be the pace at which you expand your Festival sites in order to unlock more races and PR stunts. Until you complete enough events and gather enough fans to rank up, you won't be able to expand the sites, which effectively gates content from the player.
It's not a massive issue, but if you were hoping to drop into a world full of activities the minute you slid the disc in, you're going to be disappointed.
Furthermore, the game's economy is once again fueled at least partially by microtransactions, tempting you at every corner to buy a VIP membership to double your credit rewards every time you level up. It's not going to affect the way you play the game, and you'll almost always have enough credits to purchase the car you need to participate in a different kind of race, but it leaves a bad taste in my mouth.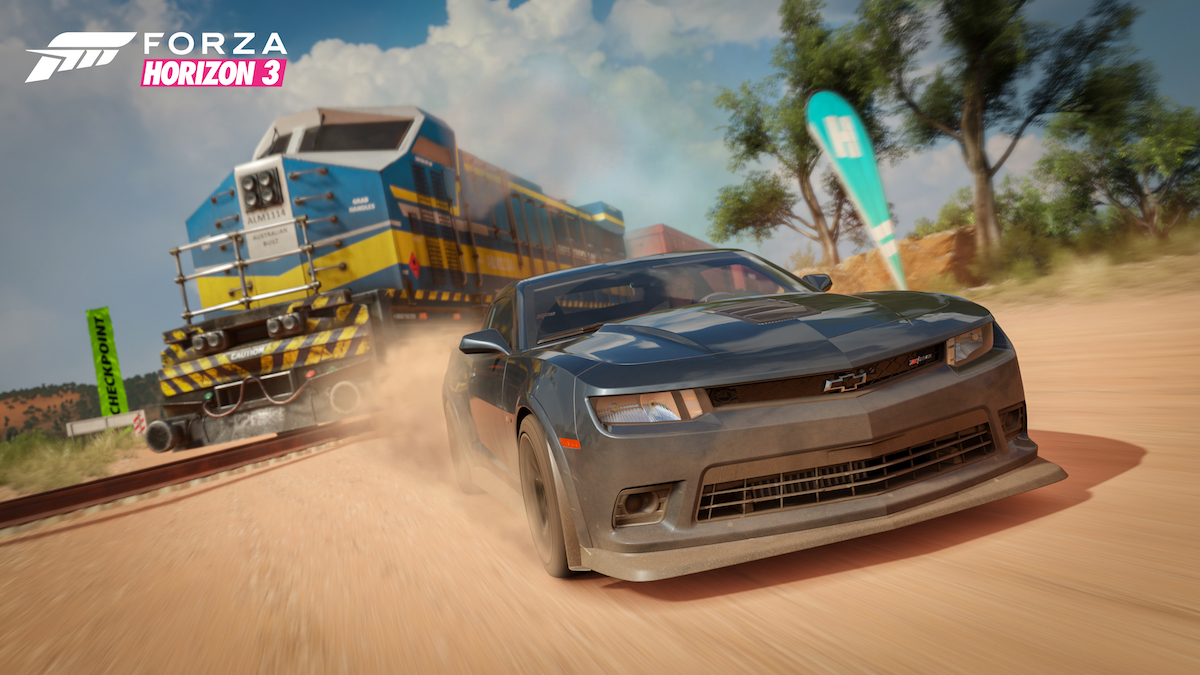 I haven't had much time to explore the online component of the game yet (as not many players are online yet in the first place), but Horizon 3 includes 12-player multiplayer, 1000-player Clubs and a four-player career co-op mode. Once I've had a chance to dip my toes into these, I'll come back and add an update.
For now though, the latest Forza Horizon is once again the best open world racing game ever made and one of the highlights of the current console generation. If you own an Xbox One, you owe it to yourself to own this game.
---
Microsoft provided BGR with a copy of Forza Horizon 3 on Xbox One for the purposes of this review.