We're less than a month away from Guardians of the Galaxy Vol. 3's release date, and box office estimates for the opening weekend already indicate the film will not get the kind of opening Marvel wants. That doesn't make the third in the Guardians franchise any less exciting, especially considering that it's the final chapter for this team. At least one beloved Guardians team member might die in the film, with fans now worrying it might be Rocket. But Avengers' deaths are part of the journey. The Guardians of the Galaxy are all Avengers, especially Rocket and Nebula.
Before we look at the latest rumors on the matter, we'll point out the obvious: Big Guardians Vol. 3 spoilers might follow.
The most likely Guardian to die in Vol. 3
Death being part of the larger MCU storyline shouldn't surprise anyone. It's one way to make it clear to the audience that the stakes are real, as the superheroes do not always live to fight another day.
The Guardians team is no different than other superheroes. Marvel already killed off several key characters, although it undid most of the deaths as quickly as they happened. Groot (Vin Diesel) was the first to perish, but Groot doesn't really die. All you need to do is replant him.
We then saw Gamora (Zoe Saldana) pass away in Infinity War, only for another Gamora variant to return in Endgame. And most of the Guardians were turned to dust in Infinity War, leaving Rocket (Bradley Cooper) and Nebula (Karen Gillan) alone.
The two joined the Avengers in between Infinity War and Endgame. And we saw one Nebula version die in Endgame, although the primary Nebula was the one to kill her.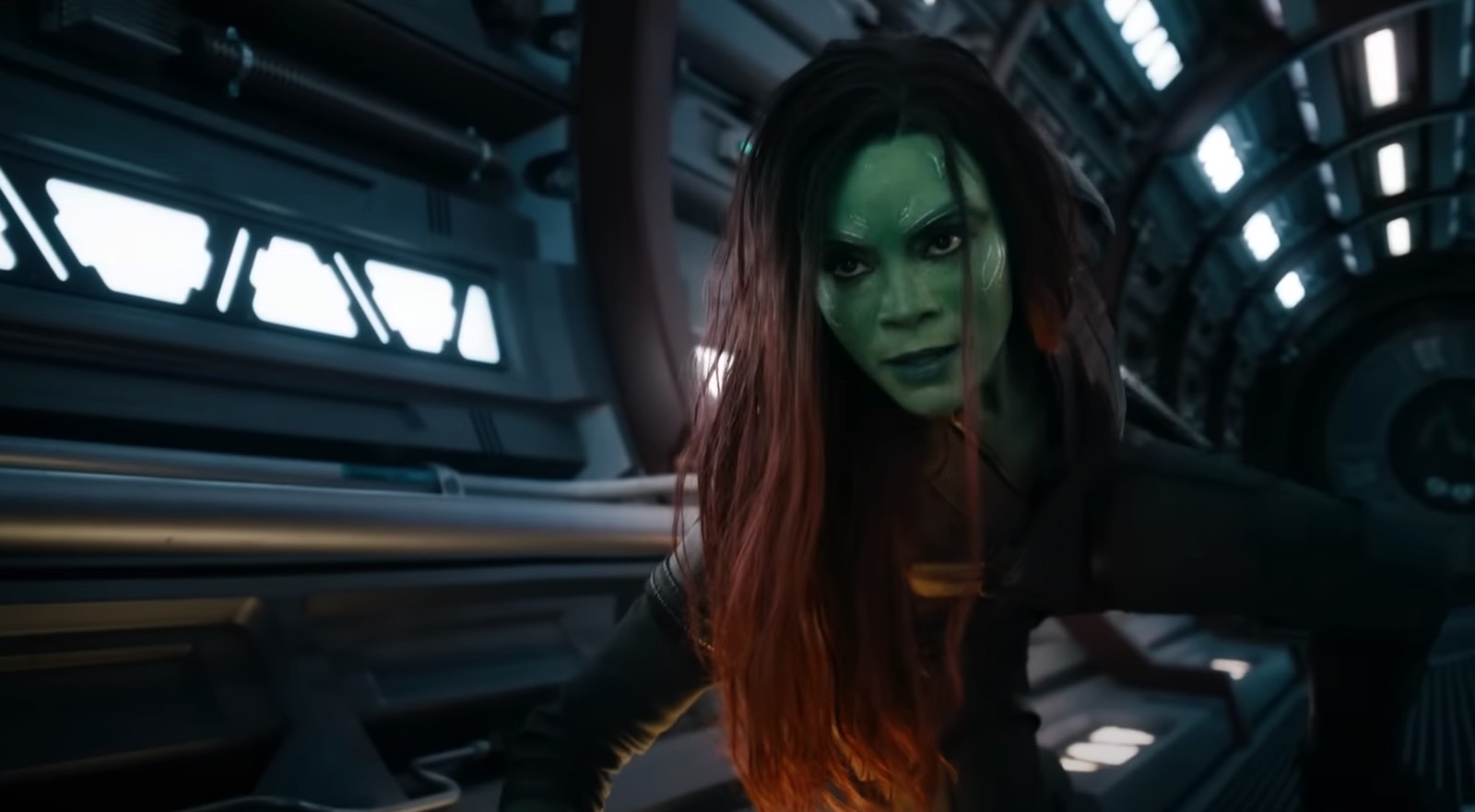 That's all to say that Marvel has been preparing us for heartbreak since the first Guardians movie. Add to that James Gunn's continuous remarks that Guardians Vol. 3 has a different tone than the first two, and we know we're in for some suffering in the upcoming story.
Most Guardians of the Galaxy Vol. 3 rumors that we have seen so far, including a big plot leak, say the same thing. There will be just one Guardian death: Drax (Dave Bautista). But those are just rumors, and there's other buzz suggesting a different Guardian might die.
Will Rocket survive in Guardians of the Galaxy Vol. 3?
Fast-forward to mid-April and the MCU speculation about the upcoming sequel differs. Some believe we might be looking at a different victim in Vol. 3, and that's Rocket.
If you think about it, Rocket has had an amazing arc since Vol. 1, becoming a dependable team member and a beloved Avenger/Guardian.
Rocket and Nebula actually have more experience fighting bad guys than the rest of the Guardians, considering they've been with the Avengers during the five years between Infinity War and Endgame.
Also, Rocket is the only Guardians character who didn't go through any sort of death experience. Even the sort of fake death that most others got.
Since James Gunn teased that Guardians Vol. 3 is a story primarily focused on Rocket, seeing the character die would make some sense. No matter how heartbreaking it might sound.
Sean Gunn, who has been playing Rocket on set in Guardians and Avengers movies, told Empire Magazine (via The Direct) that Guardians Vol. 3 will be his "swan song as Rocket." The implication is that Gunn will not play Rocket in the future because the character will die soon.
Another explanation is that Rocket will retire after Guardians Vol. 3, no matter how unlikely that might seem. An even simpler explanation is that James Gunn's brother's contract with Marvel might be up. Anyone else could play Rocket in future adventures, not just Sean Gunn.
The Direct points out there's a lot of marketing around Rocket right now. And even the Guardians Vol. 3 official synopsis indicates that the Guardians embark on a dangerous mission "to save Rocket's life."
"A mission that, if not completed successfully, could quite possibly lead to the end of the Guardians as we know them," the synopsis ends.
I think that's all brilliant misdirection on Marvel's part, which is trying to surprise fans in theaters come May. While Rocket's life will be in danger, it will probably not be him dying at the end of Guardians of the Galaxy Vol. 3.