As traditional console and PC games continue to invade mobile app stores around the world, Konami announced this week that a new Castlevania game is currently in development for iOS devices. Castlevania: Grimoire of Souls will be the same side-scrolling action game that fans of the series are familiar with, but will also include both cooperative and competitive multiplayer modes, as well as a four-player boss rush mode and in-game music player.
According to the game's website, the story will follow a new character named Genya Arikado, a secret agent, and his assistant Lucy, a magician who works for a research organization. Grimoire of Souls will feature original Castlevania characters as well, including Alucard, Simon, Charlotte, Shanoa and Maria.
Grimoire of Souls will be the first Castlevania game since Lords of Shadow 2 launched on PS3, 360 and PC back in 2014, and that wasn't even a traditional Castlevania game. The last side-scrolling title in the series was Castlevania: Harmony of Despair in 2010. Fans of the series have been waiting ages for something new.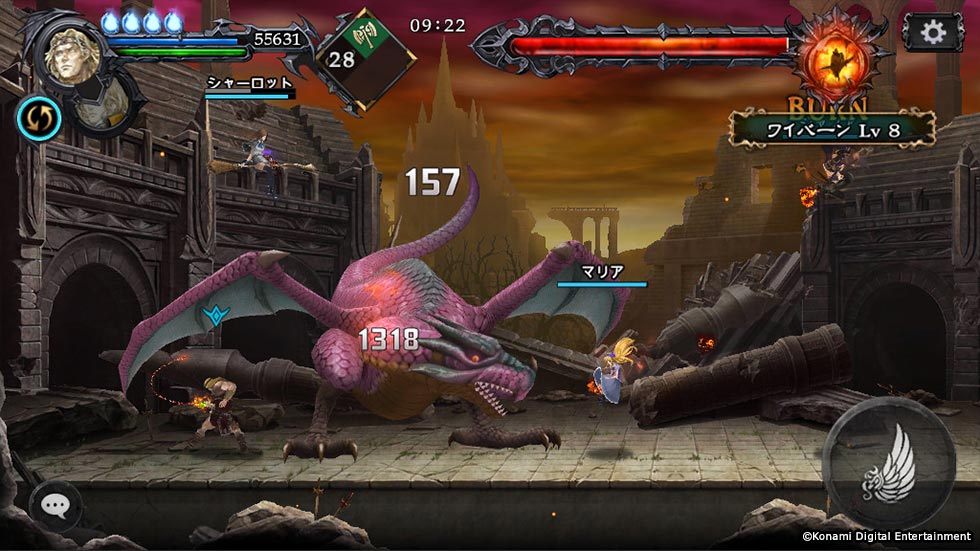 While we still haven't seen the game in action, it's not too surprising to see Konami migrate to mobile for the next entry in its popular action-platformer series. Nintendo finally made the leap two years ago with Miitomo, and has since seen success with Super Mario Run, Fire Emblem Heroes and, most recently, Animal Crossing: Pocket Camp. We've also seen Fortnite and PUBG, two massive PC games, blow up on iOS and Android as well in recent weeks.
Konami has yet to announce release details for Castlevania: Grimoire of Souls, but the company will hold a closed beta test in Japan, which users can sign up for here. Those selected will be contacted in May.