If you're a fan of iPhone gaming, this has been an exciting week for you. Not only did Bethesda finally release its Hearthstone competitor The Elder Scrolls: Legends on iPad, but Zach Gage (the game designer behind the great SpellTower) launched an addictive new word puzzler called TypeShift on the App Store as well.
Even if you don't normally download games on your phone or tablet, I recommend you try both.
Crash of Cars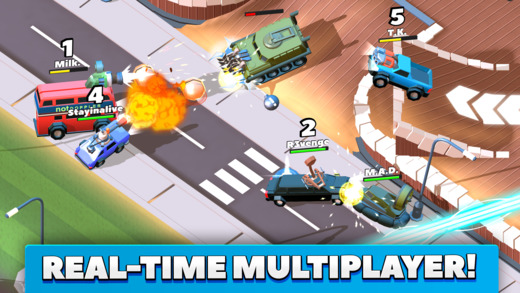 Welcome to Crash of Cars, a REAL-TIME MULTIPLAYER game where your goal is to collect as many crowns as possible before getting destroyed.

Use power-ups and smash into opponents to destroy them; then swoop in and take any crowns that they drop. Be careful though, the more crowns you collect, the bigger your bounty becomes – making you a bigger target for other players to destroy!

Can you climb the hourly leaderboards?

KEY FEATURES:
– 4 Maps to enjoy REAL TIME Multiplayer battles
– 30+ unlockable cars across 4 different rarities (Common, Rare, Epic, Legendary)
– 30+ Skins to customise your cars with. Pepperoni Skin on the Camper Van is quite a tasty choice.
– 16 upgradable Power-Ups, including a flamethrower, cannon, trebuchet, and more.
– Play with Friends feature. There's nothing more fun than destroying your friends :)
– Mission System
– Hourly Leaderboard and Game Center Support
– Single Player mode also available
– New Content Coming Soon!
[Download Crash of Cars free on the App Store]
---
The Elder Scrolls: Legends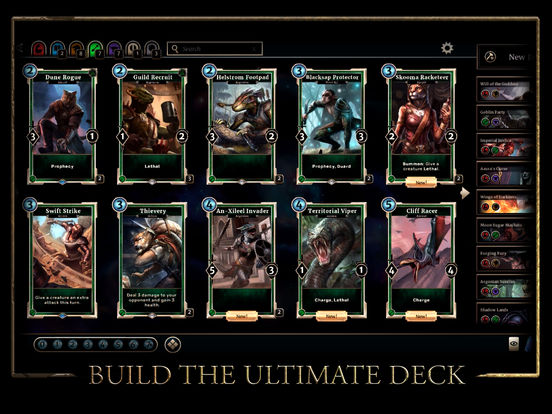 The Elder Scrolls: Legends™ is a new strategy card game based on the world and lore of the award-winning Elder Scrolls series. Play for hours or minutes across many game modes that are easy to learn but challenging to master.

PLAY ON YOUR OWN
Story mode provides hours of solo gameplay in which you'll earn new Legends cards, decks, and packs. Or draft a deck from scratch and battle a series of computer opponents.

PLAY AGAINST OTHERS
Test your decks against friends, challenge online opponents in ranked play, or draft a deck from scratch and battle other players who have done the same.

PICK YOUR BATTLES
Legends gameplay features a divided battlefield with "lanes" that deepen your strategy options.

LEVEL UP!
You can upgrade certain cards in Legends by winning games with decks that contain them. Level up your cards to improve your decks, give you more flexibility, and tailor them to your play style.
[Download The Elder Scrolls: Legends free on the App Store]
---
Empire of Angels : Lunar Phantom
[MEET THE ANGELS]
– Unique characters to be collected, each with her own charm and quests
– Immerse yourself in the beautiful world of Asgard

[CREATE YOUR OWN SQUAD]
– Pick and create the perfect combination best suited for your needs
– Manage Character Bonds, Elements, Classes and Spirit Attacks to strategize for the upcoming battles

[IMPROVE YOUR MEMBERS]
– Develop squad members by leveling up, ranking up, and activating talent grids
– Gear up with set equipment, gems, character shards and other collectibles

[UNLEASH THE SPIRIT]
– Turn the tide of battle with a well-placed Spirit Attack
– Choose from a wide variety of Spirit Attacks based on Class, Weapon, and Class

[STORY DRIVEN QUESTS]
– Embark on a journey to Asgard and unveil its mysteries
– Learn more about your squad members as you unlock their personal quests

[DYNAMIC GAME MODES]
– PvP Arena: Fight your way to the top and claim great rewards
– Tower of Trials: Challenge your limit and climb to the top
– Endless Battle: Survive endless waves of enemies and be the last squad standing
– Cleaning Eye: Send your squad member to purify the tainted lands for a chance to win rare loots
[Download Empire of Angels : Lunar Phantom free on the App Store]
---
Tiny Bombers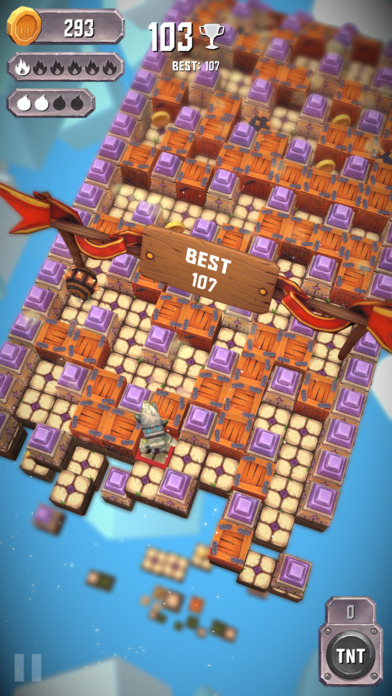 Endless bombastic fun that will blow your socks off!

Do you want to test your reflexes and strategic skills? Tiny Bombers is a beautiful game where you get to guide your character through a maze full of coins, bombs and traps. In order to progress, you will need to use your bombing skills! The level is collapsing behind you, so you have to push onward if you want to stay alive. Since Tiny Bombers is an endless game, your main focus is to get as far you can while collecting coins. You will always find some new traps and fresh challenges in front of you!

Use your strategic skills to guide your character through the game world without putting him in peril. Place bombs strategically and blast the walls down. With bonuses such as increased bomb range, speed, or armor, you will be able to find new interesting solutions to difficult situations. Almost 20 unlockable characters, all with their own unique design. Don't hesitate, download Tiny Bombers now and immerse yourself in this vibrant, crazy world. You will not be disappointed!

Features:
● Great endless gameplay
● Explore multiple worlds
● Almost 20 characters to choose from
● Beautiful graphics
● Amazing soundtracks
● Local coop on Apple TV (using iPhone or iPad as a second controller) !
● Apple 3D Touch and Haptic Feedback support
● Supports 12 languages
[Download Tiny Bombers free on the App Store]
---
TypeShift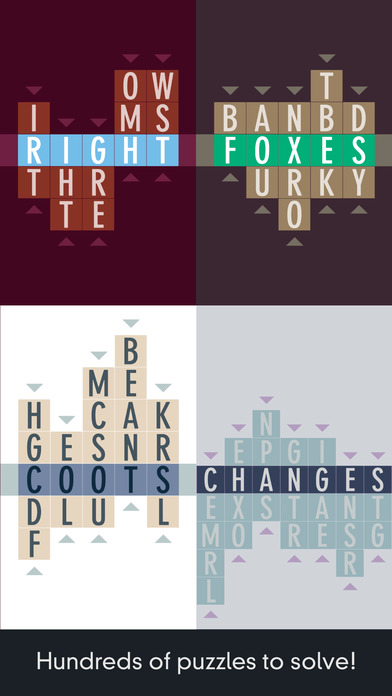 From the creator of SpellTower, comes a new and completely original word game!
Anagrams meets Word Search, with a sprinkle of Crosswords.

Typeshift is the modern anagram puzzle; re-imagined from the ground up, combining wordplay, modern game design, and a mobile-first approach.

In most anagram games, you search for new combinations within a single word, but in Typeshift, you search within three to five words stacked & scrambled up together.

Shift columns of letters up and down as you try to spell words in the center row. Play continues until you have used all letters in a puzzle at least once.

Special Clue Puzzles combine Crosswords with Anagrams as you match clever clues provided by Typeshift's various puzzle authors.

– Daily Word Game Play with Global Leaderboards –

Typeshift features a free daily challenge with global leaderboards. The easiest challenge for the week appears on Monday, and progressively more challenging puzzles build throughout the week.

Compare your fastest Typeshift daily solving times with players around the globe!