We're just a few hours away from preorders opening up for the iPhone 8 and iPhone 8 Plus, but you don't have to wait another second to start downloading a bunch of paid apps that have temporarily gone free on the app store. Plus, if you're quick, you might be able to get some of yesterday's free apps too.
This post covers paid iPhone and iPad apps that have been made available for free for a limited time by their developers. BGR is not affiliated with any developers. There is no way to tell how long they will be free. These sales could end an hour from now or a week from now — obviously, the only thing we can guarantee is that they were free at the time this post was written. If you click on a link and see a price listed next to an app instead of the word "get," it is no longer free. The sale has ended. If you download the app anyway, you will be charged by Apple.
ADDY
Normally $7.99.
Everyone can BE CREATIVE with ADDY!
Add remarkable MULTICOLORED artworks with handpicked PRESETS, stunning FONTS, amazing FILTERS and gorgeous OVERLAYS to your photos.

FOR EVERYDAY USE:
– Start your day with positive GOOD MORNING Artworks and a cup of fresh coffee
– Capture your MUSIC mood
– Motivate yourself and others by posting your morning routine achievements with ADDY multicolored NUMBERS and great FONTS
– Express your LOVE with hearts and beautiful phrases
– Thank creatively with lots of THANK YOU Artworks
– Design BIRTHDAY GREETINGS
– Invite to Parties and make jovial celebration reports
– Share new skills
– Express feelings

FOR BLOGGERS:
Use our rich FONTS collection to generate masterpieces for your BLOG or SOCIAL networks. Present your thoughts in a sophisticated inspiring way or use our everyday collection to attract attention to your content.

FOR PHOTOGRAPHERS:
Experiment with ADDY's FILTERS and OVERLAYS. They will change the familiar objects and transform them into ART.

Features:
– Broad and vivid collection of ARTWORKS (Phrases, Basic Shapes, Birthday, Doodles, Frames, Fun, Love, Music and Numbers – more than 400 items)
– 40+ cool FONTS
– Great Effects ( 10 Filters and 50+ Overlays)
– Specially designed PRESETS for multicolored Artworks
– Possibility to change opacity and add shadow
– Friendly Interface and LAYERS!!!
---
Depello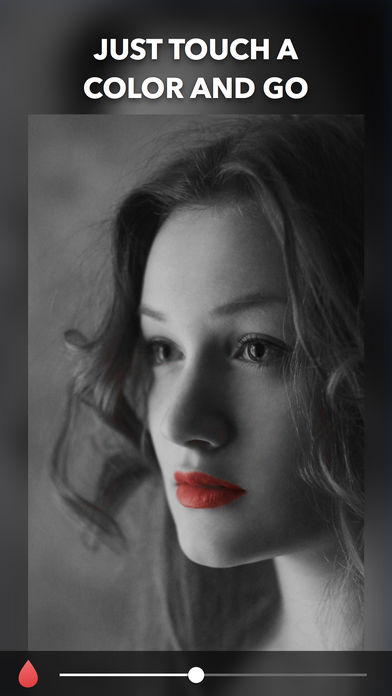 Normally $2.99.
Color splash images instantly!

It's super quick and super easy. No finger painting is needed! All you have to do is tap on the color you want to highlight! Depello makes it possible to create stunning and effectful grayscale images with just a tap. Depello is a photo editing tool which converts your images and photos into black and white but preserves and highlights a color of your choice using state of the art computer vision algorithms.

Make that red apple stand out among all the green ones!
The user interface is easy to use with minimal controls for smooth navigating and pinch to zoom features etc.

Want to create amazing looking photos with the tap of a finger? Look no further, Depello is the app for you! It's the best and easiest colorsplash / colorpop / recolor tool in the App Store!

WHY USE DEPELLO:

• Color splash/Color pop any image and and start highlighting colors
• Pinch to zoom and just tap the color of your choice
• Peek and pop with full 3D-touch supports on app icon and in image album
• Stay creative on both iPhone and iPad, in portrait and landscape!
• Supports multitasking on iOS9 or later
• Tell the world about your latest creations on Instagram and Facebook

PREMIUM FEATURES:

• Change the color of the highlighted color. Make that yellow
banana red!
• Draw with your fingers to manually make some parts of the photo into black & white.
---
DriveBox HD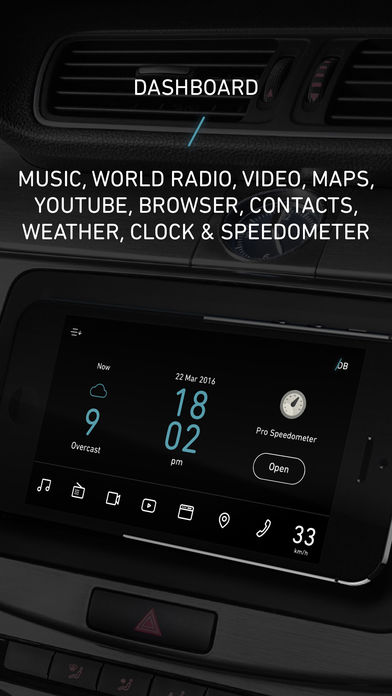 Normally $1.99.
DriveBox is an interactive intelligent vehicle app built for car, truck, motorcycle and all types of vehicle lovers and daily users. It brings all your content and in-car entertainment under one roof. Features include in-car gadgets, music, maps, video, calls, radio, widgets and much more for your ultimate driving experience. Unlock the retro speedometer and mount it to your dashboard or simply use our StreetView maps feature. Keep up to date with current in-car trends by utilizing an app takes your driving experience to the next level.

Main features:

Dashboard
• Featured weather widget with forecasting
• Display time and date data
• Access your in-car gadgets

Music
• DriveBox utilises Apple's CarPlay features to allow you to connect to your vehicle with Bluetooth (or cable) and use your steering wheel knobs to control your music
• DriveBox EyesFree® gesture controls (simple gestures to browse and listen to your music) without ever taking your eyes off the road
• DriveBox MusicFx® presents your music in a beautiful and minimal effects panel which also feature our Eyes Free gesture controls
• Filter between Songs, Albums, Artists, Playlists and Audiobooks
• Experience full graphic and visual richness with all your music artwork in full color
• Repeat or shuffle your tracks for pleasure

World Web Radio
• Listen the world's best radio from over 600 stations
• Choose from many different countries, including your own

Video
• View your videos directly inside our player (non-DRM)
• Access DRM (digital rights managed) video on your device
• Filter between your Movies, TV Shows, Vodcasts and Personal Videos
• Experience full graphic and visual richness with all your video artwork in full color

Youtube
• Search for Youtube videos directly in the DriveBox app
• Videos presented in your search choice between HD and SD quality
• View your video in full screen mode directly inside DriveBox app

Calls
• Pull in all your address book contacts directly into DriveBox app
• Use of large buttons and typography for ease of calling
• Integration of Skype® and FaceTime®
• Connect your device via bluetooth for hands free conversations

Maps
• DriveBox StreetView presents a 360 degrees full color view of your desired destination point (available as in app purchase)
• DriveBox StreetView displays desired destination weather information
• Get directions to your chosen destinations with Apple Maps®, GMaps®, Waze®, Navigon®, TomTom® eSygic®

Web Browser
• Use our browser directly inside the DriveBox app
• Access, save and edit your favorites for ease of use
• Features forward and back buttons for a smooth and fluid interaction
---
Emoji Camera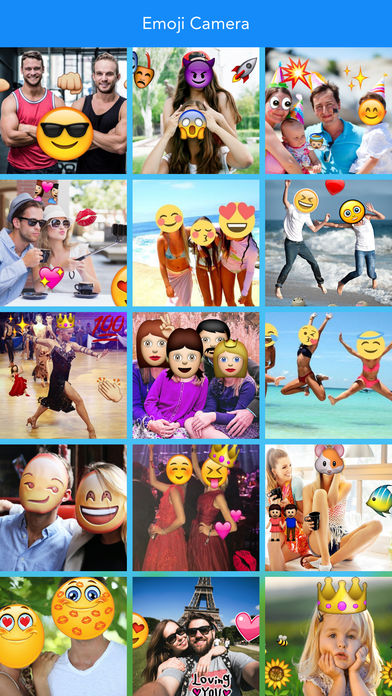 Normally $0.99.
Emoji camera makes it easy and fun to turn your favorite moments into cool-looking memories. Emoji camera provide unique emojis and filters to inspire your imagination, created especially for those who love to stand out. You can add all your favorite emojis to your photos and bring them to life. Whether it's the cut little monkeys , piggies , or even that pile of poop, you will be able to make you photo pop even more with some fun emoji action.

Its Easy-

-Simply take a photo or choose from you library , choose form hundreds of emojis , and apply the sticker on the photo.

-You can rotate and scale however you like, and place the emoji wherever you want.

-Edit your existed photos with filters, vignette, exposure, brightness, contrast, rotate, mirror and adjust intensity of filters.

-Use cropping patterns and frames to make your photo outstanding.

-Support to share your filtered picture to social media platforms such as Facebook, Twitter, Flickr, Tumblr and Dropbox.

Be true to yourself. Get Emoji camera to support you in your choice of lifestyle. You won't believe how great this camera app is until you use it!

Have a try for fun and it's FREE!
---
Flight Fight 2
Normally $0.99.
"Flight Fight II" allows you to challenge more stages, defeat more enemies, and select from more weapons and characters. Now, enjoy the fun of this distinct flight shooter!

-More than 90 stages. Challenge each one in Normal, Hard and Nightmare modes.
-3 available characters. Each character has a maximum limit of level 90.
-10 available weapons. Each gun can be upgrade to level 20.
-More than 40 Achievements and related rewards.
-Refined, high-quality graphics
-Thrilling music
-Realistic combat effects
-Support abilities available
-More than 60 in-game chests

Enemies in Flight Fight II are called the Terrible Legion. You may discover there are certain characteristics that each one of them shares with one another. The special design gives the game a more complete feel. It makes it seem like you are fighting against a complete enemy force and not a continuous system of monsters. There are 90 stages in game. After you clear certain stages, you can unlock a chest to receive corresponding rewards. Of course, once you gain an achievement, you will receive rewards as well. There are 10 distinct types of weapons. The 3 characters each possess different attributes. Select your character and weapons, and let's repel the Terrible Legion together.
Download Flight Fight 2
---
Levitagram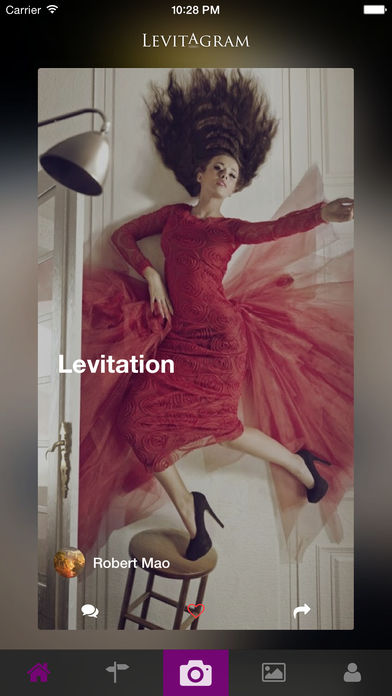 Normally $1.99.
Levitagram is the original and most advanced levitation photo editor in the App Store. It has a few **unique** and important features that none of other followers can provide:

== Automatic Photo Alignment ==
Levitagram has a unique automatic photo alignment algorithm so that you can just take the photos casually by hand without a tripod. Other apps require you either place phone on tripod or manually align(which is very hard and not usable), otherwise the result may look very fake.

== Color matching between shots ==
Only Levitagram allows automatically or manually adjust the color, brightness, white balance, exposure etc between two different shots. Without this feature the result often looks very fake unless you have really nice light settings.

== Flexible brush settings ==
Levitagram uses a soft brush bigger than your fingertip without sacrificing performance, so that you can see what you are doing to make a precise edit. Levitagram is the only app support flexible brush shape settings to help you make pixel perfect levitation photos.

Levitagram lets you create professional looking levitation photos in a snap! All you need is an iPhone/iPad/iPod Touch. No professional cameras, computer or Photoshop skills required.

From the latest 5.0 update, Levitagram not only let you shot and share amazing levitation photos, but also provides a community for levitation photography fans to share, discover and get inspired from each other.
---
noPhone Hour
Normally $0.99.
There are so many things more important than mobile phone in our lives. So, when necessary, please lay aside it and concentrate on what you are doing.

・ This app encourages you to lay aside mobile phone and concentrate on what you are doing. You can set the time (one or half an hour), and briefly record what you've done at the end of the time. Day by day, will cultivate healthy habit of using mobile phone.
・ No limit to the functions of mobile phone, such as calls and texts. Putting your phone on silent mode is a good suggestion during the "noPhone Hour".
・ There are six themes, with the growth of the "noPhone Hour" number, one by one to unlock.
・ With iCloud, it's easy to transfer your data to a new iPhone.
・ No ads.
---
PlayerXtreme Media Player PRO
Normally $3.99.
PlayerXtreme is a video player worthy of the elegant iPhone. With PlayerXtreme you can watch your movies on the go from anywhere even if they're in any format even if they don't normally play or even sync with your iPhone! Download PlayerXtreme & start transferring & watching your favorite movies without conversion!

PlayerXtreme is able to run files in almost any video format. It has currently the following formats covered:

3gp, asf, avi, divx, dv, dat, flv, gxf, m2p, m2ts, m2v, m4v, mkv, moov, mov, mp4, mpeg, mpeg1, mpeg2, mpeg4, mpg, mpv, mt2s, mts, mxf, ogm, ogv, ps, qt, rm, rmvb, ts, vob, webm, wm, wmv

PlayerX Features:
Library:
• Mac Finder/Window Explorer like interface.
• Easy to organize you movie collection.
• Tag/Color folders.
• New Navigation and search

Network:
• SMB, UPNP and Wifi support.
• Access your file from browser.
• Map you library as drive.
• Transfer file between two iPhone PlayerXtreme devices over Wifi.
• Download files from network to your local library.

Player:
• Play files from your email attachments.
• Supports HD playback (in 1080p) for MP4, MOV and M4V.
• Support .srt subtitles in almost all languages.
• Quick forward and backward controls
• Control subtitle's font size, track, language.
• Boost volume upto 12 times the original sound for watching movies without headphones.

Security:
• Set Passcode on your library to restrict anyone from accessing your folders/files.
• Can enable guest access.
• Hiding folders. Hidden folders are not visible to guest users.
Download PlayerXtreme Media Player PRO
---
Space Harrier II Classic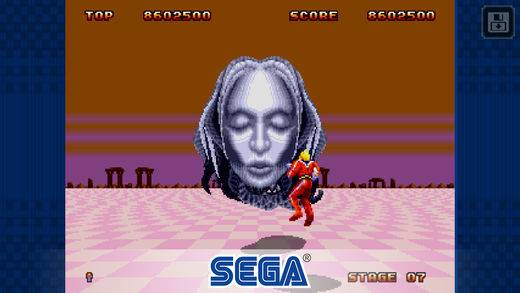 Normally $0.99.
The classic on-rails ground-breaking shooter, Space Harrier II is now available on mobile! Play free and rediscover SEGA's third-person masterpiece.

The year is 6236 and Fantasyland is under attack once again! Leap back into the role of 'Harrier', our jumpsuited hero, then soar across twelve unique lands, crammed with fast-paced action and swarms of enemies. Often cited as the forerunner to the modern third-person shooter, you can now experience the birth of a genre from the comfort of your own mobile device!

Space Harrier II joins the ever-increasing line-up of 'SEGA Forever', a treasure trove of free SEGA console classics brought to life on mobile for the first time!

FEATURES
– Twelve surreal lands to traverse, featuring mind-blowing enemies
– Dastardly bosses to thwart at the end of each stage
– Quick-paced, frantic gameplay that never lets up
– Overcome your ultimate nemesis – the Dark Harrier!
– Dart, weave, and jet through an obstacle course of killer objects and aliens

MOBILE GAME FEATURES
– PLAY FREE with ad-support or ad-free via In-App Purchase
– SAVE YOUR GAMES – save your progress at any point in the game.
– LEADERBOARDS – compete with the world for high scores
– CONTROLLER SUPPORT: MFi compatible controllers