After spending a few hours with ARMS during the first weekend of the Global Testpunch, I'm all in on Nintendo's newest IP. While ARMS isn't nearly as complex as some of the most popular fighting games (Street Fighter, Tekken, Mortal Kombat), it's a unique take on the genre and incredibly easy to learn.
If you own a Switch and didn't get a chance to play last weekend, the Global Testpunch will continue this weekend. Trust me — it's worth setting aside a few minutes to play during one of the sessions.
Much like the Splatoon 2 Global Testfire, the ARMS Global Testpunch will take place over two weekends and will be broken up into hour-long sessions. You can check the full schedule below: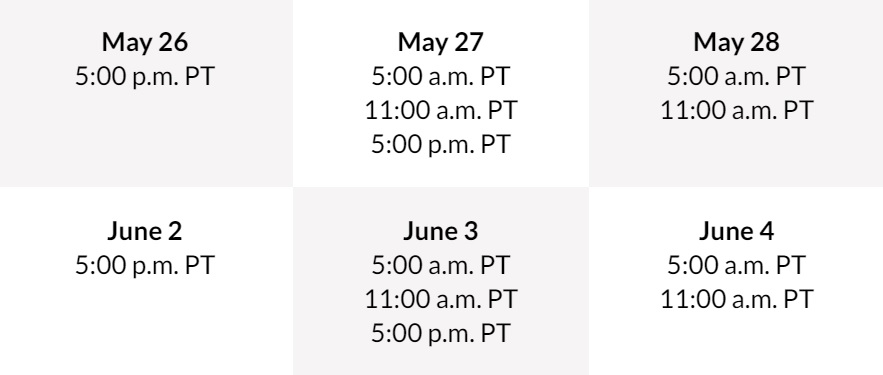 If you want to participate, all you have to do is download the ARMS demo from the Switch eShop and jump in during any of the times listed above. Providing this weekend's test is the same as last weekend's, you will be playing the game's Party Match mode, where you join several other players in a lobby and will be automatically matched up with one or more of them to compete in a variety of game types.
There are seven playable characters to choose from: Spring Man, Ribbon Girl, Ninjara, Master Mummy, Min Min, Mechanica and Helix. If you want to see what the characters look like in action, I recorded a 30-minute video of my time with the Global Testpunch last weekend featuring all seven of them: