We've been told time and again that Guardians of the Galaxy Vol. 3 isn't like the previous movies. It's more dramatic, and the stakes are higher. It's emotional, and that means some of the Guardians might die. Marvel reportedly shot multiple death scenes to avoid Guardians of the Galaxy Vol. 3 spoilers, but one character kept appearing in reports.
But now, just as the new year begins, an actor playing one of the beloved Guardians might have already inadvertently confirmed that their character would die. Before we tell you who it is, you should know that big spoilers might follow below.
The mysterious Guardians Vol. 3 death(s)
The teasers that Guardians Vol. 3 will be heartbreaking come directly from the man responsible for the saga. James Gunn repeatedly said that the final movie in the Guardians trilogy would be unlike the previous ones.
He's also the one who teased that we're reaching the end of the line for this group of heroes, suggesting there won't be another sequel.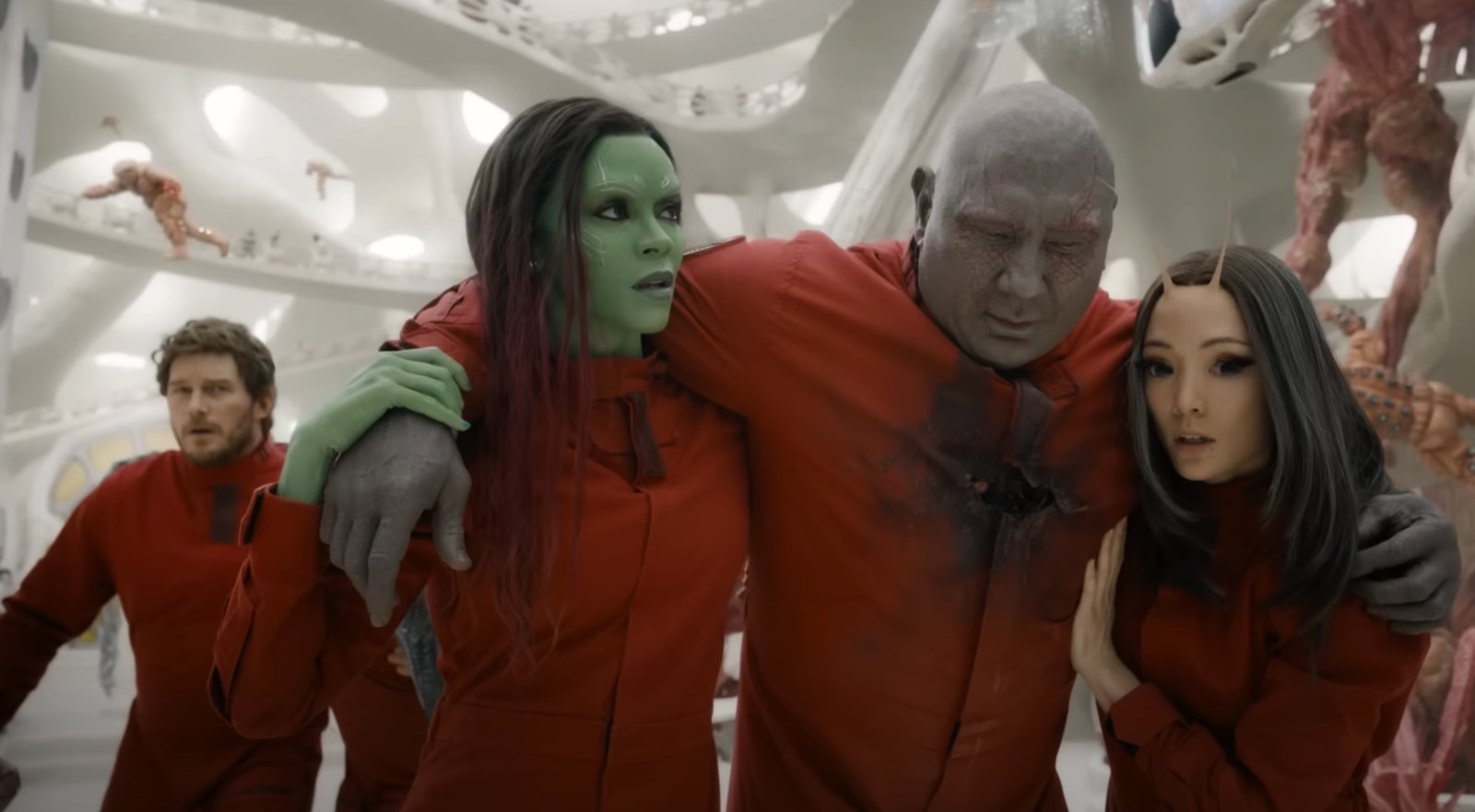 All these statements implied that we might witness at least one tragic death in Guardians of the Galaxy Vol. 3. It was only later that we heard that Marvel might have shot multiple death scenes to avoid leaks.
Even so, the same Guardians Vol. 3 character death kept popping up in recent reports. Over and over, it was Drax's (Dave Bautista) death. That includes a detailed plot leak that supposedly reveals everything that happens in the sequel.
But, like with all MCU rumors, there's no way to confirm that Drax will indeed die in Guardians Vol. 3
Dave Bautista will not be playing Drax after Vol. 3
This brings us to Dave Bautista's GQ interview, which looks at his entire acting career, revealing how he became so successful.
Bautista said he's looking for more challenges. He wants to become an even better actor, and that means leaving Drax behind once and for all.
"I'm so grateful for Drax. I love him," the actor said. "But there's a relief [that it's over]. It wasn't all pleasant. It was hard playing that role. The makeup process was beating me down. And I just don't know if I want Drax to be my legacy—it's a silly performance, and I want to do more dramatic stuff."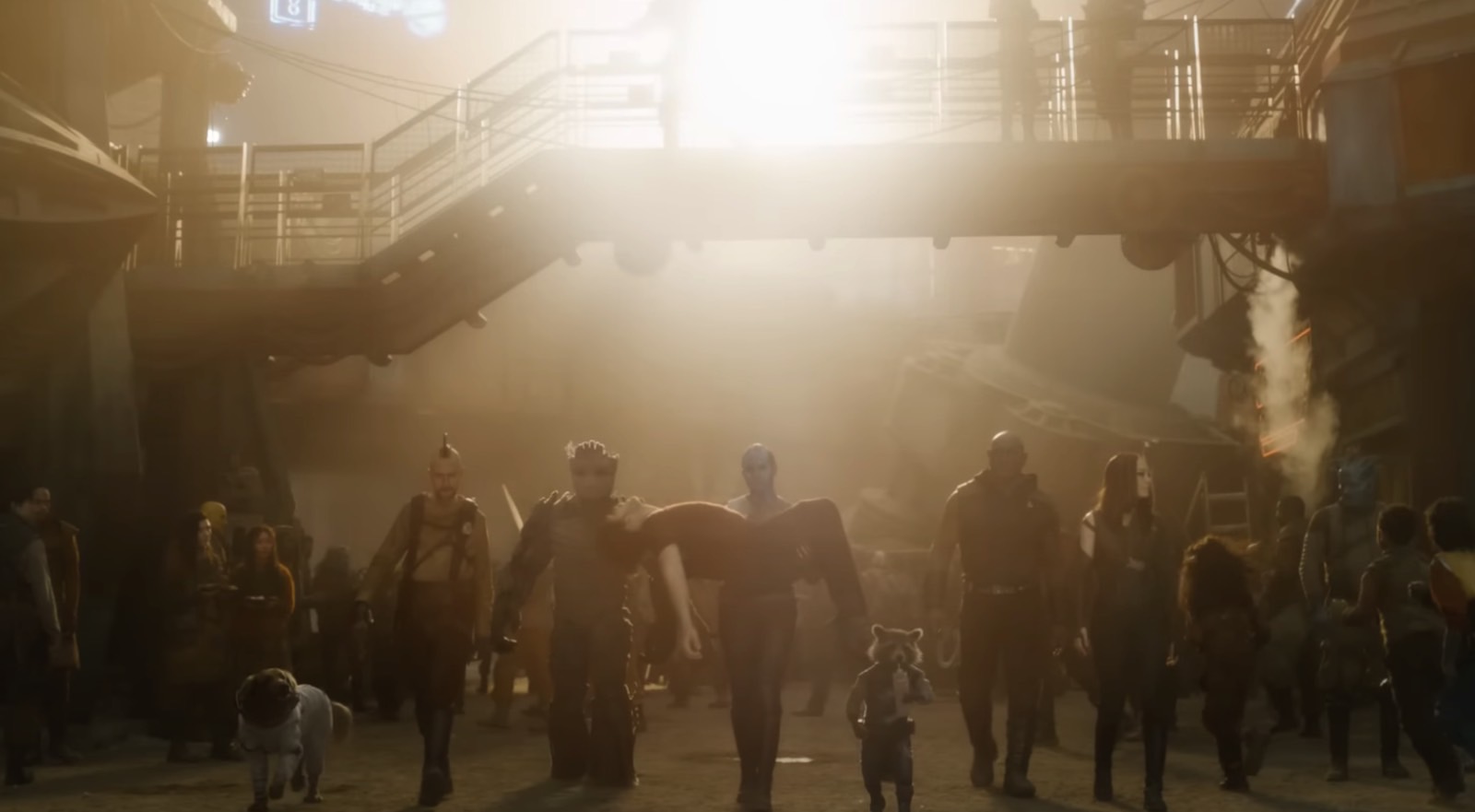 This might sound like Bautista is tired of Drax. Like he's confirming the character's death in Guardians of the Galaxy Vol. 3. Death seems like the only way out for MCU superheroes. However, retirement is always an option sometimes.
But earlier in the interview, the actor explained what a huge break obtaining the role was:
To land the role of Drax the Destroyer in Marvel's unlikely space opera Guardians of the Galaxy, Bautista endured months of repeat auditions for ever-higher rungs of Disney brass and incessant rumors of bigger names up for the part. He was in the car on his way to the gym when he found out he got the job.

'I had to pull over because I was crying so hard,' he says now. 'I turned right back around and walked into my house shaking to tell my wife I had gotten the role, and we were both standing there freaking out.'
Even if Drax dies in Vol. 3, there's always a chance we'll see the character again in the future. Whatever the case, Guardians 3 will hopefully give Drax a proper send-off and more responsibility and attention than the previous movies.
Guardians of the Galaxy Vol. 3 opens on May 5th, so we'll soon discover everything about this group's future. While you wait, you should read GQ's full profile of Bautista.