Netflix is closing out April during the final week of the month with, among other things, a pair of high-profile streaming releases — specifically, new batches of episodes for the series Firefly Lane and Sweet Tooth, the latter of which has managed to avoid all of the turmoil and shifting priorities that have impacted DC Studios' various TV titles.
As for Firefly Lane, part two of the drama's second and final season is also just days away — and just one of another week of exciting new Netflix releases that we'll take a closer look at below.
Firefly Lane Season 2, Part 2
This coming Friday, on April 27, the final seven episodes of Firefly Lane will hit Netflix, closing out a season that began back in December.
If you haven't started the season yet for whatever reason, here's some of what you're in store for: For one thing, we learn the answer, finally, to what could have ended the 30-year friendship between the Firefly Lane girls Kate and Tully. Kate also has to deal with the aftermath of Johnny's trip to Iraq — while Tully is slapped with a lawsuit after walking away from her talk show, forcing her to start her career from the bottom all over again.
From there, Tully sets off to find fundamental answers about her past and her identity, including a search for her father (against the wishes of her mother). Revisiting the 80s, meanwhile, finds Kate and Johnny first falling in love while Tully's career is on the rise. And in the 70s, the teenage versions of Kate and Tully hold on to their friendship while Tully's mother goes to jail for dealing drugs, and her daughter heads out to live with her grandmother.
One thing has remained the same over the years, no matter what else has changed: These girls need each other more than anything.
Sweet Tooth Season 2 + more Netflix releases to check out
Also coming on April 27, meanwhile, is the long-awaited second season of Sweet Tooth, which debuted to critical acclaim in 2021 (and still boasts a near-perfect 97% on Rotten Tomatoes).
In the 8-episode second season, Gus and his fellow hybrids are held captive by the Last Men in order to find a cure for the Sick. This requires Gus to not only find the strength to save his friends, but also to uncover the origins of "The Great Crumble."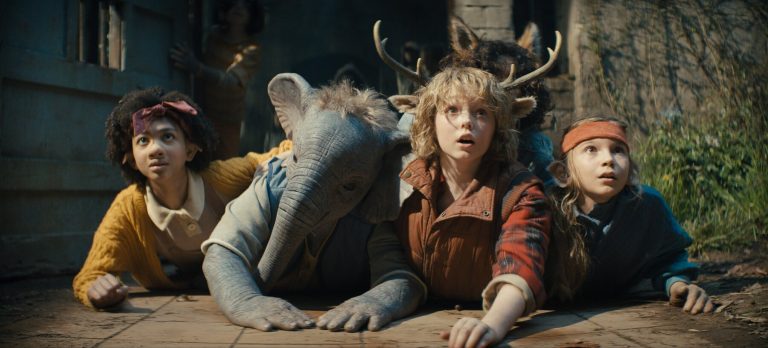 "As a deadly new wave of the Sick bears down," Netflix explains, "Gus (Christian Convery) and a band of fellow hybrids are held prisoner by General Abbot (Neil Sandilands) and the Last Men.
"Looking to consolidate power by finding a cure, Abbot uses the children as fodder for the experiments of captive Dr. Aditya Singh (Adeel Akhtar), who's racing to save his infected wife Rani (Aliza Vellani). To protect his friends, Gus agrees to help Dr. Singh, beginning a dark journey into his origins and his mother Birdie's (Amy Seimetz) role in the events leading up to The Great Crumble."
This Netflix release, as a reminder, is produced by Warner Bros. Television and is based on the DC comic book series by Jeff Lemire. Sweet Tooth is also executive-produced by Jim Mickle, Susan Downey, Robert Downey, Jr., Amanda Burrell, and Linda Moran.
Meanwhile, the rest of the Netflix releases that will dominate the platform over the next several days include the following:
Workin' Moms Season 7: I can maybe count on one hand the number of high-profile Netflix series that have made it past six seasons.
The CBC comedy Workin' Moms — from star, creator, executive producer, and writer Catherine Reitman — is one of those series. It's a hilarious look at the lives of a group of new working mothers and friends who are dealing, each in their own way, with the struggles of returning to the workforce while balancing their family and love lives. Release date: April 26.
A Tourist's Guide to Love: We previewed this romantic comedy starring Rachael Leigh Cook last week, and it's now available to stream.
From the official Netflix logline for this release: "After an unexpected breakup, a travel executive (Rachael Leigh Cook) accepts an assignment to go undercover and learn about the tourist industry in Vietnam. Along the way, she finds adventure and romance with her Vietnamese ex-pat tour guide (Scott Ly) when they decide to reroute the tour bus in order to explore life and love off the beaten path."
Two Spanish-language Netflix releases
In terms of what else is hitting Netflix next week, there are also two Spanish-language series that I expect to have a significant amount of viewership. Both of them also, coincidentally, have a music connection.
Welcome to Eden Season 2
First up — and now streaming, in fact — is Season 2 of Welcome to Eden, a show that first debuted around this time last year and boasted a cast jam-packed with young Spanish celebrities and singers.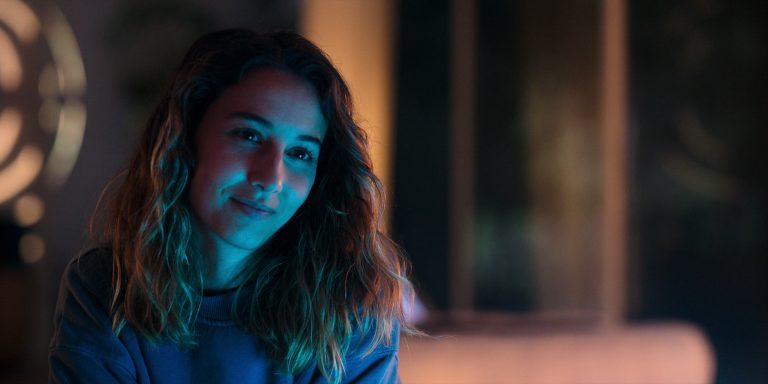 In this show, a group of young, attractive, and social media-obsessed young people is sent a cryptic text (which reads "Are you happy?") in an attempt to lure them to an influencer-filled and alcohol-soaked party on a remote island. The party is organized by a new drink brand. And, there, a propulsive electronic music soundtrack, tons of dancing, and implied sex combine for what seems to be an unforgettable free-for-all.
The twist? Organizers have chosen a handful of attendees ahead of time, designating them as unable to leave. From Netflix's logline for the new season: "With new threats on the island and no way out, the rebellion ignites an intense battle for freedom while Astrid carries out her plans for the New Eden."
Love After Music
Finally: Argentina is the birthplace of so many icons of Latin American rock, one of whom is Fito Paez. He's a music superstar who, just months after scooping up a new batch of trophies at the 23rd Latin Grammy Awards in Las Vegas, will be the subject of a new series coming to Netflix: The 8-episode El Amor Despues del Amor, also known by its English title of Love After Music, which dramatizes his the life and career.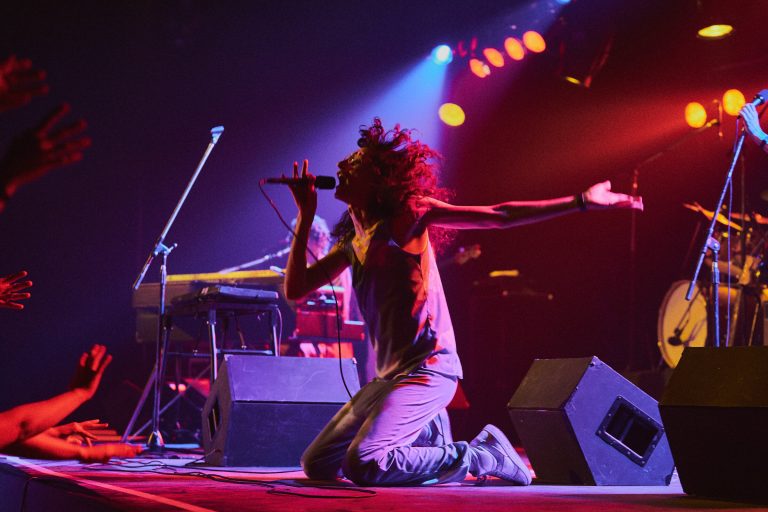 This release, which hits the streaming giant on April 26, promises a Bohemian Rhapsody-style epic treatment of one of the most essential Argentina musicians of all time. It will also include portrayals of Charly Garcia, Luis Spinetta, Fabiana Cantilo, and Juan Carlos Baglietto.
Check out more images from Love After Music below.