One of the most beloved and long-running Netflix franchises is set to return in just a matter of days. But more Queer Eye certainly isn't the only big Netflix release that subscribers are in store for next week. There's also the docudrama Queen Cleopatra and the new Jennifer Lopez-led action-thriller The Mother that are set to debut on the streaming giant — as is a new K-drama, Black Knight, that comes as Netflix is planning to spend hundreds of millions of dollars on new Korean content. And those are just some of the big Netflix releases coming over the next several days, a slate of titles that we'll take a closer look at below in our latest Netflix look-ahead.
Queen Cleopatra
Less than a week after giving us one new release about a queen, Netflix is following Queen Charlotte with another similarly named but unrelated project — and one that, in point of fact, has drawn a bit of controversy.
The 4-episode docuseries Queen Cleopatra coming on May 10, from executive Producer Jada Pinkett Smith, is the latest installment in a series that examines the lives of prominent African queens. The title blends both documentary and dramatic elements, and the producers had this to say about the series and the focus on Cleopatra this time around.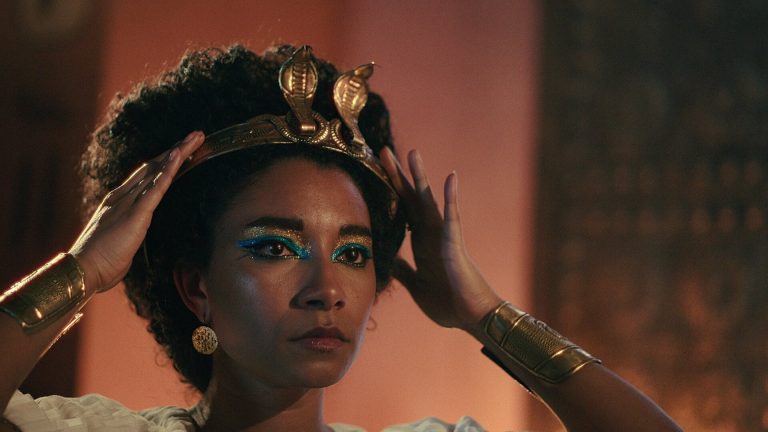 "The aim of African Queens has always been to uncover the hidden histories of powerful women from the past and what made them leaders that we still talk about today. Working with leading historians and experts, including Shelley Haley (Professor of Classics and African Studies, Hamilton College) and Dr. Sally-Ann Ashton (Cleopatra scholar), we explore Cleopatra's story as a queen, strategist, ruler of formidable intellect as well as a woman whose heritage is the subject of great debate."
This release has attracted a degree of controversy ahead of its debut, however, as the actress playing Cleopatra is Black. "Blatant historical misconception," opined the Egyptian Ministry of Tourism and Antiquities, which has said that while Cleopatra's ethnicity has been the subject of much debate, the record suggests she was Greek and descended from a Macedonian dynasty.
"Her ethnicity is not the focus of Queen Cleopatra, but we did intentionally decide to depict her of mixed ethnicity to reflect theories about Cleopatra's possible Egyptian ancestry and the multicultural nature of ancient Egypt," the producers continued.
Black Knight + more Netflix releases
Moving right along, this next Netflix release reimagines the bustling, modern metropolis of Seoul as a dystopian future wasteland — the cityscape scarred by everything from ruined landmarks to severe air pollution that makes oxygen practically non-existent.
Premiering on May 12, Black Knight was written and directed by Cho Ui-seok and plows similar narrative ground as Apple's newly released dystopian drama Silo.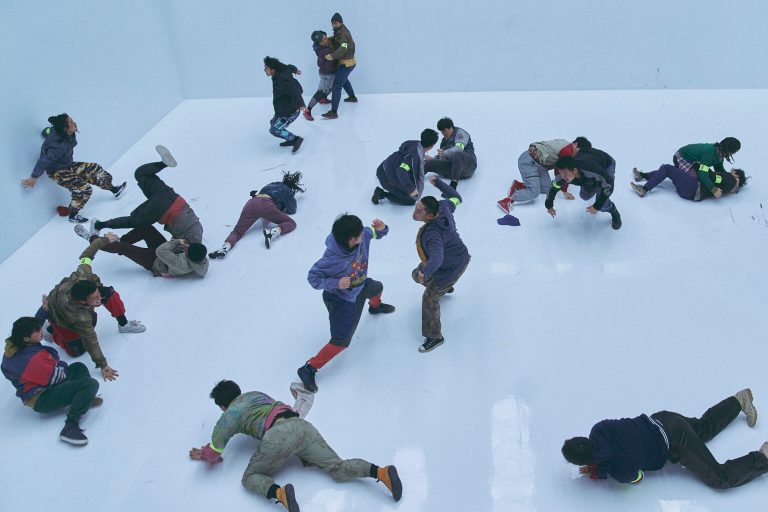 Think "dystopian DoorDash" — that's kind of what the viewers are in store for here, in terms of the story. Black Knight is set in a Korea that's still reeling from a comet strike, which devasted the society and left everyone scrambling for scant remaining resources.
Per Netflix: "In this harsh wasteland, deliverymen known as 'knights' play an indispensable role in keeping people alive by delivering parcels of oxygen and other necessities. Former refugee 5-8, played by Kim Woo-bin, takes on this job and recruits others from the lowest rungs of society to help him overthrow the hierarchy."
Netflix, by the way, plans to continue investing heavily in content like this, to the tune of $2.5 billion over the next four years. Netflix also built a pair of production facilities in South Korea and has been releasing a steady stream of new Korean-language fare like All of Us Are Dead, Glitch, Extraordinary Attorney Woo, and so many more this year. Another standout in this genre that hit the streamer in recent weeks, and one you should definitely check out if you're a fan of K-dramas, is the movie Kill Boksoon (which is like something Quentin Tarantino would have made in his prime).
Also coming next week
Beyond those titles, here's a snapshot of what else is coming to the platform next week that's worth adding to your watchlist.
The Mother: In this new action-thrilled from Netflix, Jennifer Lopez plays a deadly female assassin who uses her very particular set of skills to protect the daughter she gave up in the past while also going on the run from dangerous men. Directed by Niki Caro, The Mother also stars Joseph Fiennes, Gael García Bernal, Omari Hardwick, and Lucy Paez. Release date: May 12.
Mulligan: Per Netflix's official synopsis of this animated series, the voice cast of which includes Daniel Radcliffe, Chrissy Teigen, Dana Carvey, and Tina Fey — "In this satirical comedy, when most of Earth is destroyed by aliens, can a few survivors rebuild what's left of America and form a more perfect union?"
The series has had something of a long gestation, given that Netflix ordered it way back in March 2020. While that gives me a bit of pause, as does the fact that Netflix doesn't exactly have the best track record when it comes to supporting animated fare, this Netflix release does come from Robert Carlock and Tina Fey — it's, in fact, the third series they've set up at Netflix, in addition to Unbreakable Kimmy Schmidt and Girls5Eva. Release date: May 12.
Missing: Dead or Alive? One of the few genres to prove consistently successful on Netflix is true crime, in the form of everything from Tiger King to The Tinder Swindler — and also creepy docuseries like this 4-episode docuseries, directed by Alex Irvine-Cox.
The series follows officers from a South Carolina sheriff's department as they search for people who've disappeared under "troubling circumstances." Missing: Dead or Alive? should also definitely appeal to fans of other Netflix releases, like Don't F**k With Cats, Girl in the Picture, and Murdaugh Murders: A Southern Scandal. Release date: May 10.
Queer Eye: Season 7: Finally, Netflix's tease for the new season of the fan-favorite franchise Queer Eye is that the guys go from beignets to ben-yays! That should be the only clue you need that the upcoming seventh season of the long-running show is set in the Crescent City.
"Grab your beads and let the good times roll as The Fab Five bring some sparkle and sass to New Orleans and transform the lives of residents who are in need of a fresh start," Netflix teases about the series that always brings as many tears as it does moments of epiphany and bliss, as participants learn how to change their lives for the better. Release date: May 12.