If you purchase an independently reviewed product or service through a link on our website, we may receive an affiliate commission. Learn more.
This is a sponsored article and all content and opinions expressed within are of the author.
Upgrading, enhancing, and renovating are all verbs that can describe what you want to do to your home this summer. But choosing to make changes to your home can come with a hefty price tag. So you may be looking to Amazon Prime Day to find cost-effective solutions to your upgrades. If you're looking for smart lighting, the Govee Prime Day deals might be your answer.
Govee is known for its innovative lighting solutions to turn your home into a smarter one. Highlight your TV, outline wall decorations, or make your game room more player-friendly with the help of Govee. But right now, you'll see some of the best deals of the year offered for illuminating your home. Check out the Govee Prime Day deals before they're gone.
Govee Prime Day deals for nearly half off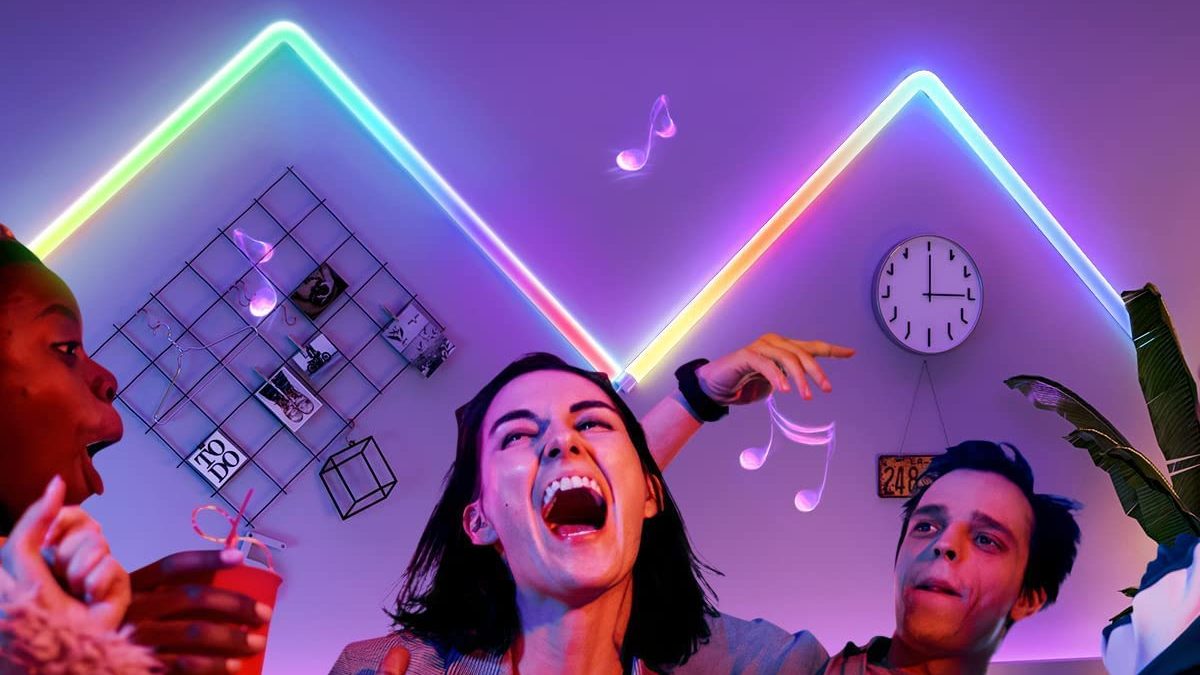 If you're looking to customize the lighting on your wall, the Govee Glide RGBIC Smart Wall Light is a perfect companion. It is one of the most important new products in Govee in the past year. Moreover, users could connect the eight interchangeable Glide Wall Light segments and four corners in any order they want. It can display 76 colors at one time, allowing for beautiful color combinations and flowing multi-color effects. There are over 40 dynamic scene modes you can choose from, you can change the vibe in moments. You'll love the powerful app and voice controls, allowing you to set the mood in the room quickly.
With Music Sync, it will react to the music that you're playing. That means the light display uses its built-in microphone to make your party a lively one by setting it to one of its 12 vibrant music settings. Create your own design and enjoy huge savings during Prime Day. Normally, this is $149.99 and worth it. But now, it's only $89.99, a savings of 40%!
More savings passed down to you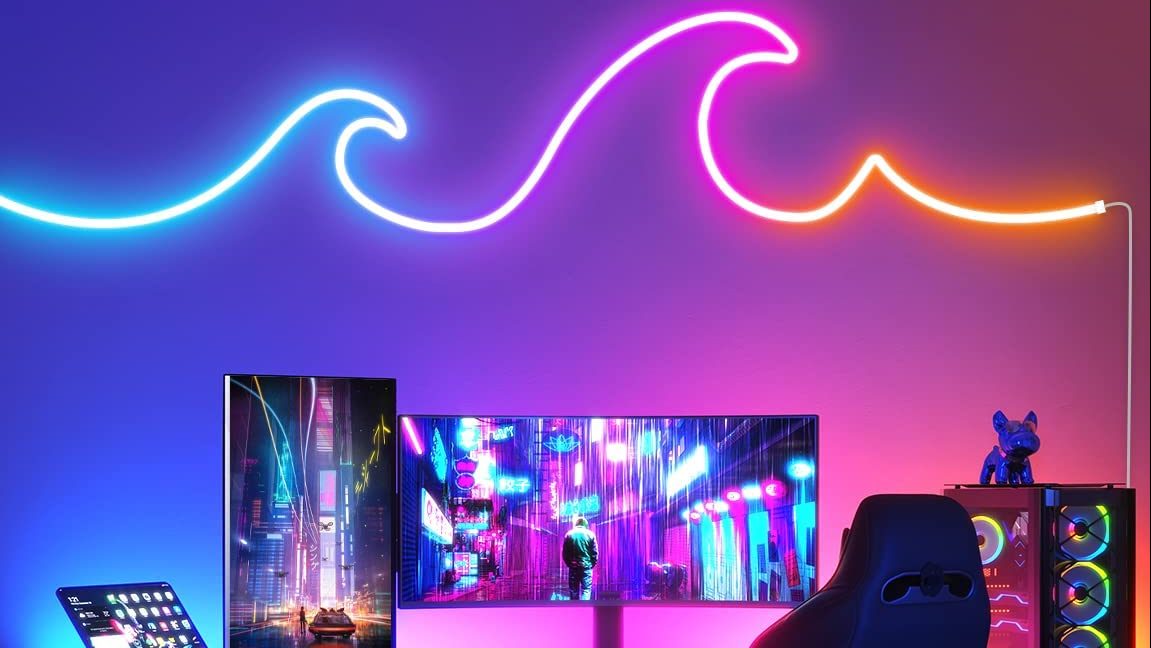 If you want even better savings, choose the Govee Neon Rope Light. It is also expressive and customizable with endless possibilities. Let your imagination run alright with Govee RGBIC technology. With Sync with Music, you can match with effects that react in real-time for thrilling home entertainment.
This is flexible and bendy, so you can outline a picture, create a design, and highlight a corner with ease. It measures 10 feet and is also voice-activated and syncs with music. You can also use the rope light outdoors, as is IP67-rated water-resistant. With over 16 million colors at your fingertips, you can utilize the Govee app to pick the hue you want. There are 64 preset scene modes to choose from as well. 41% off this now when you clip the coupon on the product page, bringing the price down to $47.
Make a wall statement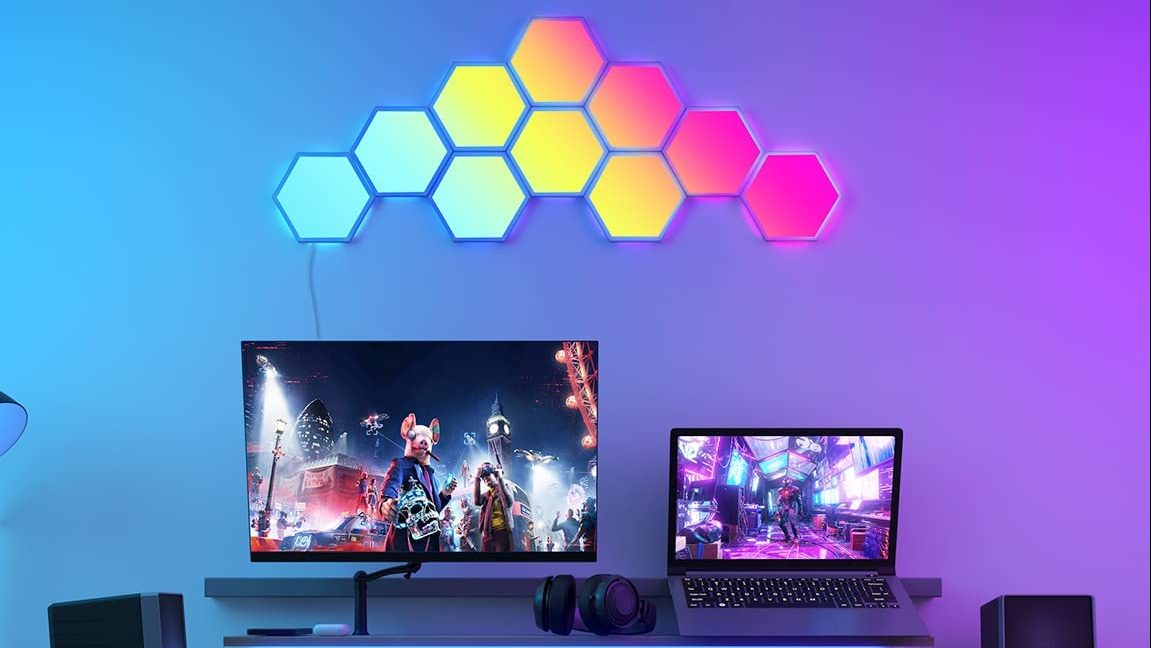 Show off your unique wall patterns with the Govee Glide Hexa Light Panels. They are the most unique and customizable lights offered by Govee. You can create personalized lighting with inspiration for your gaming room, living room, bedroom, and more wall decor scenes. They feature unique RGBIC and each edge has different light colors that produce more effects. You can select from rich animated multicolor scene effects based on nature, the holidays, or more.
These also have the Music Sync technology and can be controlled by your voice or through the Govee app. The translucent back shell design can shine onto the wall for an extra layer of light. They will boost the ambiance in any room you put them in. You'll save $70 if you snag these during the Govee Prime Day sales event. Get them for just $129.99.
Take a look at all of Govee's Prime Day deals here. Hurry up to take advantage of these great deals before they run out. Govee delivers great Prime Day deals in 2022.
---
This article was originally published on July 12 at 9:00 AM ET and has since been updated.