This is a sponsored article and all content and opinions expressed within are of the author.
Black Friday 2023 is right around the corner, but yeedi is offering some epic early Black Friday deals on its best-selling robot vacuum models. That means you won't have to wait until the end of the month to score a popular new robot vacuum with a huge discount.
Prices start at just $99.99 for the yeedi vac if you clip the on-site coupon and use the promo code yeedivac99 at checkout. This is one of the most popular models among our readers, and it retails for $299.99. Or, if you want something a bit more sophisticated, the yeedi cube with auto-empty and a self-washing mop is down to $499.99 instead of $699.99. And finally, the mid-range yeedi vac 2 is on sale for $179.99, which is the lowest price we've seen so far.
It's important to note that these excellent yeedi robot vacuum deals are only available from November 7 through November 12, which is this coming Sunday. This could be your last chance to score an awesome new yeedi robot vacuum at the lowest price of the season.
Featured deal: yeedi vac for $99.99
If you're in the market this season for a powerful robot vacuum at the cheapest possible price, the yeedi vac should be at the top of your list.
The first thing you'll notice about the yeedi vac is how slim it is compared to most other models in this price range. But despite its ultra-slim design, the yeedi vac robot vacuum offers up to 3,000Pa of suction. That means it can handle dirt, dust, and even pet hair with no problem, even on low-pile carpets. Also, the brushroll has rubber bristles so it's great at digging deep into carpets and rugs.
Another this I love about the yeedi vac is its battery life. This model can run for up to 110 minutes on a single charge, which is more than enough time to finish most jobs. If the robot starts running low on battery, it'll return to its dock to recharge before resuming the current cleaning job.
Other key features include smart visual mapping, a great mobile app, support for voice commands, and more. You can read our yeedi vac review to learn more about this awesome model.
The yeedi vac robot vacuum retails for $299.99, but it's on sale right now at Amazon thanks to a discount and an extra coupon you can clip. But if you also use the promo code yeedivac99 at checkout, you'll slash the price all the way down to just $99.99.
That's a massive 67% discount!
More yeedi deals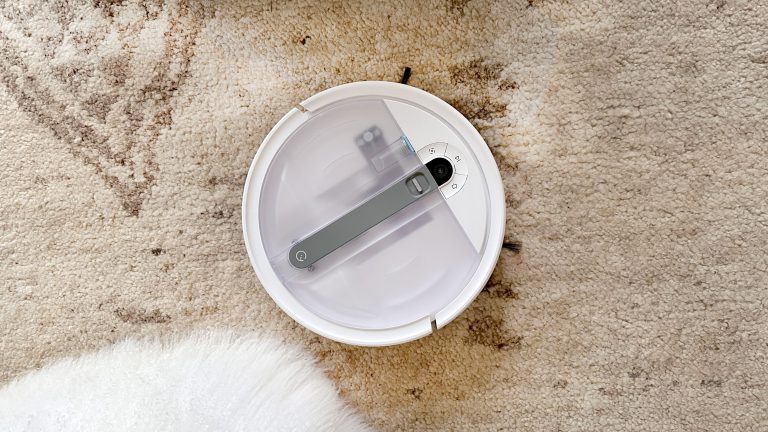 In addition to the yeedi vac deal that yeedi is offering ahead of Black Friday, there are two more models on sale this week.
First, we have the yeedi cube. This is yeedi's flagship model, offering tons of advanced features. It's not just a robot vacuum; it also has built-in sonic mopping capabilities. In mop mode, the sonic mop vibrates at 2,500 vibrations per minute to ensure that it leaves all of your hard floors sparkling.
Of course, my favorite thing about the yeedi cube is what happens once it's done vacuuming or mopping. The auto-empty base station sucks out any dirt, dust, and hair that was vacuumed up off your floors. On top of that, this model also has a self-washing mop feature so you never have to clean the dirty mopping pads by hand.
Read our yeedi cube review to learn more about this advanced autonomous robot vacuum and mop.
The yeedi cube retails for $699.99, which is already less expensive than most rival models with auto-washing for the mop. This week, however, you can get the yeedi cube on sale for $499.99.
yeedi's third and final early Black Friday deal is on the yeedi vac 2 robot vacuum and mop.
This model is an upgraded version of the yeedi vac that's also on sale this week. Compared to the original version, it offers a few big upgrades. My favorites are the fact that it includes a mop kit, and it also has much longer battery life. The yeedi vac runs for up to 110 minutes per charge, but the yeedi vac 2 lasts as long as 240 minutes.
The yeedi vac 2 retails for $399.99, but it's down to an all-time low price of $179.99 in this week's early Black Friday sale.