If you purchase an independently reviewed product or service through a link on our website, we may receive an affiliate commission. Learn more.
There are some purchases that should absolutely be no-brainers because they pay for themselves. Once example is a cable modem, which you can get for $50 and then save $120 a year in modem rental fees. But another example people don't think of quite as often is a good vacuum sealer like the NutriChef Automatic Vacuum Sealing System. By keeping your food fresh longer, you end up throwing away fewer leftovers. That means you need to buy less food, so you save money. You also produce less waste, so it's good for the environment. It really is a win/win.
NutriChef PKVS Sealer | Automatic Vacuum Air Sealing System Preservation w/Starter Kit | Compac…
$59.99
$55.97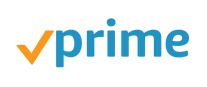 Save up to 7%
Here's more info from the product page:
THE IDEAL MONEY AND TIME SAVING SOLUTION: Cooking and meal preparation will become easier, more economical and faster, as you will be able to equip and organize your freezer, with fresh food ready to be defrosted and served or fresh ingredients instead of freezer burned food filled with ice crystals which will probably end up in the trash can.

EASY TO OPERATE: Fully automatic simple electric plug in design with the control center placed on the top panel and soft touch digital buttons along with led indicator lights. A smart device at your family's service!

TWO SEALING MODES: Useful and practical, the NutriChef vacuum sealing system is cleverly designed owning two selectable modes to provide your food with the best possible preservation based on the type of food you want to seal. You can choose the dry indication for solid food items and the moist indication for poached, simmered or steamed food.

LAB TESTED QUALITY: Vacuum sealers preserve food up to 5 times longer than zipper baggies or containers, basically depending on the type of food. The NutriChef Vacuum Sealer however, was subjected to specific laboratory testing to effectively increase food shelf life.

A FULL STARTER KIT: Apart from the vacuum sealer and the air suction hose, the NutriChef vacuum sealer package also includes a wine stopper cork, 5 medium vacuum bags (7.8" x 11.8") and one extra long vacuum bag roll (7.8" x 79.0"), both kinds being reusable and waterproof. A complete bundle for your new cooking era.