If you purchase an independently reviewed product or service through a link on our website, we may receive an affiliate commission. Learn more.
If you've ever thought to yourself how great it would be to have a giant touchscreen on the wall in your home or office, you probably flipped out the first time you saw Microsoft demo the new Surface Hub II set to launch next year. Seriously, how awesome is this thing!?
https://bgr.com/wp-content/uploads/2018/05/surfacehub2gif.gif
Of course once pause for a moment and remember how many thousands of dollars Microsoft charged for the first-generation Surface Hub, the excitement faded pretty quickly. Well, we have some good news for you. It's not exactly as awesome as a big touchscreen that pivots and rotates, but the Touchjet WAVE Virtual Touchscreen TV System can turn any TV up to 65 inches into a giant touchscreen, and it only costs a few hundred dollars instead of $10,000!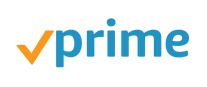 Here's more info from the product page:
Please refer to the user manual for setup instructions. If there are issues, please contact Touchjet Customer Service at

415-579-3399

for assistance.

Virtual Touchscreen – Touchjet WAVE adds a virtual touchscreen onto flat screen TVs and display monitors up to 65″ (smart TV is not required).

Simple Connection – Simply attach the WAVE to the top of your TV and plug the WAVE into your TV via HDMI.

Giant Tablet – The WAVE is preloaded with the Android OS, Wi-Fi and it comes preloaded with apps so that you can start enjoying right out of the box.

Work View / Class Time – Flip through your presentation directly on the big screen just like John King on cnn.

Streaming – Stream your favorite shows and movies on Netflix or your favorite streaming app without having to connect to other devices.

Support – Please download the Touchjet App onto your smart device (iOS and Android) for step-by-step instructions.

Connect, Collaborate, and Share – With WAVE, bring presentation and education apps, and connect individual tablets to the big touchscreen. An affordable alternative to IWB and giant tablets.