If you purchase an independently reviewed product or service through a link on our website, we may receive an affiliate commission. Learn more.
The iHealth No-Touch Infrared Forehead Thermometer is the best-selling thermometer on Amazon, and it's finally back in stock after having been sold out.
Checking for a fever is a very important way to determine whether or not someone might have COVID-19, and this thermometer makes it wonderfully easy.
Just hold it near your forehead or near the forehead of someone else in your home and press the button — an accurate temperature reading will be displayed on the screen in just one second.
---
When it comes to low-tech tools that help us fight the novel coronavirus pandemic, everyone knows about the two most important things. First and foremost, you need to wear a face mask at all times when you're not inside your home. Amazon's best-selling face masks are on sale right now for just 50¢ each, and you can get a 10-pack of popular JB Medical KN95 face masks on sale for $24.94. Second, you need strong hand sanitizer. Small bottles of Purell hand sanitizer are actually in stock right now at Amazon, and you can get larger bottles of best-selling Medex Labs hand sanitizer with the same formulation at a much better price.
There are also some high-tech tools that you should definitely have on hand in the age of the coronavirus. The first is a pulse oximeter, which is a fantastic device to have on hand if you're exhibiting some symptoms but you're not certain if you have the flu or COVID-19. This little device measures the oxygen level in your blood which should be somewhere between 95% and 100% when you're healthy. Some coronavirus patients have been found with readings as low as 50%, and anything under 90% is considered by the Mayo Clinic to be unhealthy.
Finally, you definitely need a good thermometer that's accurate and can deliver fast temperature readings. The iHealth No-Touch Infrared Forehead Thermometer is the best-selling model on Amazon and it's finally back in stock. What's more, there's a discount and a coupon available if you hurry. Regularly checking for a fever is considered by many to be even more important than reading blood oxygen levels, so definitely grab an iHealth thermometer before they sell out again.
iHealth No-Touch Forehead Thermometer, Digital Infrared Thermometer for Adults and Kids, Touchl…
$54.99
$51.98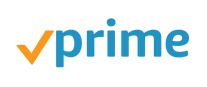 Save up to 58%
Here are the main bullet points from iHealth's product page on Amazon:
Ships from USA.

[ADVANCED TECHNOLOGY FOR EXCELLENT PERFORMANCE] iHealth No-Touch thermometer is backed by testing validated. We provide 3 Ultra Sensitive sensors and the latest smart chip with the optimized algorithm to deliver reliable readings and ensure excellent performance. Just faster, more reliable, safe, and hygienic.

[3 SENSORS] A Ultra-sensitive infrared sensor collects more than 100 data points per second from the forehead. The additional distance and environmental sensors make necessary adjustments to give you accurate readings.

[FOR KIDS & ADULTS] With innovative designs & simple easy to use control by one button, our thermometers are great for adults, kids and babies.

[GENTLE VIBRATION & XL DIGITS LED DISPLAY] A XL large digits LED screen displays the reading in bright white light, see readings clearly even in total darkness. Gentle vibration notification instead of annoying beep sound, hassle-free from taking temperature at night.

What You Get: 1 thermometer, 2 AAA batteries, 1 Instruction manual & 1 Quick User Guide, our worry-free 12-month warranty and friendly USA-based customer service since 2010.
iHealth No-Touch Forehead Thermometer, Digital Infrared Thermometer for Adults and Kids, Touchl…
$54.99
$51.98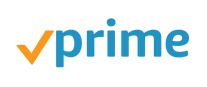 Save up to 58%