If you purchase an independently reviewed product or service through a link on our website, we may receive an affiliate commission. Learn more.
Our guide on the best Sony headphones and earbuds of 2023 makes it crystal clear that Sony is a leader in the headphones market. Along with Bose, Apple, and a few other brands, Sony makes the best premium headphones money can buy. But they're also often quite expensive, which is why Sony headphones sales are so popular when they come around.
Today, Amazon is hosting a huge sale on all of Sony's most popular headphones and earbuds. Prices start at just $28 for wired earbuds, and premium noise cancelling models like Sony WH-1000XM5 headphones and Sony WF-1000XM4 earbuds are down to the lowest prices of the year.
Read our Sony WH-1000XM5 headphones review and you'll see that these are undoubtedly the best noise cancelling headphones you can buy right now. From sound quality, features, and battery life to noise cancellation technology, they're the best in the biz.
With a retail price of $400, however, they're also extremely expensive. That's almost as much as Apple charges for its AirPods Max.
As we mentioned, Amazon is currently running a big sale ahead of Valentine's Day that drops this class-leading model to only $348. That's the lowest price of the year so far, and the lowest price we've seen anywhere since before the holidays.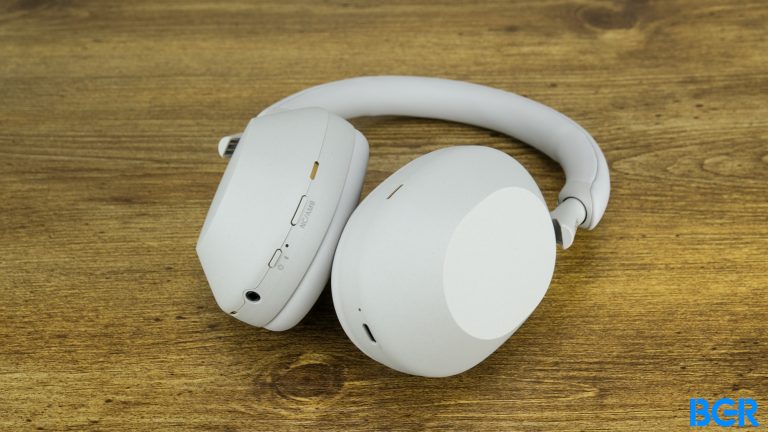 Additionally, the earbuds equivalent is also included in Amazon's big sale on Sony headphones.
Sony WF-1000XM4 are to in-ear headphones as the WH-1000XM5 model is to over-ear headphones. They offer incredible sound quality as well as the best noise cancelling tech you'll find in any earphones.
At $280, Sony's WF-1000XM4 model is only $30 more than AirPods Pro. Thanks to Amazon's $52 discount, however, you can pick up Sony's best earphones ever for $228.
Of note, AirPods Pro are on sale for just $199 right now, if you prefer Apple products.
While Sony's high-end headphones have the deepest discounts percentage-wise, there are also much more affordable models on sale.
Prices start at only $28 for popular Sony wired earbuds. You'll also find true wireless earbuds on sale for as little as $68, and noise cancelling Bluetooth earbuds starting at $148.
Check out all of the deals on Amazon's site. Just be aware that there's no official end date for this sale, so there are two different possibilities.
First, it might end sometime this weekend. Otherwise, the sale will undoubtedly end sometime around Valentine's Day. In either case, you have at least a few days to take advantage before the sale is over.