If you purchase an independently reviewed product or service through a link on our website, we may receive an affiliate commission. Learn more.
Amazon's massive Prime Day 2018 sale doesn't officially begin until 3:00 PM ET / 12:00 PM PT on Monday, but we all had a pretty good feeling that killer deals would start hitting the site long before that. And wouldn't you know it, some of the craziest deals you'll find on Amazon over the course of the next two days are already live.
That's right, Amazon kicked off Prime Day early on all of its own devices. That means you'll find massive discounts on everything from the Echo Dot for $29.99 and Fire TV Stick for $19.99 (!!) to the Kindle Paperwhite for $79.99, All-New Fire TV for $34.99, and Ring Video Doorbell for 174. Oh and do you remember that awesome $400 Toshiba 50-inch 4K TV with built-in Fire TV that everyone has been going crazy over? Yeah, it's on sale for just $289.99 right now. That's right, folks… a 50-inch 4K TV with a beautiful display and Fire TV software built right in for just $289.99. This deal is flat-out crazy.
We'll obviously be updating you on all the best Amazon Prime Day 2018 deals all day long on Monday and Tuesday in our Prime Day 2018 hub, but don't wait for 3:00 PM to start getting in on the action. All of the best Prime Day deals that are already available now are listed below, and many of them are on sale at their lowest prices ever. What are you waiting for?
Spotlight deals at their lowest prices ever
Echo Dot (2nd Generation) - Smart speaker with Alexa - Black
$29.99 (save $20)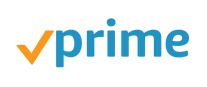 Fire TV Stick with Alexa Voice Remote, streaming media player - Previous Generation
$19.99 (save $20)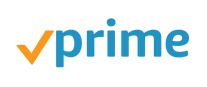 Kindle Paperwhite E-reader (Previous generation – 2015 release) - Black, 6" High-Resolution Dis…
$79.99 (save $40)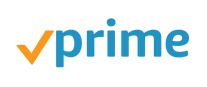 Toshiba 50LF621U19 50-inch Smart 4K UHD TV - Fire TV Edition
$289.99 (save $110)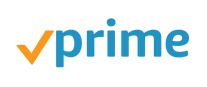 Kindle E-reader (Previous Generation - 8th) - Black, 6" Display, Wi-Fi, Built-In Audible - Incl…
$49.99 (save $30)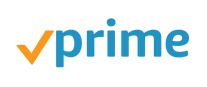 DEPSTECH Wireless Endoscope, IP67 Waterproof WiFi Borescope Inspection 2.0 Megapixels HD Snake…
$49.99
$28.79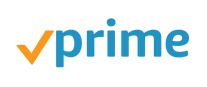 Save up to 42%
Ghostek Rapture Series Wireless Headphones Headset HD Sound | Black
$87.49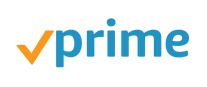 $8.99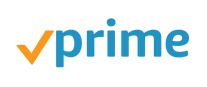 ECOVACS DEEBOT N79S Robotic Vacuum Cleaner with Max Power Suction, Upto 110 Min Runtime, Hard F…
$169.98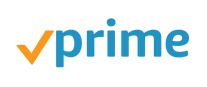 ORIA Precision Screwdriver Set, 62 in 1 S2 Steel Screwdriver Set, Repair Tool Kit for Smartphon…
$11.19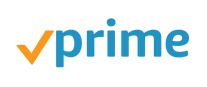 ORIA Precision Screwdriver Set, 86 in 1 with 57 Bits Repair Tool Kit, Portable Bag for Cellphon…
$25.49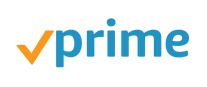 KitchenAid KSM150PSPT Artisan Series 5-Qt. Stand Mixer with Pouring Shield - Pistachio
$209.99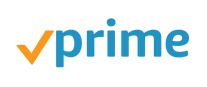 Made for Amazon SanDisk 128GB microSD Memory Card for Fire Tablets and Fire -TV
$23.88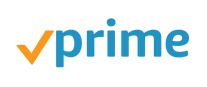 Echo devices
Echo Dot (2nd Generation) - Smart speaker with Alexa - Black
$29.99 (save $20)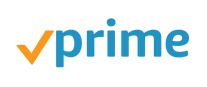 Echo Show - 1st Generation Black
$129.99 (save $100)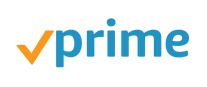 Echo (2nd Generation) - Smart speaker with Alexa and Dolby processing - Charcoal Fabric
$69.99 (save $30)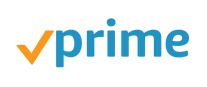 Echo Spot - Smart Alarm Clock with Alexa - Black
$99.99 (save $30)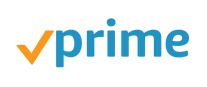 Echo Plus with built-in Hub – Black + Philips Hue Bulb included
$99.99 (save $50)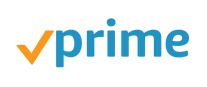 Echo Dot Kids Edition, a smart speaker with Alexa for kids - blue case
$59.99 (save $20)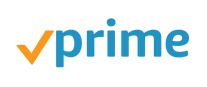 Certified Refurbished Echo (2nd Generation) - Smart speaker with Alexa - Charcoal Fabric
$59.99 (save $40)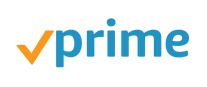 Staging Product - Not for Retail Sale
$99.99 (save $100)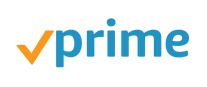 $87.99 (save $32)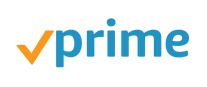 Echo Show Black + Echo Buttons
$144.98 (save $105)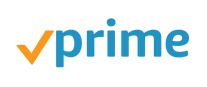 Echo Dot (2nd Generation) - Black with TP-Link Smart Plug Mini
$39.99 (save $40)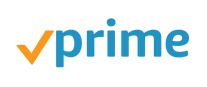 Echo (2nd Generation) 2-Pack (Charcoal Fabric and Heather Gray Fabric)
$119.98 (save $80)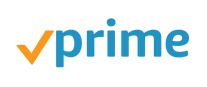 Echo Show 2-Pack (Black and White)
$239.98 (save $220)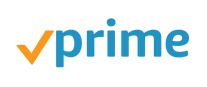 Echo Spot 2-Pack (Black and White)
$179.98 (save $80)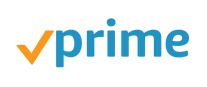 Echo Buttons (2 buttons per pack) - A fun companion for your Echo
$14.99 (save $5)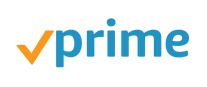 Fire TV devices
Fire TV Stick with Alexa Voice Remote, streaming media player - Previous Generation
$19.99 (save $20)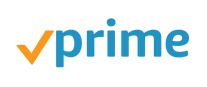 Toshiba 50LF621U19 50-inch Smart 4K UHD TV - Fire TV Edition
$289.99 (save $110)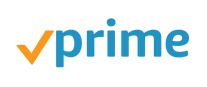 Fire TV with 4K Ultra HD and 1st Gen Alexa Voice Remote, streaming media player
$34.99 (save $35)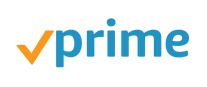 Fire TV Cube (1st Gen), hands-free with Alexa and 4K Ultra HD and 1st Gen Alexa Voice - Previou…
$89.99 (save $30)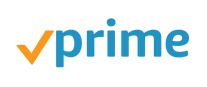 Fire TV with 4K Ultra HD (2017 Edition, Pendant) + HD Antenna
$39.99 (save $50)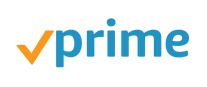 $59.98 (save $60)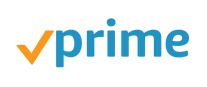 Fire TV Stick bundle with Echo Dot (2nd Gen) - Black
$44.98 (save $45)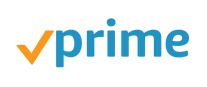 Kindles
Kindle Paperwhite E-reader (Previous generation – 2015 release) - Black, 6" High-Resolution Dis…
$79.99 (save $40)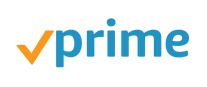 Kindle E-reader (Previous Generation - 8th) - Black, 6" Display, Wi-Fi, Built-In Audible - Incl…
$49.99 (save $30)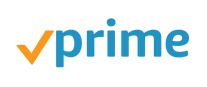 $119.97 (save $60)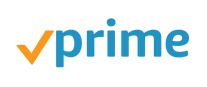 $84.97 (save $45)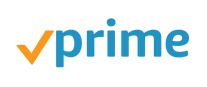 Fire tablets
Fire HD 10 Tablet with Alexa Hands-Free, 10.1" 1080p Full HD Display, 32 GB, Black (Previous Ge…
$99.99 (save $50)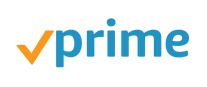 Fire HD 8 Tablet with Alexa, 8" HD Display, 16 GB, Black - with Special Offers (Previous Genera…
$49.99 (save $30)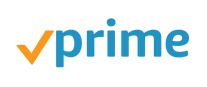 Fire 7 Tablet (7" display, 8 GB) - Black - (Previous Generation - 7th)
$29.99 (save $20)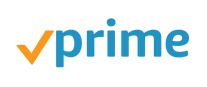 $89.99 (save $40)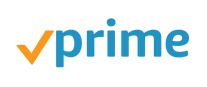 Fire 7 Kids Edition Tablet, 7" Display, 16 GB, Blue Kid-Proof Case - (Previous Generation - 7th…
$69.99 (save $30)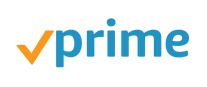 Other Amazon devices
Blink XT Home Security Camera System - 1 Camera Kit - 1st Gen
$75.00 (save $55)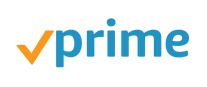 Amazon Cloud Cam Security Camera, Works with Alexa
$59.99 (save $60)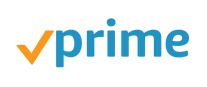 $174.00 (save $75)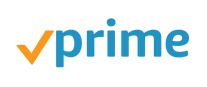 Blink Indoor Home Security Camera System with Motion Detection, HD Video, 2-Year Battery Life a…
$69.00 (save $30)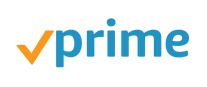 Amazon Dash Buttons
$0.99 ($5 credit after first use)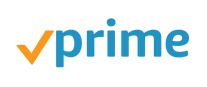 Wondering what else Amazon has in store for Prime Day 2018? Here's an excerpt from Amazon's press release on Monday morning showcasing some of the best deals we can expect beginning Monday at 3PM ET and running to the end of the day tomorrow:
Amazon Devices:
Prime members new to Amazon Music Unlimited can get the best deal in Amazon Music history: Six months free of the premium music streaming service with purchase of select Amazon Echo devices during Prime Day
Save $20 on Fire TV Stick with Alexa Voice Remote, only $19.99
Save $110 on Toshiba 50-inch 4K Ultra HD Fire TV Edition, only $289.99
Save $30 on Echo Spot, only $99.99
Save $30 on Echo (Second Generation), only $69.99
Save $20 on Echo Dot Kids Edition, only $59.99
Save $100 on Echo Look, only $99.99
Save $60 on Amazon Cloud Cam, only $59.99
Save $75 on Ring Video Doorbell Pro, only $174
Save $30 on Fire HD8 tablet with Alexa, only $49.99
Save $30 on Fire HD 8 tablet and new Show Mode Charging Dock bundle, only $79.99
Eligible Prime members get 10% back on select Amazon devices, including Echo, Fire TV, and Kindle, when they shop on Prime Day using the Amazon Prime Rewards Visa Card or Amazon Prime Store Card
Amazon Brands:
Save 30% on everyday essentials from AmazonFresh, Presto!, and Solimo
Save up to 50% on apparel for the whole family, including Amazon Essentials, Goodthreads, Daily Ritual, and more
Save up to 30% on AmazonBasics items such as bedding, office products, cookware, and electronics accessories
Save up to 30% on furniture and home décor from Rivet and Stone & Beam
Fashion:
Save up to 50% on athleisure shoes for men and women from top-selling brands, including adidas, New Balance, and Puma
Save up to 50% on activewear from top-selling brands, including Champion, Lacoste, Russell, and Puma
Save up to 40% on select denim styles for kids from Levi's and The Children's Place
Save up to 40% on select jeans for men and women from Hudson, NYDJ, and Lucky
Electronics:
Premium brand 49-inch 4K Smart TV, only $438
Premium brand 55-inch 4K Smart TV, only $478
Premium brand 65-inch 4K Smart TV, only $649
Save $300 on LG V35 ThinQ, a Prime Exclusive phone, only $599.99
Save up to 30% on the Bose SoundLink Micro Bluetooth speaker
Save on Bose QuietComfort 25 Headphones, only $125
Save on Sony WH-CH700N Wireless Noise-Canceling Headphones, only $98
Save 50% on Sennheiser HD 4.50 SE Wireless Noise-Canceling Headphones
Save 25% on Nura Headphones
Save up to 40% on select Micro SD/SD Cards and USBs
Save up to 35% on select monitors, laptops, and routers
Save up to 35% on PC gaming laptops, desktops, and accessories
Save up to 30% on 3D printers
Save $400 on the Jibo Robot
Eligible Prime members get 15% back on select Samsung TVs, audio, and more on Prime Day when shopping with the Amazon Prime Rewards Visa Card or Amazon Prime Store Card
Smart Home:
Save up to 40% on select Smart Home products
Save 40% or more on select Noon Home Smart Lighting products
Save 30% or more on a smart sprinkler controller
Save on Etekcity Wi-Fi Smart Plugs – works with Alexa
Home & Kitchen:
Save up to 30% on select furniture, mattresses, and rugs
Save 30% on select Kenmore refrigerators, ranges, washers, and dryers
Save on wine fridges from Kalamera
Save $100 on Opal Nugget Ice Maker
Save 30% or more on Anova Sous Vides
Save 30% on Coffee Gator
Save over 30% on the Cricut Explore Air 2 Rose bundle
Save up to 40% on select cat treats and supplies
Video Games:
Save 25% on Microsoft Xbox One S 1TB Starter Bundle + Rare Replay, only $229.99
Save on Nintendo New 3DS XL – Super NES Edition with Super Mario Kart, only $149.99
Save on Nintendo Switch Gaming Bundle, only $299.99
Toys, Books & Baby:
Save up to 40% on select outdoor toys, including select Nerf, Green Toys, and Radio Flyer products
Save up to 40% on select indoor toys, puzzles, and games, including select Play-Doh, Ravensburger, and Crayola products
Save 30% on select products from Melissa and Doug
Save 30% on select STEM toys, including select Anki, Osmo, and Sphero products
Save up to 50% on select children's books
Save up to 30% on select Fisher-Price baby products
Sports & Outdoor:
Save 30% or more on select Coleman camping gear
Save 30% on the Traeger Renegade Elite Grill
Save 30% on Blackstone 36" 4-Burner Outdoor Griddle Station
Save on the Lifestraw Personal Water Filter
Additional Deals from Across Amazon:
IMDbPro: Save 60% on a new annual membership to IMDbPro, only $95 – the lowest price ever
Virtual Dash Buttons: Prime members receive an additional 15% off their first virtual Dash Button order
Subscribe & Save: Prime members receive an additional 30% off their first Subscribe & Save subscription
Shop Deals from Small and Medium-Sized Businesses on Amazon
This Prime Day, members around the world can shop hundreds of thousands of deals from small and medium-sized businesses selling on Amazon. From Amazon Launchpad to Amazon Exclusives and Amazon Handmade, small and medium-sized businesses on Amazon are offering more deals than ever before. Some of these deals include:
Save up to 50% on Tea Forte summer teas and accessories
Save 50% on 23andMe Health + Ancestry Personal Genetic Service Kit
Save on the AncestryDNA Genetic Testing Kit, only $54.99
Save up to 40% on Petcube Bites Pet Camera & Treat Dispenser
Save on Anker Powercore Power Banks
Save up to 40% on toys and games from Mama Moon Boutique
Save 20% or more on office products and furniture from Stand Steady
Save 20% on select Amazon Handmade products from local artisans
Save 20% on select Amazon Launchpad startup products