If you purchase an independently reviewed product or service through a link on our website, we may receive an affiliate commission. Learn more.
For as long as I've been using an Apple Watch, the Pantheon Portable Wireless Apple Watch Magnetic Charger has been my favorite accessory. This tiny keychain goes with me everywhere, and it packs a 700 mAh battery so I can charge my Apple Watch on the go. Even better, I take it with me when I travel so that I don't have to bring Apple's mile-long Apple Watch charging cable on trips. It's an awesome accessory and it's on sale right now on Amazon for $40.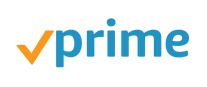 Here are the bullet points from the product page:
WIRELESS CHARGING: The built in 700 mAh lithium ion battery will charge the Series 1 Apple Watch 3 times and the Series 2 Apple Watch twice.

PORTABLE: This is the perfect solution to Apple Watch users who are traveling. Rather than taking your long magnetic charger or oversized dock with you, simply bring your lightweight and portable Pantheon keychain charger. Hook it to your backpack or carry it in your bag or pocket.

APPLE CERTIFIED: This product has been been certified by Apple to meet all of their stringent quality and safety requirements. Do not risk damaging your watch with cheap alternatives

STYLISH: High quality design and finish but lightweight and easy to carry around.

PANTHEON WIRELESS 100% MONEY BACK GUARANTEE: Should you have any issues with your keychain charger in the first 18 months, Pantheon Wireless will provide you with a 100% money back guarantee or replace your product.