There is so much available on the television landscape that it's hard to keep up. That new show that everyone at work is talking about is an afterthought for you, as you're still trying to get through a show that your sister recommended. Award-winning shows seem to pop up on the schedule every single day with no end in sight. So how are you supposed to stay up to date on these and your favorite shows?
Thanks to the latest offer from Verizon Fios, you'll be able to pick a TV package that's right for you. With Your Fios TV in Mix and Match, you can select your five favorite channels and Verizon will recommend a package based on your preferences. You'll be able to make your way through your must-see shows list much easier.
If you're having trouble deciding what channels to pick, Fios even offers Fios TV Test Drive. Get over 425 channels for 60 days. After that, they'll give you a recommendation on what package to get, based on household viewership. If someone in your home loves reality TV and someone else loves live sports, you can get those.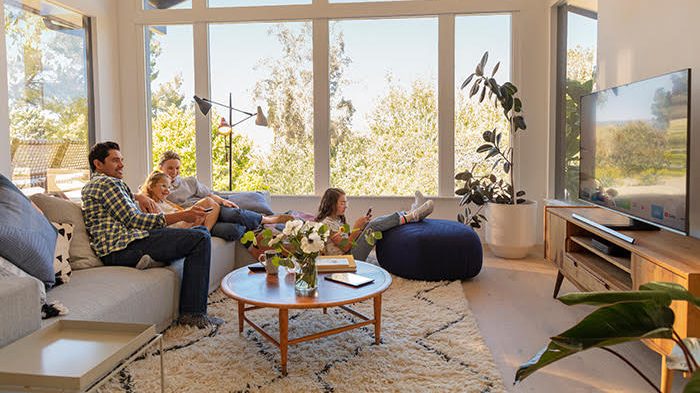 But if you're not really a live TV person and only want to worry about streaming, Fios has you covered there too. You can get YouTube TV with 70+ local channels andthe first month is on Verizon ($49.99/mo. after that). You or your family will be able to watch on any compatible device and there's free unlimited DVR storage space.
This isn't the only amazing aspect of the Mix and Match deal. You also get to pick the Internet plan that best suits you, rather than having to take the one that is bundled with the television package you selected. If you switch now to the 100% fiber-optic network, you can get Fios Home Internet with 100/100 Mbps starting at just $39.99 per month, with AutoPay plus taxes and an equipment charge.
If that's not enough speed for you, you can choose 300/300 Mbps for $59.99 per month* or a Gigabit Connection for $79.99 per month*. This allows you to pick the speed that you want without having to worry about anything changing. Plus, no matter what Internet you pick, Verizon Fios will give you a year Disney+ on them! After that, it's only $6.99 a month! And if you sign up for the best services from Fios, you'll receive up to $200 in Visa Prepaid Cards!
While you may be skeptical that a deal like this is too good to be true, Fios doesn't have any annual contracts and no extra fees or surprises. This is only offered on Verizon, so if you've been burned in the past by shady cable company dealings, you can rest easy with this deal. Check out this amazing offer from Verizon and finally catch up on all those shows you've been meaning to watch.
*with Auto Pay, plus taxes and an equipment charge