If you purchase an independently reviewed product or service through a link on our website, we may receive an affiliate commission. Learn more.
Many people out there might not realize this, but Amazon has an ongoing promotion that saves Prime subscribers 20% on video games they preorder ahead of launch. In other words, if you're an Amazon Prime member and you buy new video games from anywhere other than Amazon, you're crazy. This coming Friday, July 13, there are two hot new Nintendo Switch games coming out and that means there will be a rush to snag them. That also means today is your last day to preorder them from Amazon and get them on Friday or Saturday with free two-day Prime shipping.
One is Octopath Traveler, which just so happens to be the #1 best-selling new game on Amazon right now. And the other is Captain Toad: Treasure Tracker, which just so happens to be the #2 best-selling new game on Amazon. They're both going to be fantastic, and you're going to end up buying them anyway, so why not order them right now and save 20%? Of note, if you're not already a Prime member you should sign up for a free 30-day trial immediately so you can take advantage of these deals and everything coming on Prime Day 2018 next week.
Octopath Traveler
Will you expand your horizons as the Merchant or track down a traitor as the Warrior? Where will you go? Who will join you? You alone can choose your path.

Step into the shoes of a traveler to inherit their struggles and strengths. Use each character's special abilities to interact with the world and enhance your tactics in turn-based battles.

The Dancer's alluring charm leads followers into battle, whereas the Apothecary can mix items to heal allies or unleash explosive attacks.

Choose the path you wish to walk and discover what lies beyond the horizon.
Octopath Traveler
$59.99
$47.99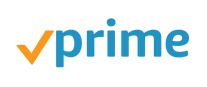 Save up to 20%
Captain Toad: Treasure Tracker
The Captain Toad: treasure tracker game, which originally launched for the Wii U system to critical acclaim and adoration by fans, is coming to the Nintendo Switch system.

This version includes new stages based on the various kingdoms in the Super Mario Odyssey game. Also, play with a friend by sharing a pair of Joy-Con Controllers.

While One player controls Captain Toad, the other can assist with things like turnip cover Fire. Captain Toad: treasure tracker launches for Nintendo Switch on july 13.
Captain Toad: Treasure Tracker - Nintendo Switch
$39.99
$31.99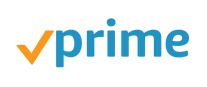 Save up to 20%