If you purchase an independently reviewed product or service through a link on our website, we may receive an affiliate commission. Learn more.
Why did it take people so long to come up with this brilliant gadget!? The DLAND RC-F03 Multicolor LED Faucet Attachment screws onto any standard faucet you might have in your kitchen or your bathroom. Water flows straight through it with no pressure loss, and it shines one of three colors as water passes through it. If the water is cold, it glows blue. If it's hot, it glows red. And if it's just right, it glows green. Seriously, it'll be the best $10 you've ever spent.
2 Pack Colorful Temperature Sensitive LED Water Faucet Sensor, MAXIN RC-F03 Water Stream Faucet…
$10.99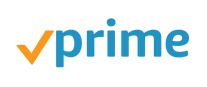 Here's more info from the product page (note that temperatures listed below are in Celsius):
Made of ABS material with excellent corrosion resistance. Ideal for bathroom or kitchen, very fantastic and durable.

Easy to install, Helps children avoid scalding water. A device must have for every home.

This small device is suitable for most taps,When the water temperature is below 32 degrees, the light color is blue. When the water temperature is between 33 to 41 degrees, the right shows green. When the water temperature is between 42 to 45 degrees, it will display the red. When the water temperature is higher than 46 degrees, the light flashing red

3 Colors Changes Depending on the temperature for Kitchen and Bathroms. 2 PACK with Connectors

Note: If the LED water faucet lights up, it requires a certain water pressure. And it won't light up if the water pressure is too low.