Apple's AirPods Pro 2 and AirPods 2 are down to the best prices of the year for Black Friday 2022. And it goes without saying that they've been flying off of Amazon's virtual store shelves all day. But there's another sale you should check out. It covers a different true wireless earphones brand that offers way more variety than Apple. That's right — we're talking about Jabra Black Friday deals!
---
Featured deals in this article:
---
All of Jabra's hottest headphones are down to the lowest prices of the year right now. Jabra Black Friday deals in 2022 start at just $49.99 for Jabra Elite 3 wireless earbuds that normally cost $80.
On top of that, the super-popular Jabra Elite 7 Pro and Jabra Elite 85t earphones are both down to the best prices of 2022.
Jabra Black Friday deals 2022
Out of everything on sale for Black Friday, headphones have really been popular this year among our readers.
There are no headphones on Amazon's entire site that are anywhere near as popular as AirPods Pro 2 with our readers. In fact, the only headphones that come anywhere close are AirPods 2.
Every AirPods model is on sale with deep Black Friday discounts. That means you can pick up AirPods Pro or other AirPods today at the lowest prices of the year. Check out all the deals in our Black Friday Apple deals roundup.
Before you buy any of those popular earphones, though, are other options that people love just as much for even less money.
Jabra Elite 3 earbuds offer fantastic sound quality as well as great battery life. On top of that, they feature Amazon Alexa support so you can take your favorite voice assistant with you everywhere you go.
These wildly popular earphones retail for $80. That is already less than what you'd pay for any AirPods. Thanks to a massive discount at Amazon today, however, you can pick up a pair for just $49.99!
That's about half what you'd pay for AirPods 2 if you bought them right now from Apple, so don't miss out.
There are even more best-selling Jabra Black Friday deals in 2022. That includes a huge discount on Jabra Elite 7 Pro. Hurry and you can get a pair for just $119.99 instead of $200!
You can see all the deals down below. They're all scheduled to end on December 4, but we expect popular models to start selling out long before then.
All the Jabra headphones deals available now
Here's a roundup of every single one of the Jabra Black Friday headphones deals available in 2022.
Why we recommend these Jabra Black Friday deals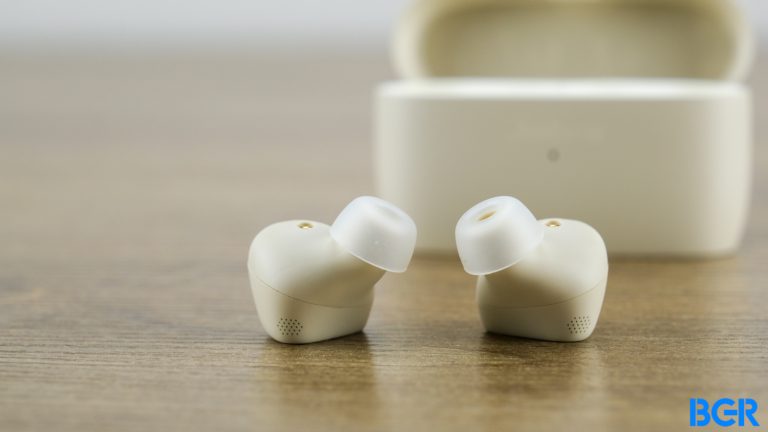 Back when Bluetooth earpieces were all the rage, Jabra was the best in the business. Everyone who wanted one of the best Bluetooth headsets out there bought a model from Jabra.
What many people don't realize is that the company's current lineup of wireless earbuds is just as good, relative to the rest of the market.
Companies like Apple, Sony, Beats, and Bose are often front-of-mind when people shop for Bluetooth earphones. But Jabra can go toe to toe with any of them. Also, Jabra offers a wider range of options than most other brands.
Jabra has you covered whether you're looking for entry-level earbuds on the cheap or high-end earphones with active noise cancelling. And right now, during Black Friday 2022, there are so many excellent Jabra deals.
Bottom line: You'll likely find much better value in this sale than the sales from other top-tier brands that are discounting wireless earbuds for Black Friday.
---
More Black Friday 2022 coverage
If you're looking for all the best deals for Black Friday 2022, you'll find them in our extensive coverage.
The shopping experts at BGR have combed through all the biggest Black Friday sales online. We have hand-picked all the best deals with the deepest discounts on popular items. The team here at BGR has more than 4 decades of combined experience finding all the best bargains for our readers. With that in mind, you can rest assured that this is your one-stop shop for all of your Black Friday deal-hunting needs.
Below, you'll find all of BGR's best Black Friday 2022 deals roundups. Be sure to browse through them all if you want to see the very best sales that are available this year.
Go here to see this month's best deals online!