If you purchase an independently reviewed product or service through a link on our website, we may receive an affiliate commission. Learn more.
The new iPhone 7 and iPhone 7 Plus are by far the sexiest iPhones that Apple has released at this point, so the last thing you want to do is cover them with big, bulky cases. At the same time, they're made out of aluminum that is far too slippery to be used without at least some sort of protection to pride some grip and guard against scratches. In this post, we're going to show you seven different cases — four for the iPhone 7 and three for the iPhone 7 Plus — that will cover your precious iPhone without adding any bulk whatsoever.
The Scarf by Totallee
ULTRA THIN. Only 0.02 inches. No bulk. The ultimate thin case if you are looking for elegant protection without adding bulk to your pocket or purse. This iPhone 7 case is slim, lightweight and one of the thinnest cases you can find

MORE GRIP. Most ultra thin cases are too smooth and slippery – not this one. For extra anti-slip grip this case features a slightly brushed finish that helps prevent your iPhone from slipping out of your hands

THIN BUT PROTECTIVE. This case for the iPhone 7 wraps all around your phone and features a raised camera ring for extra protection when you put it down. Get that extra peace of mind knowing your iPhone is protected from scratches, bumps and scuffs. While other cases are made of cheap, hard plastic, this case is manufactured using flexible yet sturdy polypropylene that is more durable

PREMIUM DESIGN. This case features no visible branding for a clean, classy look. Well designed and guaranteed to fit perfectly. The finish is matte and frosted. The material is semi-transparent and slightly see-through. This keeps your iPhone looking cool and pristine while showing off its original design

100% SATISFACTION GUARANTEE. If you don't love your case, simply contact totallee directly for a full refund. The best 2 YEAR WARRANTY around. Totallee (a California based company) offers quality you can trust. We're dedicated to providing superior slim iPhone cases to protect your valuable investment
totallee iPhone 7 Case, Thinnest Cover Premium Ultra Thin Light Slim Minimal Anti-Scratch Prote…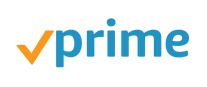 totallee iPhone 7 Plus Case, Thinnest Cover Premium Ultra Thin Light Slim Minimal Anti-Scratch…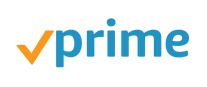 TOZO Case
[Compatible with iPhone 7 4.7 inch] 0.35mm Thinest protect case. Simple, elegant. The iPhone 7 4.7 inch case features a refined design, Maximum keep your iPhone 7 slim and provide scracth protection.

MATTE FACE – with matte optical texture, anti-glare(reduced reflection),reducing fingerprints or grease buildup.

CAMERA RAISED – Camera hole ring raised protective layer, provide cell phone camera detail protection.

PERFECT FIT – Specially designed for iPhone 7 4.7 inch, has precise cutouts for speakers, charging ports and buttons.

Warning Tips: This Case is compatible only for iPhone 7 4.7 inch phones. It does not fit for iPhone 7 Plus 5.5 inch phones. TOZO also have same series for iPhone 7 Plus 5.5 inch phones. Please search "TOZO iPhone 7 Plus Case" for the related items.
TOZO for iPhone 7 Case iPhone 8 Case PP 0.35mm World's est Protect Hard Case Semi Transparent L…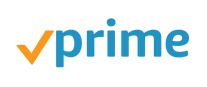 TOZO for iPhone 7 Plus Case iPhone 8 Plus Case PP 0.35mm World's est Protect Hard Case Semi Tra…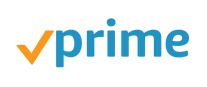 REBOOS Ultra Thin Clear Case
SLEEK & SLIM – Our 0.3 mm impossibly ultra thin iPhone 7 clear case protects your iPhone without the added bulk; Compatible with iPhone 7 ( 2016) 4.7" inch.

SOFT CLEAR CASE – Feels really good in the hands. Offers precision cut outs for all ports on your iPhone 7. Crystal clear iPhone 7 case to show off your silver, gold, rose gold, black or jet black iPhone.

ANTI-YELLOW COATING – Resists yellowing over time. Prevents that all too common yellowing problem you usually get with other clear cases. 100% transparent. Looks invisible!

CAMERA LIP – Uniquely designed with a 2 mm camera lip to protect your iPhone's camera from scratches when placed on flat surfaces.

LIFETIME WARRANTY GUARANTEE – Designed from premium quality tpu materials to last a lifetime! Look for the Reboos logo for seal of authenticity!
Reboos iPhone 7 Case [Go Clear Series] 0.3 mm Ultra Thin iPhone 7 Clear Case Soft Flexible with…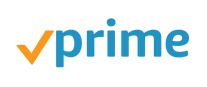 Reboos iPhone 7 Plus Case [Go Clear Series] 0.3 mm Ultra Thin iPhone 7 Plus Clear Case Soft Fle…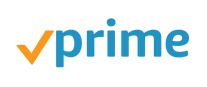 Maxboost Liquid Skin
WORLD'S THINNEST – clear soft skin case accentuates the original beauty of the iPhone 7

FLEXIBLE BODY – provides protection against daily wear and tear, scratches, marks and scrapes. (for advanced drop protection search for Maxboost Vibrance Series Case)

ANTI-SCRATCH COATING – provides maximum scratch resistance from objects in your purse or pocket.

PERFECT FIT – for Apple iPhone 7 with precision cutouts for buttons, ports and camera.

LIFETIME CASE WARRANTY – from Maxboost to provide lasting of your iPhone.