Work can be frustrating for anyone, but it will be increasingly more annoying if your computer isn't working up to your standards. A slow computer can make tasks take that much longer, adding to your stress. Getting ready to throw your computer through a wall because it's taking too long to load? Maybe take less dramatic steps first. If you just want to make sure you aren't frustrated every time you open up your computer, choosing an HP laptop that's powered by an AMD processor is a way to curb that stress before it starts.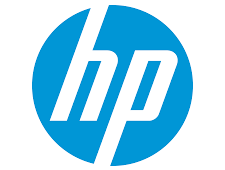 HP is your stop for fast laptops that allow you to take on multiple tasks at once without much trouble. Its partnership with AMD has sparked some of its most popular and powerful laptops. AMD provides AMD Radeon™ graphics and Ryzen™ processors to boost the laptops' performances. Right now, you'll be able to jump head first into some of the top technology on the market, especially in HP's ProBook line of laptops.
Make a laptop the way that you want it when you pick up the HP ProBook x360 435 G7 Notebook PC – Customizable. This will adapt to the way that you work, as there are four use modes that allow you to create, present, and collaborate. This has a versatile 360° design and you can configure the setup how you prefer. You can upgrade the processor from an AMD Ryzen™ 3 4300U to either a Ryzen™ 5 4500U or a Ryzen™ 7 4700U, which would in turn boost the Radeon™ Vega graphics from 8RA64AV to either 8RA65AV or 8RA66AV. You can choose your internal storage from 128 GB, 256 GB, 512 GB, or 1 TB and the memory from 4 GB, 8 GB, or 16 GB. This comes with a 13.3″ diagonal Touchscreen display with your choice of webcam settings. This is on sale now, starting at $901!
If you're looking for a step up when it comes to display size, the HP ProBook 445 G7 Notebook PC could be the solution. This features a 14″ diagonal Full HD display that is powered by the AMD Ryzen™ 7 4700U processor and the AMD Radeon™ graphics. It has 8 GB of memory and 256 GB of SSD storage. It opens 180° and has a near borderless display with a 3D forged aluminum deck. This laptop, which is only $849 currently, is enhanced with security and privacy features for your protection.
But for those who need even more screen, there is the HP ProBook 455 G7 Notebook PC. This gives you 15.6″ of an impressive Full HD diagonal display, which makes a difference compared to the previous two options if that's important to you. The second Gen AMD Ryzen™ 7 4700U processor features up to 4.1 GHz max boost clock. The memory and storage are the same as the ProBook 445 and this has a long battery life to allow you to complete more of your work in a sitting. The integrated AMD Radeon™ graphics illuminate the larger screen. It is thin and light, meaning you can bring it with you wherever you need it. This also starts at $849.
As we've shown you, there are options when it comes to combining power, precision, and protection. All of these are offered together when you choose an HP ProBook featuring an AMD processor. Head over to HP's website right now to snag some amazing deals on a powerful collaboration that won't let you down.