If you purchase an independently reviewed product or service through a link on our website, we may receive an affiliate commission. Learn more.
Congratulations, you just found the perfect gift for the germaphobe in your life. Actually, it might be the perfect gift for anyone since you don't have to be a germaphobe to appreciate how disgusting the surfaces of our smartphones are. They're literally breeding grounds for bacteria, and then we smear all that nastiness around on our faces anytime we talk on the phone. Definitely check out the PhoneSoap 3 UV Cell Phone Sanitizer, which kills 99.99% of that gross bacteria in a matter of minutes.
PhoneSoap 3 UV Cell Phone Sanitizer & Dual Universal Cell Phone Charger Box | Patented & Clinic…
$59.99
$49.95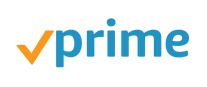 Save up to 17%
Here are the highlights from the product page:
AS SEEN ON SHARK TANK AND DISCOVERY CHANNEL. PhoneSoap's revolutionary bacteria-zapping technology was featured on ABC's Shark Tank and tested and proven on the Discovery Channel.

KILLS 99.99% OF BACTERIA WITH UV LIGHT. Our patented design is the only device that can completely sanitize your entire phone. Sitting on a UV transparent plate, and surrounded by scientifically proven germicidal UVC light and a reflective interior, PhoneSoap kills 99.99% of all bacteria on your phone.

STAY HEALTHY. Our phones gather all the bacteria we touch throughout the day where they breed and grow. Our phones are petri dishes in our pockets, the third had we never wash! Stay healthy by keeping your devices clean with PhoneSoap

FITS AND CHARGES ANY PHONE. PhoneSoap 3 fits all phones, including the larger phones such as the iPhone 8 Plus. It also has two charging ports on the back of the device, a USB and USB-C. You already charge your phone every night, now you can charge and sanitize at the same time. With PhoneSoap 3 you can charge a second device, such as a smart watch, at the same time.

CLEAN WHATEVER FITS. While we have built PhoneSoap 3 around sanitizing phones, you can sanitize whatever fits inside. From pacifiers, smart watches and headphones to credit cards and keys.