If you purchase an independently reviewed product or service through a link on our website, we may receive an affiliate commission. Learn more.
If you want to protect yourself from the novel coronavirus, Amazon's best-selling face masks cost just 70¢ each so that is by far the easiest option.
What you might not realize, however, is that there's another option that nearly as easy and it might cost even less considering how affordable materials are these days.
You can make your own DIY face masks with no sewing required, and all it takes is some stuff that's already lying around your house along with a few simple supplies from Amazon.
---
Novel coronavirus infections continue to climb at an alarming rate in regions all across the country, but there's some good news to be found as well. There are finally some positive signs in some of the largest coronavirus hot spots in the nation, such as New York, New Jersey, and California. COVID-19 definitely isn't going away anytime soon, but shelter-in-place orders have dramatically reduced the rate of new infections, and hospitals are actually not overloaded anymore in many areas.
All that having been said, the inevitable second wave of coronavirus infections will be just as bad as the first if we let our guard down even a little right now. The CDC recommends on its website that everyone wears a face mask anytime they leave their homes, whether it's to go grocery shopping, to pick up food, to go for a walk, or for any other reason. This is even more important now than it has been for the past few months since nonessential businesses are beginning to reopen.
Jointown Face Mask, Pack of 50 (5081)
$9.45
$34.99 ($0.70 / mask)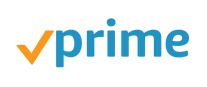 Save up to 36%
The quickest and easiest option is to pick up Amazon's best-selling face masks while they're on sale for just $0.70 each, which is the lowest price ever for these popular face masks. As long as you practice strict social distancing and good hygiene, these masks will do a terrific job of protecting you or helping stop you from spreading the novel coronavirus if you're already infected. By the way, good hygiene means washing your hands anytime you touch something outside your home — on a related note, best-selling hand sanitizer is back in stock at Amazon right now.
$39.99 ($3.33 / 8 oz. bottle)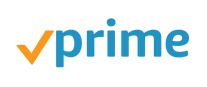 That said, there's actually a very simple way to can make masks yourself that are even more than effective than those face masks. On top of that, you can make dozens of them with a few simple supplies, most of which you already have lying around your home. You'll obviously still need to practice good hygiene and use social distancing, but these masks will do a great job of adding an extra layer of protection against aerosolized coronavirus.
We came across a great little video that shows how to make a DIY face mask that is much better than most basic masks you've seen plans for online. It's not complicated at all, and you don't even need to sew or use any hard-to-get supplies. Most of what you need to make these masks is probably already lying around your house, and the only supplies you won't already have just came back in stock at Amazon. First, you'll need a MERV 13 Pleated Air Filter. If the one linked here is sold out, use this search and get any well-reviewed air filer with a MERV 13 rating (nothing lower). You also need some Carbon Pad Charcoal Sheets for Air Filters.
Aerostar 14x14x1 MERV 13 Pleated Air Filter, AC Furnace Air Filter, 6 Pack (Actual Size: 13 3/4…
$32.52 ($5.42 per filter)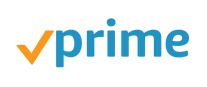 16x48 Cut-to-Fit Activated Carbon Filter Sheet (1 Pack) Multi-Use Charcoal Air Filter Pad for A…
$18.99
$14.99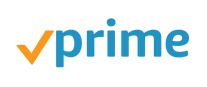 Save up to 21%
Here's the full list of supplies and materials you'll need:
Old T-shirt or leggings
MERV 13 Filter (to filter small particles)
Activated Carbon Sheet (to filter small particles and reduce odor)
Maxi Pad or Sterile Gauze Pad (to wick moisture away from your mouth)
Vinegar (to help kill bacteria and viruses)
That's it! It's a very simple little DIY face mask tutorial that can go a long way to help protect you and your loved ones. You'll find the video embedded below.
Aerostar 14x14x1 MERV 13 Pleated Air Filter, AC Furnace Air Filter, 6 Pack (Actual Size: 13 3/4…
$32.52 ($5.42 per filter)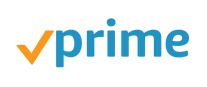 16x48 Cut-to-Fit Activated Carbon Filter Sheet (1 Pack) Multi-Use Charcoal Air Filter Pad for A…
$18.99
$14.99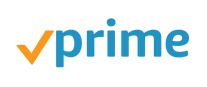 Save up to 21%