Staring at a computer screen for eight hours a day or more is what a lot of people do each and every workday. From spreadsheets to documents to PDF files, you're likely flipping through and reading across your screen for large chunks of the day. Coastal is here to help you reduce any eye fatigue that may occur from your day-to-day device-reading activities.
With a tremendous selection of frames, you're going to like the way you look in glasses from Coastal. But one of the best things about Coastal is that they offer all of their frames with Digital Protection Lenses, which help reduce your exposure to blue light which emits from your screen. High-Energy Visible (HEV) light, also known as blue light, is emitted not only from our computers or laptops, but also from other digital devices like our smartphones, televisions, and even from fluorescent lighting. Too much exposure to blue light may cause digital eye strain, including headaches, tired eyes, or blurry vision.
If you're someone like me who is writing and sitting at a computer all day, your eyes can feel dry by midday, not even by the end of the day. Writing and emailing require a lot of screen time and even if I'm getting up and moving around with my laptop, the lighting is only ever minimally ideal at best. My eyes have felt strained plenty of times by the time five o'clock rolls around. So using Digital Protection Lenses that help reflect and filter blue light provides three times more protection for your eyes than standard clear lenses.
Recently, I was able to give Coastal glasses a try and I added in the Digital Protection Lenses. The process couldn't have been more simple, considering I have a thicker prescription and can't just pick up any pair of reading or computer glasses. I first went to the website (since I'm in the United States but it would be Clearly for Canada buyers). I was able to look through the large variety of frames and pick which ones I thought would look best. You can use the try-on feature where they superimpose the lenses on your face by utilizing your device's camera.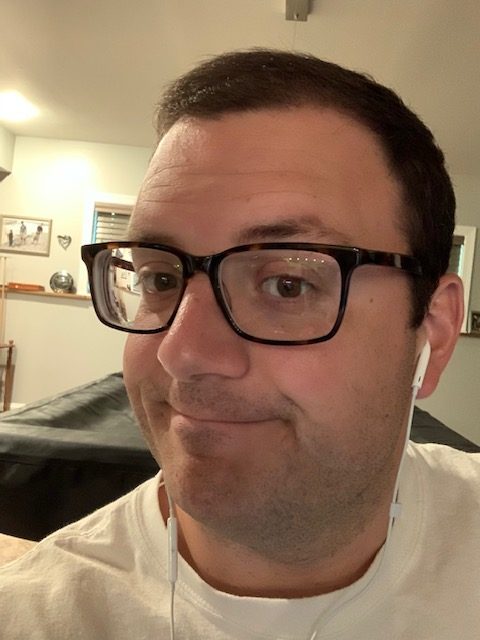 After I settled on one, I entered my prescription and pupillary distance measurement and was able to select the kind of lenses I wanted. Options like Multifocal, Office, Reading, and Distance are some you can choose from. Once I selected that, I had the option of choosing from standard clear lenses, Transitions(R) lenses sunglasses lenses, ones with special tints, or Digital Protection Lenses to combat blue light. Entering shipment and payment information is the final step before my glasses were on their way.
The first thing I noticed when I put them on was how exciting it was to have glasses for the computer with my actual prescription. I have family members who have to wear contacts and blue light glasses in order to see better at their desks. Taking my own pupillary measurements was very simple and the glasses fit extremely well. They don't even need to be adjusted to better fit my face. I have worn these from the time I logged on in the morning and kept them on for the entirety of the day. Since they can be worn all day, I've kept them on while going for my evening walk with my dog and my eyes don't have a strained feeling I've received in the past after a day of staring at a screen. I don't have to worry about adding eye drops and I haven't had any type of headache, which I have experienced in the past after long times spent in front of a screen.
If you're worried about your eyesight as you get older, or even for your children as they are younger and spending more time in front of a screen, considering Coastal glasses is a smart choice. It takes almost no time to set yourself or a family member up with a pair and the amazingly affordable prices are ideal for anyone. Take the plunge now and don't worry about your eyesight later, thanks to Coastal.
Coastal is known as Clearly.ca in Canada, Clearly.co.nz in New Zealand, and Clearly.com.au in Australia.