Caseology is a tech-accessory brand known for pushing the envelope when it comes to creating stylish yet protective cases. Their latest collection of Galaxy S8 and Galaxy S8+ cases includes popular series like the Parallax, Vault I, and Legion (formerly known as Titan) and also introduces new designs like the Coastline, Vault II, and Fairmont Series. Each line incorporates the latest drop protection technology and design elements, such as a patented interior design, reinforced corners, and high-quality materials like thermoplastic polyurethane (TPU) and polycarbonate (PC). Their lineup caters to a wide range of style preferences and protection needs and is available at an accessible price point. View the entire collection in the links below: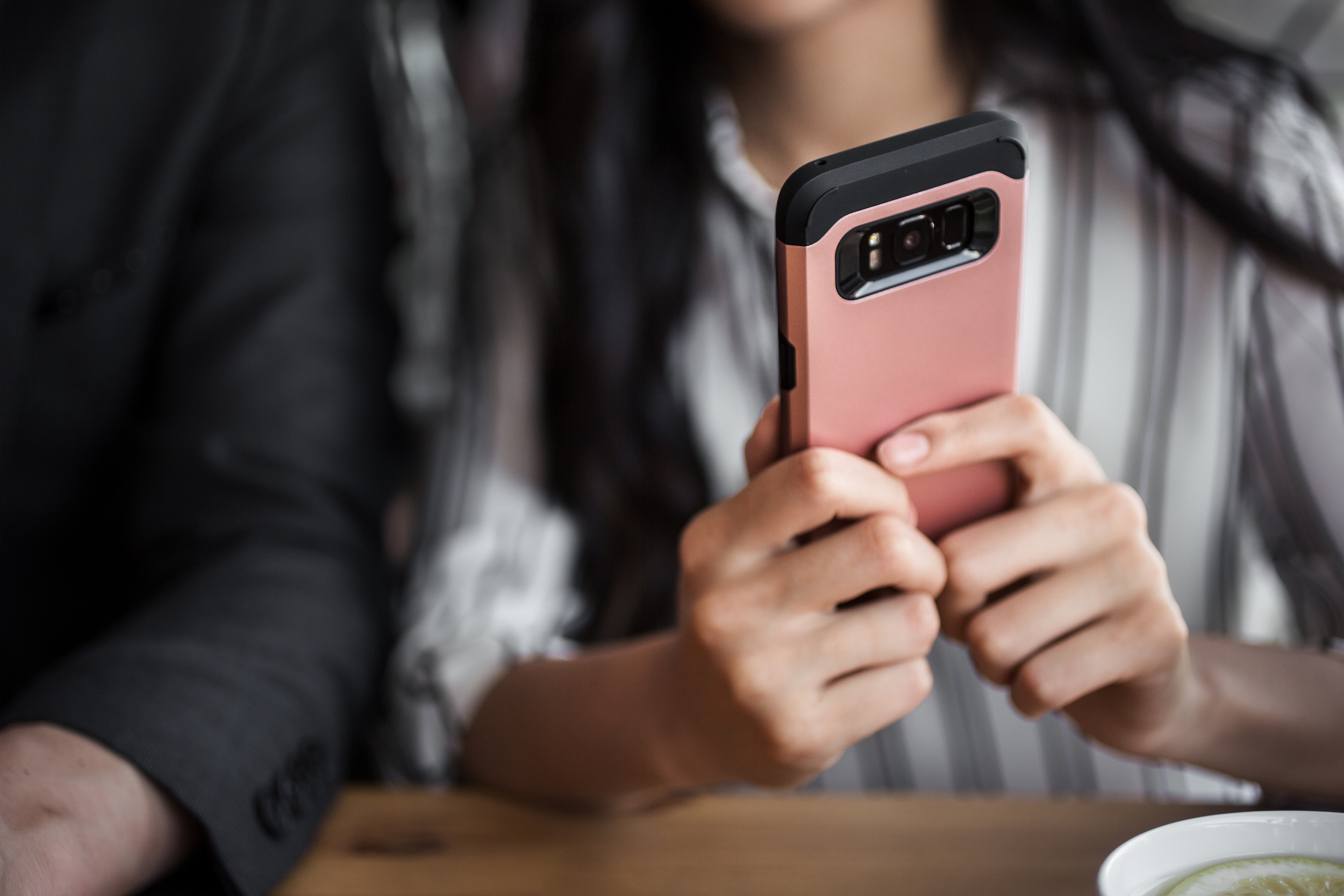 Legion Series [Galaxy S8 | Galaxy S8+]
The Legion is Caseology's most rugged offering that reinforces heavy-duty protection through its dual-layer design of shock-absorbent TPU and impact resistant polycarbonate. Its sleek matte shell gives just enough traction for an extra-secure grip while the cushioned corners provide reliable protection against drops. Available in Gunmetal, Rose Gold, and Orchid Gray.
Parallax Series [Galaxy S8 | Galaxy S8+]
The Parallax, Caseology's best-selling series, is most notable for its unique geometric design and distinct style. This trendy case features a three-dimensional TPU cover, as well as additional grooves on the polycarbonate frame, to provide an even more comfortable, secure grip. Available in Black, Burgundy and Orchid Gray.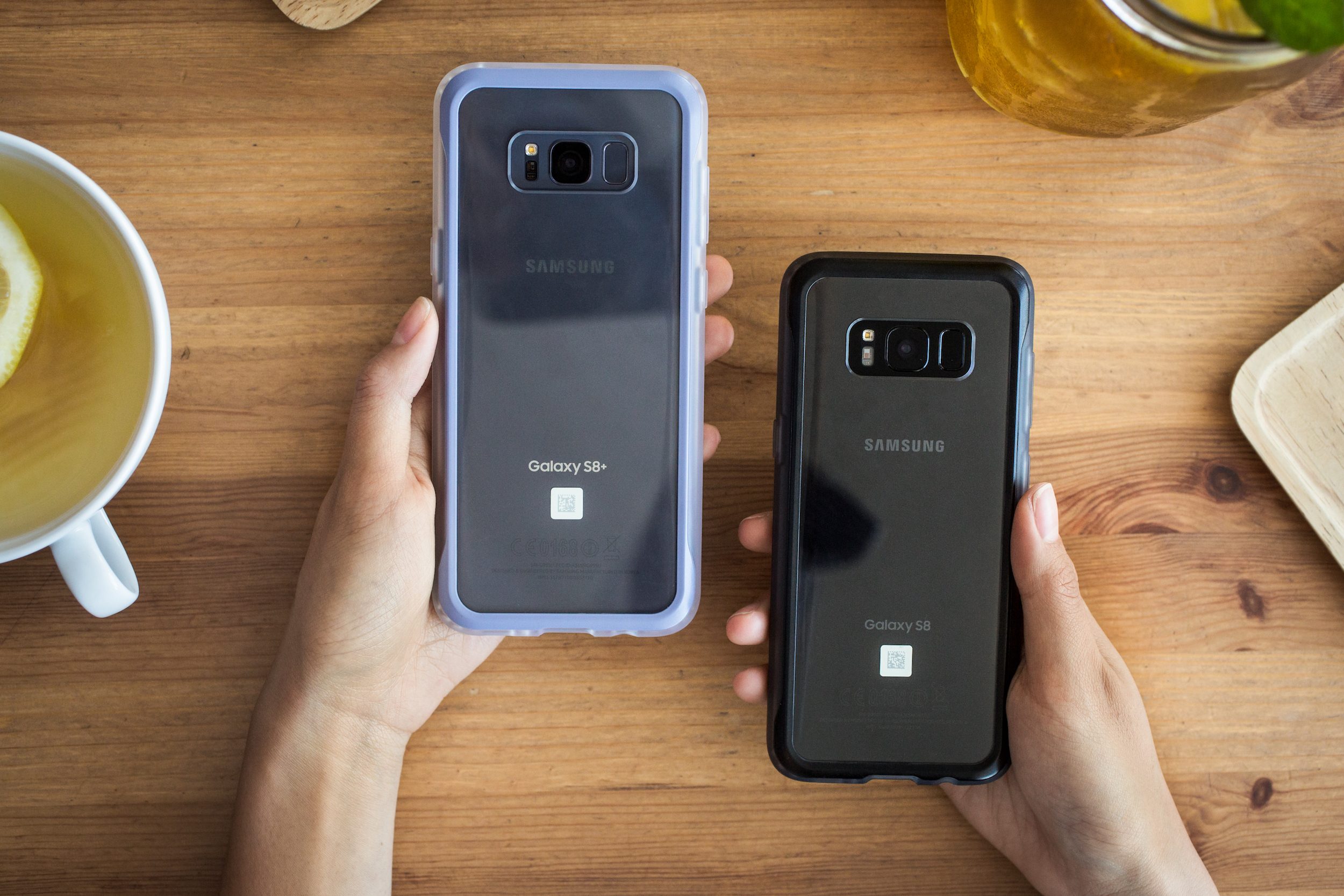 Coastline Series [Galaxy S8 | Galaxy S8+]
The Coastline is Caseology's newest clear case for the Galaxy S8 and S8+. This minimalist case features a tri-layer design of transparent polycarbonate, colored PC panel border and sheer TPU frame. The slim profile and clear cover accentuate the sleekness of the Galaxy S8/S8+ without compromising protection. Available in Frost Gray and Orchid Gray.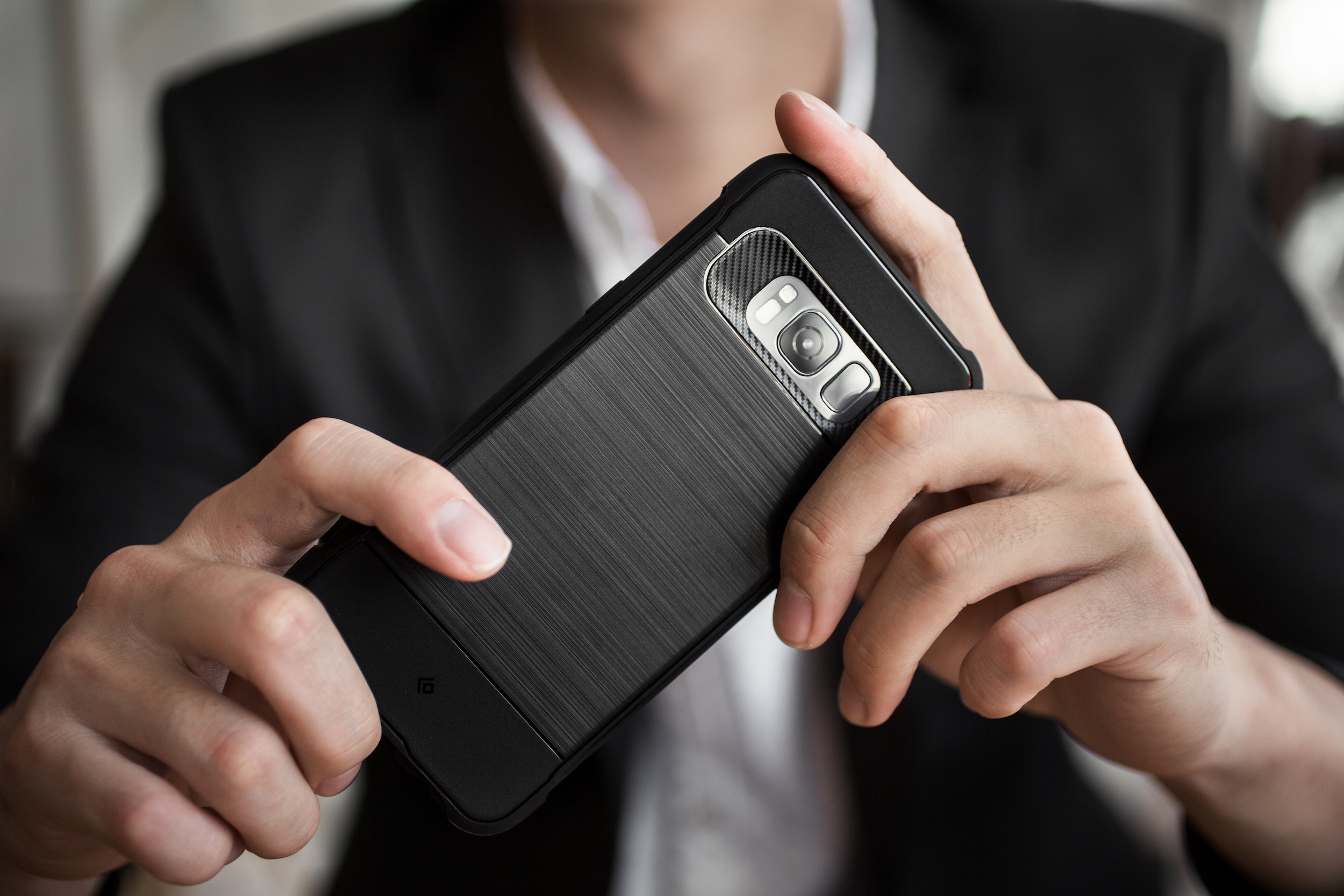 Vault I Series [Galaxy S8 | Galaxy S8+]
The Vault I pays close attention to detail with its laser-etched cover and carbon fiber accents. The brushed texture provides an enhanced grip and gives off a modern armor look. This single-piece case is made with flexible TPU material for durable shock-absorbency in case of those accidental drops. Available in Black.
Vault II Series [Galaxy S8 | Galaxy S8+]
The Vault II is Caseology's latest addition to its armor case collection. Offering the same great protective features as the Vault I, this rugged case sports a new 3D diagonal line design for better grip and increased shock absorption. Available in Black and Burgundy.
Fairmont Series [Galaxy S8 | Galaxy S8+]
The Fairmont is Caseology's new luxury case that offers an even more minimal design while providing sufficient protection. This chic case complements the Galaxy S8's sleek build with its ultra slim polycarbonate body and clean lines. To finish it off, the premium faux-leather cover has a slightly textured grip, making this case sophisticated, professional, and functional. Available in Black and Cherry Oak.
Cases above pictured in order — Vault II Series, Legion Series, Coastline Series, Parallax Series, Fairmont Series
All Series
Galaxy S8 collection link: Samsung Galaxy S8
Galaxy S8+ collection link: Samsung Galaxy S8+ Plus
About Caseology
Caseology was founded in 2014 for the sole purpose of spreading goodness around the world by creating stylish, best-selling cell phone cases suited to compliment any consumer's busy lifestyle. Today, Caseology has reached multiple milestones with a portfolio of over 350 products, by becoming one of Amazon's Top 10 Sellers Worldwide – specifically the top 1-5 Best Selling Cell Phone Cases on Amazon, and proudly standing as one of the only brands that utilize non-toxic materials. They pay extra attention to the ever-changing tastes and needs of the consumers and translate the feedback as inspiration for future product releases. For more information, visit www.caseologycases.com or follow us on Facebook, Twitter and Instagram.
To learn more about our sponsored deals and sponsored posts opportunities, please email sponsored@bgr.com.