In the age of endless music at our fingertips and fleeting headphone jacks, wireless listening is about to become the norm — whether we're ready or not. And while the mere thought of listening to music through wireless headphones is the bane of many a hipster's existence, the future waits for no one.
Thankfully, there's no short supply of stellar options at every price point for anyone looking to cut the cord and listen to their favorite tunes. No matter how much you're looking to spend, most Bluetooth headphones nowadays are capable of pumping out high fidelity sound comparable to their wired competition. In other words, you no longer have to sacrifice sound quality to have the freedom to practice your dance moves.
After scouring the web and sifting through dozens of reviews and consumer ratings, we've found the best wireless headphones to help you get your unencumbered groove on.
DON'T MISS: No one is talking about the game-changing new iPhone 7 Plus feature coming in iOS 10.1
Best Overall: Sennheiser Momentum 2.0 Wireless with Active Noise Cancellation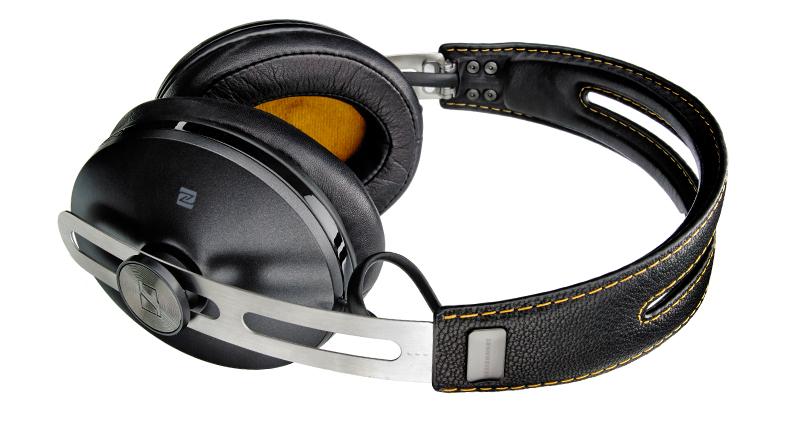 Welcome to the modern audiophile's dream.
If you're looking for the ultimate wireless headphone experience and are willing to, as Jurassic Park's John Hammond would put it, "spare no expense," the Sennheiser Momentum 2.0 Wireless headphones may be exactly what you're looking for.
But these high fidelity headphones are not our top pick because of style or any mainstream trend — they are here because of pure audio performance.
These headphones pump out crisp sound without the flabby bass many over-the-ear headphones fall victim to. With constant noise cancellation, the bass is given even more room to breathe and doesn't rely on overly boosted lows in the EQ. Instead, the Sennheisers produce tight, punchy bass that maintains its place in the mix at virtually any normal listening volume.
Speaking of volume, the right cup of the headphones houses both a volume control and a power switch, allowing the user to adjust the input level without having to reach for the source. Yes, this sounds like an insignificant perk, but part of the understood appeal of wireless headphones is to have freedom from the source device so you're not tied down.
As for the design of the headphones, they're respectably understated and are designed with comfort in mind. The cups are lined with leather-covered memory foam, preventing any unpleasant digging into your scalp even after hours of usage. The headphones fold up tightly in their included travel case, making them perfect for that long flight beside a total stranger.
Some other miscellaneous perks of these Sennheiser headphones are an impressive 22 hours of battery life, dual microphones for clear phone calls, multi-device connectivity, Bluetooth 4.0 with aptX codec for clearer streaming, and NFC quick pairing capability.
Although the Sennheiser name has been synonymous with high quality in the eyes of music and sound professionals for years, the brand has never crossed into the mainstream the way that Beats or Bose have. The Momentum 2.0 headphones are an excellent foray into the world of wireless listening from a company that knows all about audio, with the only obvious downside being a stiff price tag. Still, if you can afford them, they should be at the very top of your wish list.
The Sennheiser Momentum 2.0 Wireless Headphones with Active Noise Cancellation are available on Amazon for $389.
Runner-up: Plantronics BackBeat PRO Wireless Noise Canceling Hi-Fi Headphones
What if you're not looking to break the bank to get high quality wireless sound? No problem. While these aren't exactly a cheap option, for around $250 less than the Sennheiser Momentums, these headphones are one heck of a deal.
The Plantronics BackBeat headphones are a deluxe high fidelity option in their own right, featuring a smooth and balanced mix with round bass, warm mids, and crystal clear treble. On top of a solid sound, these headphones boast controllable active noise cancellation — something that the Sennheiser doesn't even offer — to help you calibrate the amount of isolation you want while you're jamming out to Carly Rae Jepsen's newest album (no judgements.)

The Plantronics headphones aren't pulling any punches on technical specs, either. With Bluetooth 4.0 connectivity paired with the aptX codec and a 24 hour battery life, you might run out of music long before these headphones run out of juice. The headphones also allow multiple device connectivity, allowing you to switch from a movie on your computer to an important phone call with ease.
Also just like the Sennheiser option, these bad boys come loaded with dual microphones, making conversation in the hustle and bustle of everyday life a breeze.
Overall, the Plantronics BackBeat Pro headphones are one of the best on the market, falling only behind a premier priced option. If you care about pristine sound quality and still want some money in your wallet at the end of the day, you really can't go wrong with these.
The Plantronics BackBeat PRO Wireless Noise Canceling Hi-Fi Headphones are on sale for $139.99 on Amazon with free Prime shipping.