If you purchase an independently reviewed product or service through a link on our website, we may receive an affiliate commission.
In today's electronically-enhanced climate, we're seeing wireless connectivity at each and every turn. However, there's little doubt that a large number of people still prefer their setups to be wired. Of course, wireless setups are inherently more volatile than wired ones. So for those who prefer to build their own wired setup, a wire cutter tool is a total necessity. Whether it's for your brand new home theater setup or a chicken coop outside, you're going to need something a bit more powerful than your classic scissors. So we'll go through some of the best wire cutters we found on the web, and you'll be a few short clicks away from cutting all of the wire your little heart desires. Let's take a look at what we managed to find, shall we?
Check out our editor's pick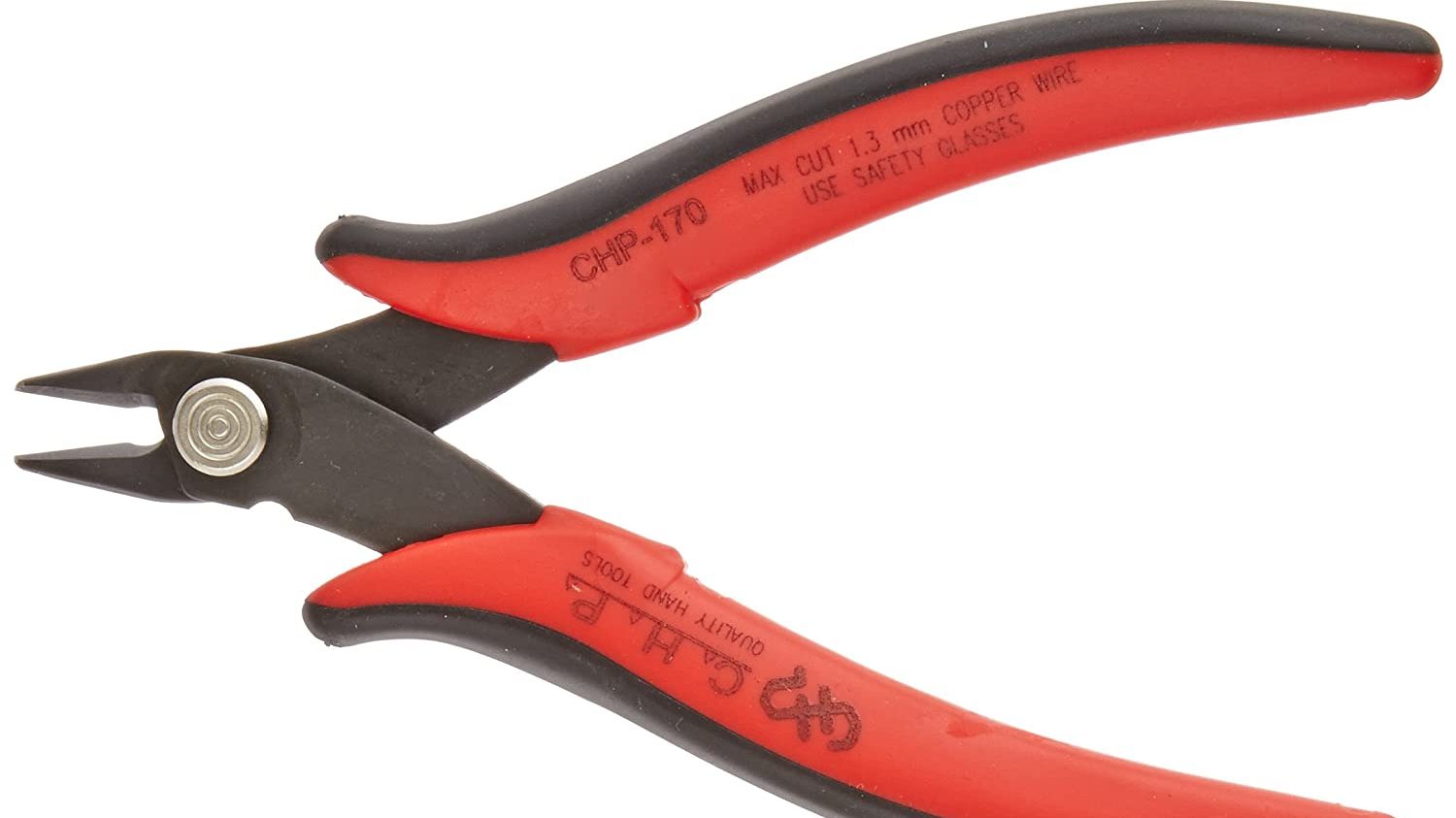 This Micro Cutter by Hakko is an effective, no-nonsense tool for cutting all types of wire. In fact, you probably won't find a better tool that's dedicated to solely cutting through wire like it's butter. Capable of flush-cutting up to 16 gauge soft wire or copper wire, this micro soft-wire cutter features a rugged 8mm long jaw with an angled head for maximum efficiency. The angled jaw is at a 21-degree angle, and the head is made with powerful 2.5mm heat-treated carbon steel construction. It's also ergonomically designed, thanks to its dolphin-style, non-slip hand grips, curved fore-edge, built-in spring, and precision-ground holes and surfaces for smooth and easy movement. In terms of both comfort and effectiveness, this is an absolute no-brainer.
Hakko-CHP-170 Micro Cutter - Red
Price:
$8.38
Available from Amazon, BGR may receive a commission
Get one that can handle a lot of tasks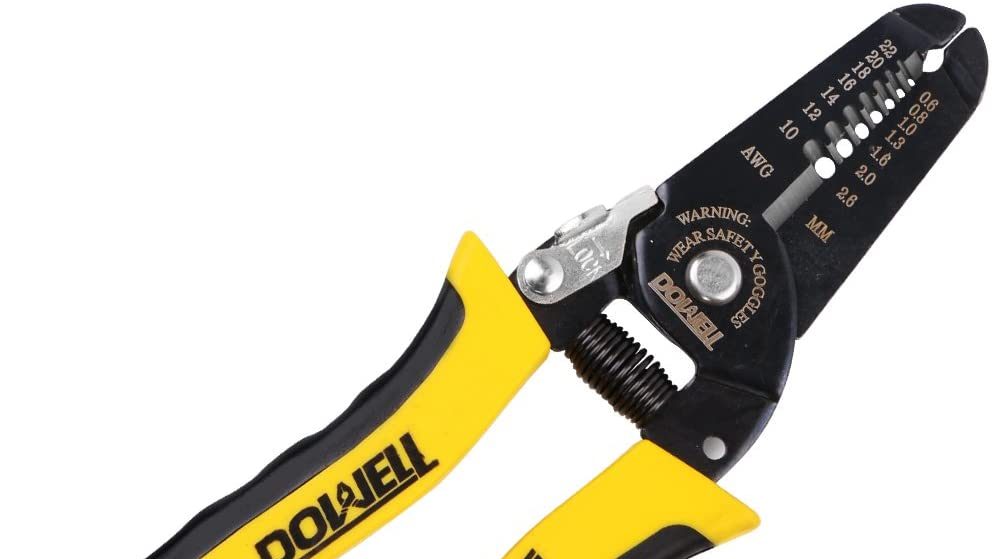 If you're looking for something that can do more than simply cut wire — whether that's stripping them, crimping them, etc — the DOWELL 10-22 AWG Wire Stripper, Wire Crimper, And Multi-Function Hand Tool is the perfection option. This simple, yet highly-effective tool requires just a one-handed motion to grab, hold, pull and remove any outer jacket, make clean cuts on wires, and even crimp the wire itself through the head. It's perfect for copper and aluminum cables from 10-22 AWG. It's ergonomically designed, ultra-comfortable, and the handle itself is made of PP+TPR material for enhanced grip, making it a fantastic for hands that already oily and/or wet.
DOWELL 10-22 AWG Wire Stripper Cutter Wire Stripping Tool And Multi-Function Hand Tool,Professi…
Price:
$6.59
Available from Amazon, BGR may receive a commission
Utilize pliers to cut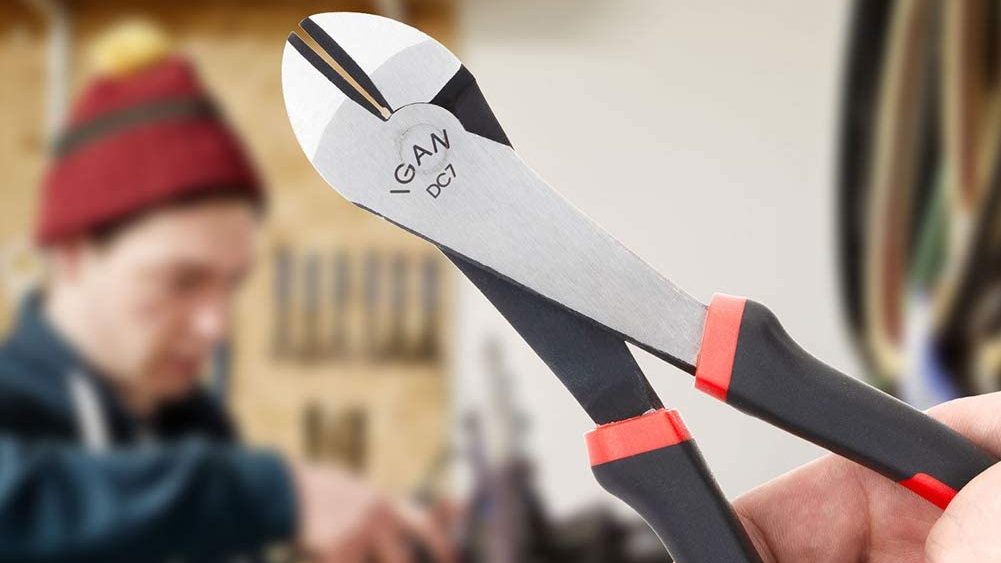 These IGAN Diagonal Cutting Ultra Tough and Durable Side Wire Cutters represent a pair of ultra-powerful cutting pliers that can effectively cut through any type of wire. These tough-nosed pliers are forged from tempered steel, with jaws that are hardened by induction heating and quenching. They're ideal for any tough wiring, as this tool can easily cut through steel wire up to 1.6 mm/0.063 inch and copper wire up to 9 gauge.
IGAN Wire Cutters Heavy Duty, 7-inch Side Cutters Dikes, Ultra Tough and Durable Diagonal Cutte…
Price:
$11.97
Available from Amazon, BGR may receive a commission
Strip your wires efficiently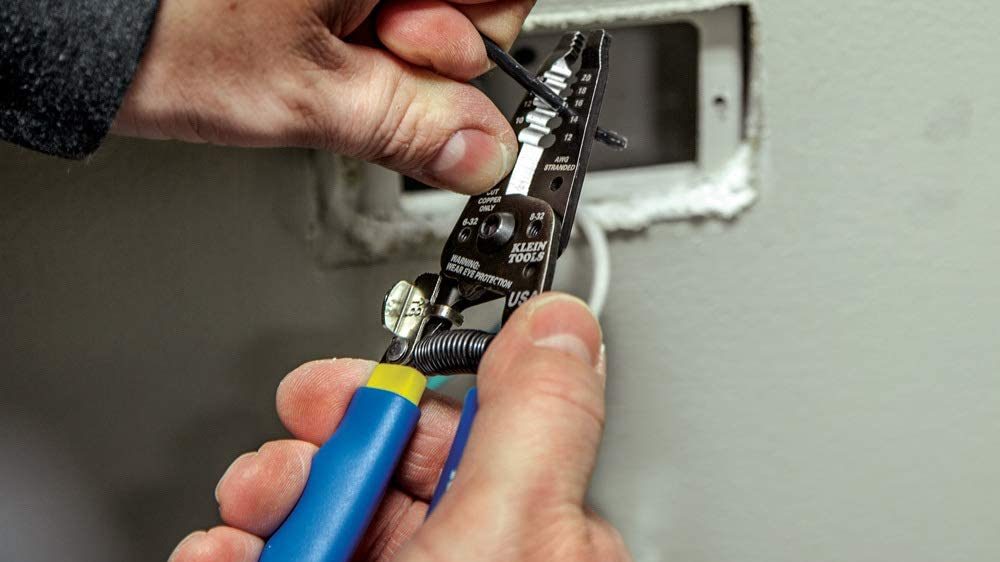 If you need a wire stripper just as much, if not more than just a basic cutter, then you should opt for a pair of Klein Tools 11055 Wire Cutter and Wire Stripper. These cutters are spring-loaded and complete with precision-ground stripping holes for easy stripping. They also feature holes for looping and bending wire, and a strong-gripping serrated nose for any type of bending, shaping and pulling of the wire. These shears from Klein are perfect for working with 10-18 AWG solid and 12-20 AWG stranded wire, as well as cleanly cutting any 6-32″ and 8-32″ screws, making them a great all-around choice for all your wiring needs. Despite their intense strength, they're also pretty comfortable, too, as the handles are made from high-quality TPE material and feature a built-in spring-loaded mechanism to minimize hand fatigue for long, repetitive jobs.
Klein Tools 11055 Wire Cutter and Wire Stripper, Stranded Wire Cutter, Solid Wire Cutter, Cuts…
List Price:
$27.28
Price:
$19.99
You Save:
$7.29 (27%)
Available from Amazon, BGR may receive a commission
Sturdy to hold

While all these tools are sturdy and durable in their own right, you're not likely to find something made of high-quality, tough material like these IRWIN VISE-GRIP Diagonal Cutting Pliers. These durable, long-lasting pliers are made with premium nickel-chromium steel construction, which will most certainly withstand the test of time (not to mention virtually any type of wire). Fortunately, it also features ProTouch grips that provide you with real comfort and prevent your hands from getting fatigued during a project. Circling back to their durability, these cutters are forged with an induction hardened cutting edge to stay sharper for longer. Plus, they meet or exceed any ANSI specifications, making them an ultra-high-quality (and did we mention durable?) option for any handyman, electrician, plumber, or contractor.
IRWIN VISE-GRIP Diagonal Cutting Pliers, 6-Inch (2078306)
List Price:
$18.33
Price:
$9.49
You Save:
$8.84 (48%)
Available from Amazon, BGR may receive a commission