If you purchase an independently reviewed product or service through a link on our website, we may receive an affiliate commission.
Back in the day, your workout goals may have been to look like Arnold Schwarzenegger. Nowadays, your workout goals can still be to look like Arnold Schwarzenegger, or you can have more realistic ones. Working out at your home can help you alleviate monthly gym payments and get you the body that you've been desiring, no matter how you want to look. Pumping iron and lifting weights is a great way to obtaining bigger muscles and a more ripped physique. In order to get to that level, you're going to need your own weight bench. A weight bench will allow you to do many different exercises and gives you a surface to lay against when you want to bench press. It's an area you can use to get in many different exercises in, no matter the amount of time you have. For those looking to be like Arnold (or any other famous weightlifter or jacked celebrity), we've highlighted five of the best weight benches out there. That way, your workout goals can turn into gains.
Best Adjustable Bench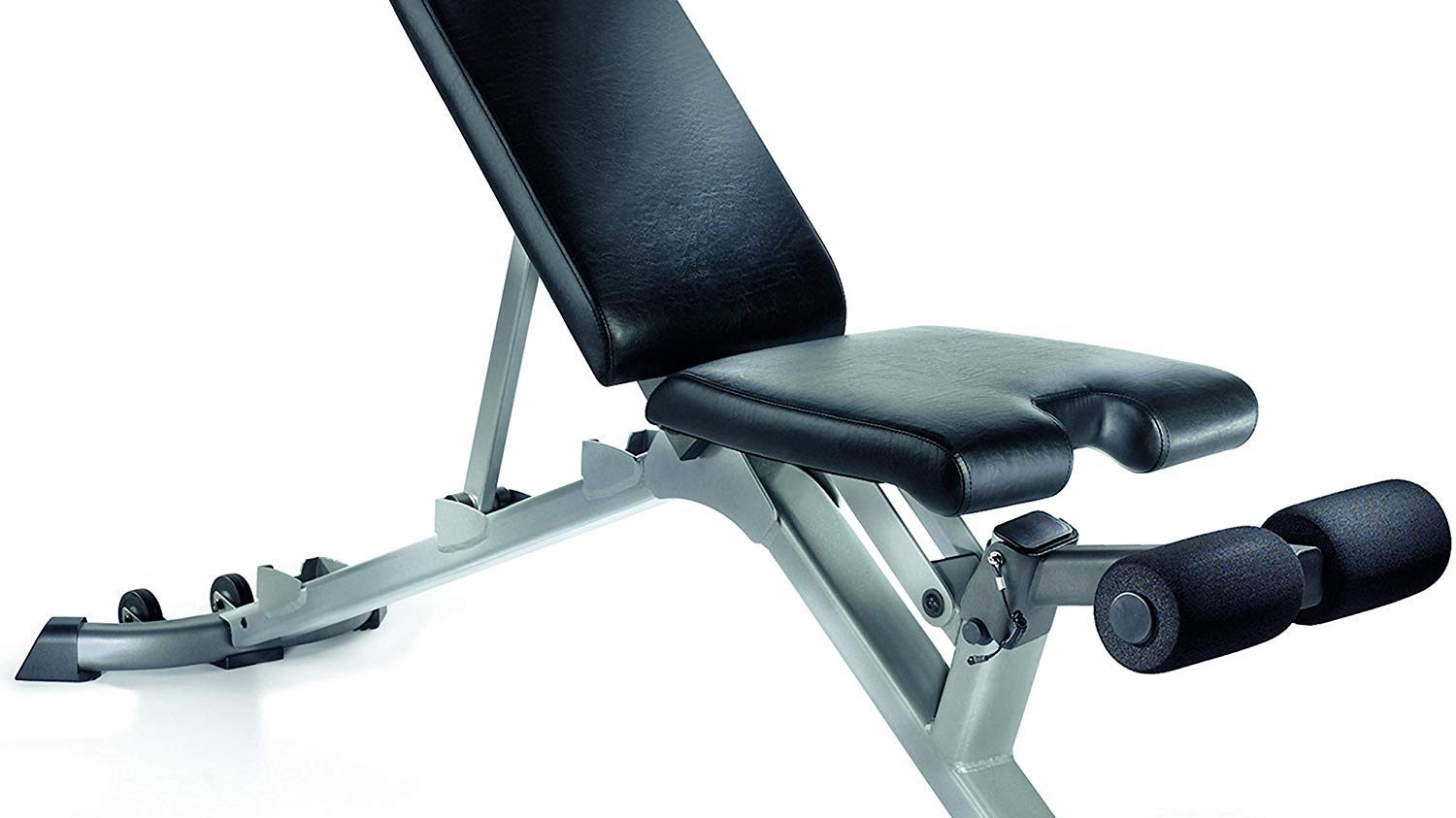 With name recognition in the at-home exercise community, Bowflex has a really fantastic bench with its SelectTech 3.1 Adjustable Bench. You can adjust this bench to four different positions: decline, flat, 45 degrees or 90 degrees. This gives you flexibility when it comes to your exercises and the muscles that you're targeting. To go along with the decline position, there is a removable leg hold down brace that gives additional support. The bench is constructed out of commercial grade, high-quality stainless steel, so it will last many years and sessions. This helps correct posture and stabilizes positioning, allowing you to work out safely. You can store this anywhere and there are wheels on the bottom that make it easy to move. It measures 56″ x 26″ x 20″.
Bowflex 3.1 Adjustable Bench (Discontinued)
Price:
$194.98
Available from Amazon, BGR may receive a commission
Sturdiest Weight Bench
Everyone who is looking to lift heavy weight should be cognizant of the weight limit of their bench. By choosing the Fitness Reality 1000 Super Max Weight Bench, that shouldn't be a problem. This bench can support up to 800 pounds, making it extremely heavy duty. It has an upgraded backrest and seat that's two inches wider than previous versions. The bench has a steel frame construction that's tubular and powder coated. You can move this between incline, flat, and decline positions and you can independently make backrest adjustments. You can fold this flat to store it more easily. It also has a leg hold down brace for different exercises and transportation wheels for moving.
SuperMax Adjustable Weight Bench for Incline Decline Workouts, 800 lbs Weight Capacity by Fitne…
List Price:
$149.00
Price:
$110.58
You Save:
$38.42 (26%)
Available from Amazon, BGR may receive a commission
Most Durable Weight Bench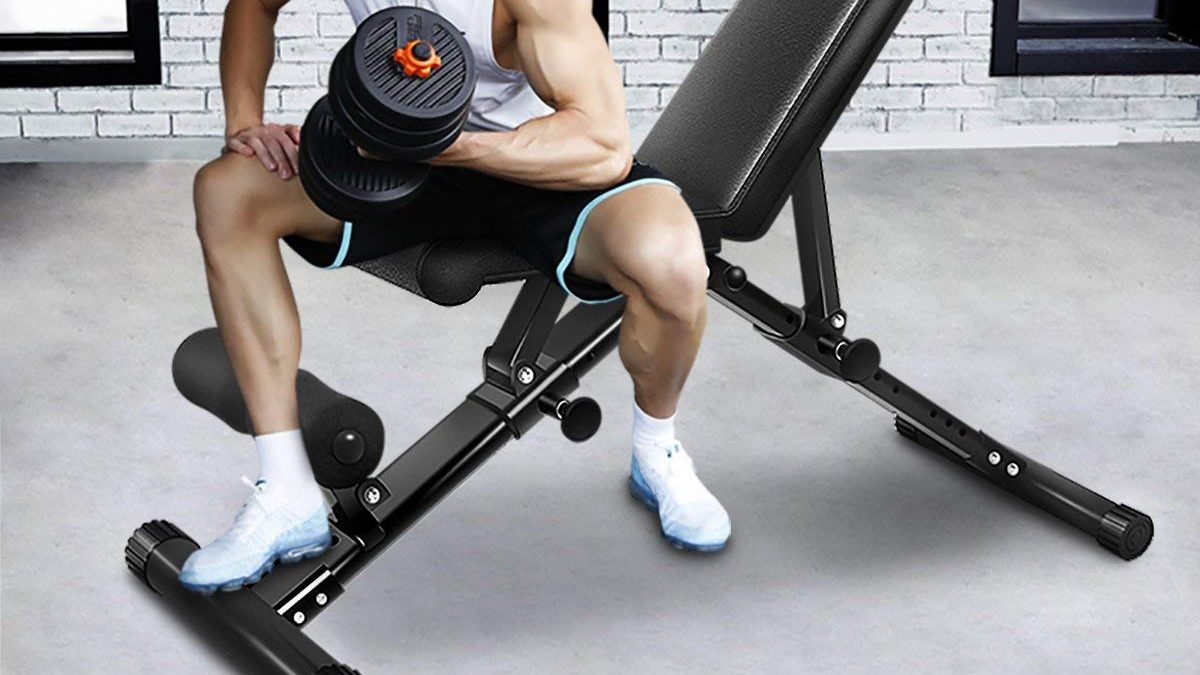 If you're looking for a weight bench that you'll be using for a long time, you should opt for the FLYBIRD Weight Bench. This was designed by a professional weightlifting coach so it's durable and will last a long time. It's made of commercial thickness steel and has passed thousands of weight tests to ensure safety. It can hold up to 620 pounds at a given time, as it's held with a triangular structure to be suitable for bench presses. There are three seat positions it can be set at and the backrest can be moved into seven different angles, giving you versatility with your workout exercises. All you'll need to do to change it is by moving the fast bolt to automatically lock it into place. The backrest measures 10.6″ and is made with a two-inch thick cushion. You can fold it up and put it under the table or bed. This has a one-year warranty on the frame and a 30-day warranty on the pads, so it makes sense for you to give it a try.
FLYBIRD Weight Bench, Adjustable Strength Training Bench for Full Body Workout with Fast Foldin…
List Price:
$239.99
Price:
$169.79
You Save:
$70.20 (29%)
Available from Amazon, BGR may receive a commission
Best Value Weight Bench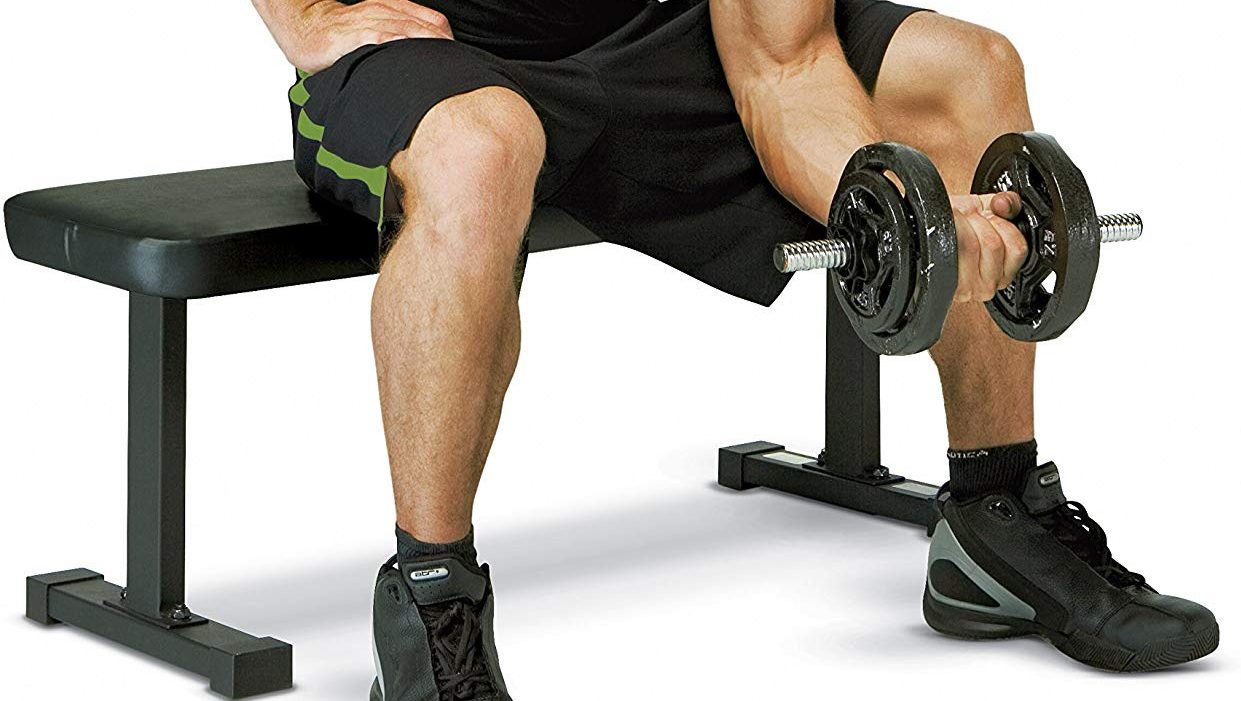 For a cost-effective option when it comes to weight benches, there's the Marcy Flat Utility 600 Lbs Capacity Weight Bench. This is a solid bang-for-your-buck choice and will help you get a good workout in. This versatile bench can support up to 600 pounds and is made with a heavy-duty steel tube frame, as well as a high-density foam and boxed upholstery. This provides maximum comfort and durability. This bench measures 41″ long, so it won't take up a ton of space in whatever room you put it in. This is a practical bench for your area and a long-lasting investment for your home gym. The bench is backed by a two-year manufacturer's warranty.
Marcy Flat Utility 600 lbs Capacity Weight Bench for Weight Training and Ab Exercises SB-315 ,…
List Price:
$119.99
Price:
$59.99
You Save:
$60.00 (50%)
Available from Amazon, BGR may receive a commission
Best Foldable Weight Bench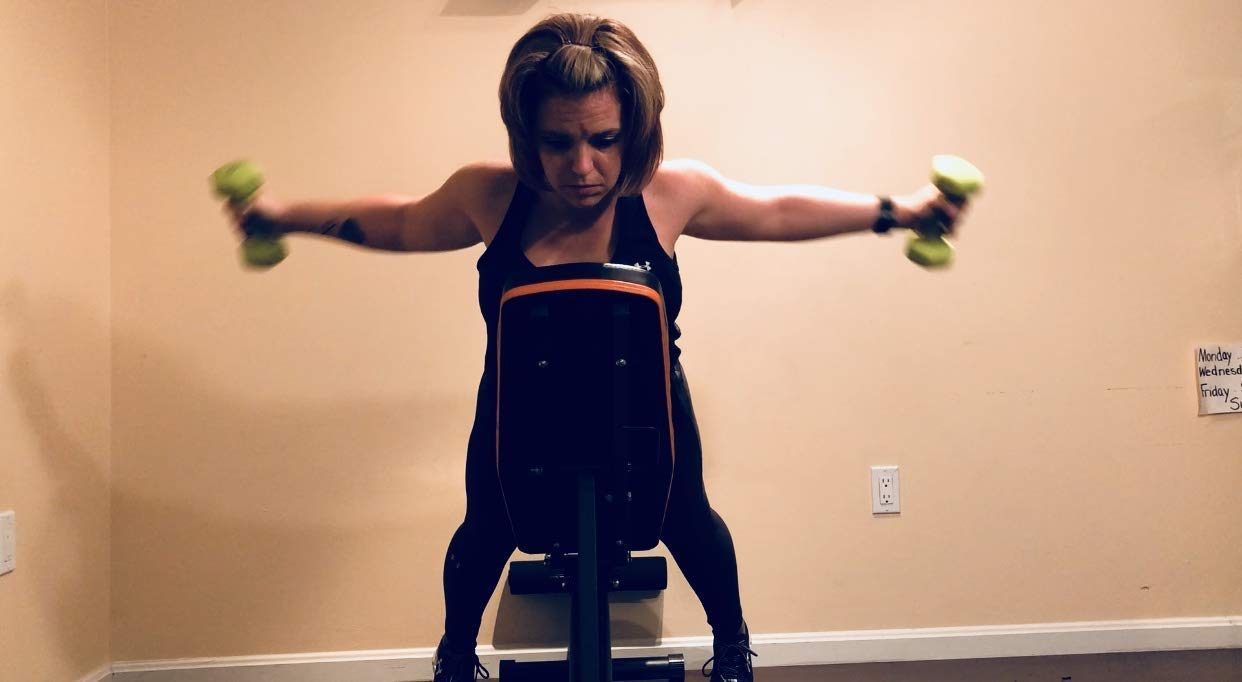 Storing a weight bench isn't the easiest thing, but when you have the GYMENIST Exercise Bench, it's a bit simpler. This is a great bench for when you're traveling and for your home. It can be adjusted for incline, decline, and for sitting flat, giving you options for positioning. You can fold it up to be 34″ x 17″ x 10″, allowing you to store it without much hassle. It comes with a free cushion for your back to support you while you're working. There's no assembly needed once you get this and the foot rests are padded for additional comfort.
GYMENIST Exercise Bench Adjustable Foldable Compact Workout Weight Bench Easy to Carry NO Assem…
List Price:
$119.99
Price:
$88.83
You Save:
$31.16 (26%)
Available from Amazon, BGR may receive a commission