If you purchase an independently reviewed product or service through a link on our website, we may receive an affiliate commission.
You head over to your local drug store one rainy day and pick up a cheap umbrella since you lost your old one. It works fine for a few months, and then one quick gust of wind completely ravages it. So what do you do? You head over to another local drug store and pick up another cheap umbrella. How many times are you going to do the same dance before you finally realize there's a better way? We've tested more than a dozen of the most popular umbrellas out there and selected the very best options available. After all, trudging around through stormy weather is aggravating enough without having to deal with a problematic umbrella.
You'll be pleased with this selection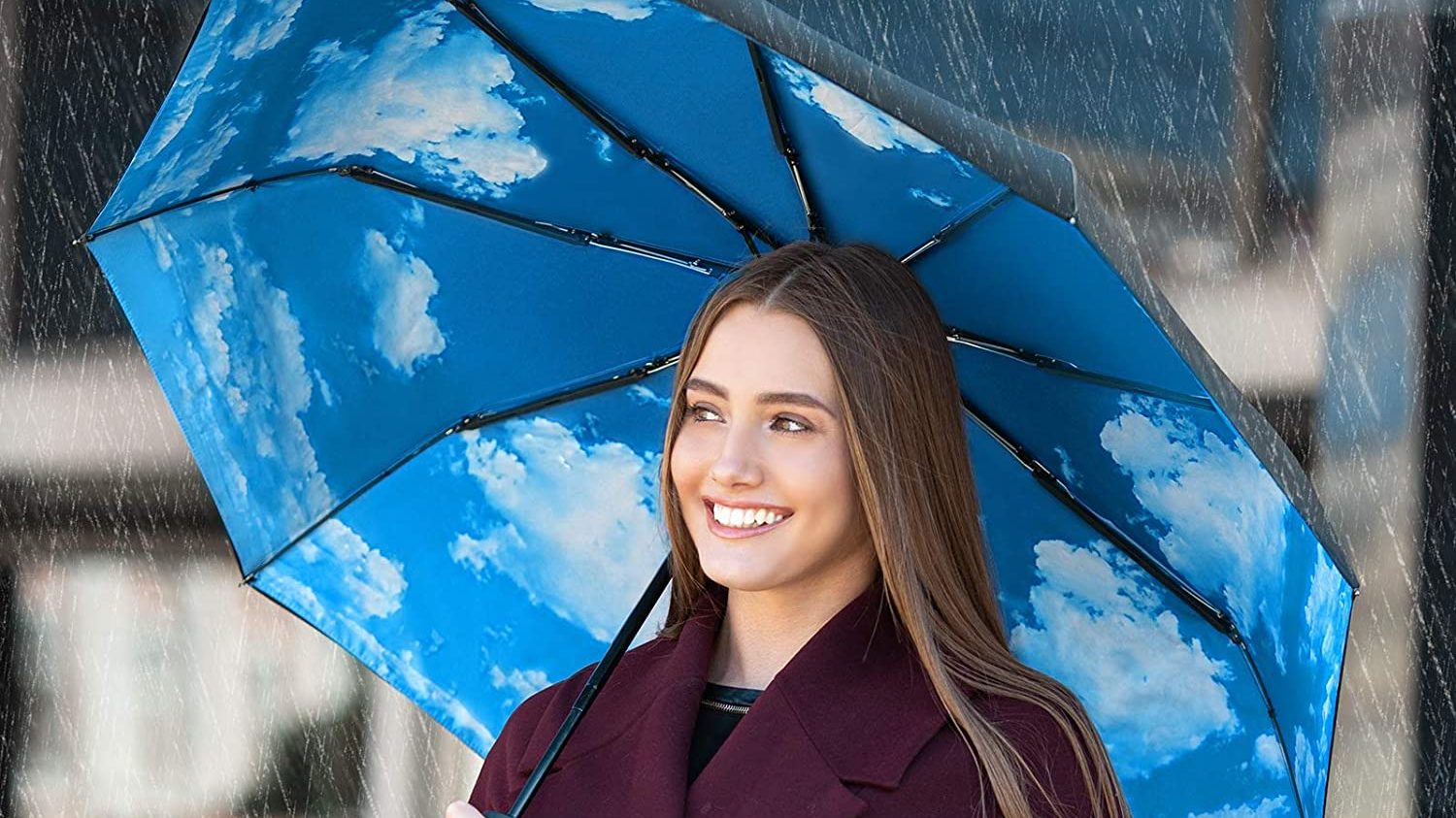 Our pick for the best overall umbrella you can buy is the Rain-Mate Compact Travel Umbrella. This is a compact but sturdy umbrella that is built to withstand inclimate weather. The nine fiberglass ribs ensure you the wind won't affect it. This is meant to survive strong gusts of wind. This is equipped with fail-safe flip technology, so it will invert the canopy rather than tear against a fierce wind gust. This features a tri-fold telescopic shaft that is collapsible to just 12″. Yet, the umbrella, when fully opened, covers 42″ in diameter. This is offered in seven different colors and it has a one button automatic open and close, so you don't have to struggle with putting it away.
Key Features:
Built to withstand fierce wind
Collapsible to just 12″
One button automatic open and close
Rain-Mate Compact Travel Umbrella - Pocket Portable Folding Windproof Mini Umbrella - Auto Open…
List Price:
$24.95
Price:
$21.95
You Save:
$3.00 (12%)
Available from Amazon, BGR may receive a commission
A travel umbrella for bad weather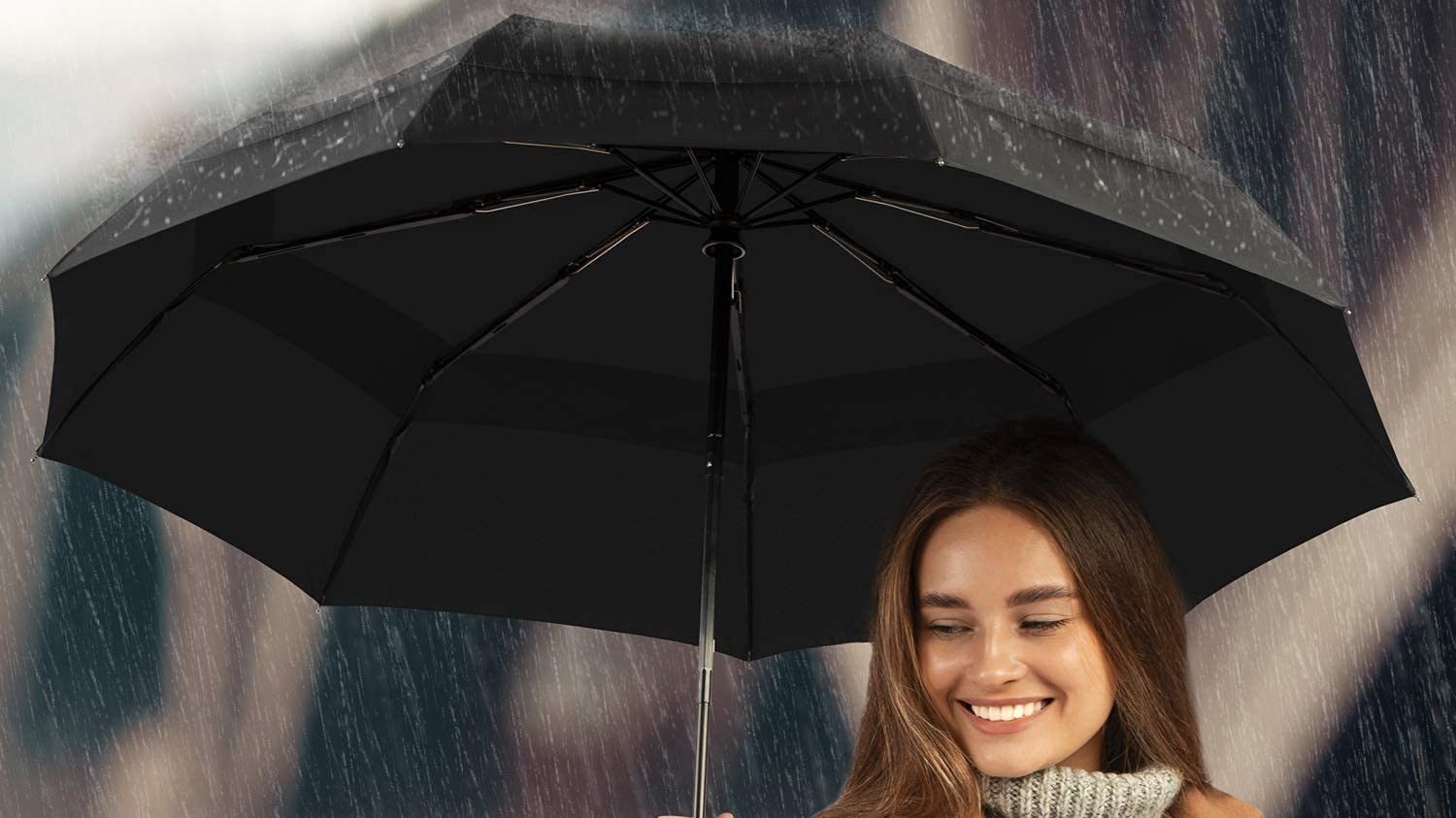 If you're looking for a compact travel umbrella that can be stowed anywhere any yet still provides great protection from the rain, the Repel Windproof Travel Umbrella with Teflon Coating is as good as it gets. This great umbrella is just 11.5 inches long when it's folded, so it can fit in any bag. It also has a Teflon-coated canopy as well as resin-reinforced fiberglass ribs that are built to last. It folds up easily and you'll be able to carry it without trouble. You'll love how confident using this umbrella makes you feel, even if you're staring down a storm.
Key Features:
Teflon-coated canopy
11.5″ long
Resin-reinforced fiberglass ribs
Repel Umbrella Windproof Travel Umbrella - Compact, Light, Automatic, Strong and Portable - Win…
List Price:
$29.95
Price:
$23.95
You Save:
$6.00 (20%)
Available from Amazon, BGR may receive a commission
Bring it with you on the links
Anyone in search of an oversized golf umbrella that's big enough to cover multiple people and durable enough to survive even the most serious storms will find that the G4Free Automatic Open Golf Umbrella fits the bill. The sleek, all-black design and comfortable EVA grip makes it perfect for a metropolitan city or a golf course. This features a sturdy frame and an automatic open and close function that makes using it so simple. The double-canopy design and fiberglass frame ensures that your umbrella is virtually windproof. The canopy is made from 210T pongee fabric and the silk derived material is lightweight. This is water-resistant with SPF 50+ protection. You can choose the size you want, as it comes in three options.
Key Features:
Double-canopy design and fiberglass frame
Comfortable EVA grip
Made from 210T pongee fabric
G4Free 62 Inch Automatic Open Golf Umbrella Extra Large Oversize Double Canopy Vented Windproof…
Price:
$25.99
Available from Amazon, BGR may receive a commission
Don't struggle holding this umbrella in bad weather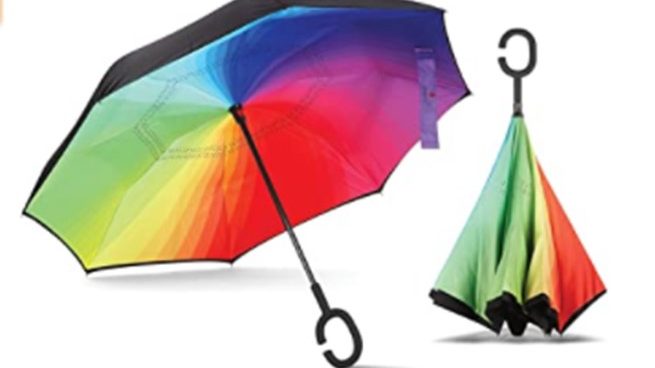 Thanks to the special handle, the Sharpty Inverted, Windproof, Reverse Umbrella for Women gets the job done. This has a carbon fiber frame and a canopy that looks remarkable. This collects rain on the inside, so it won't fall down around you. It is sturdy, corrosion-resistant, and features a double layer of canopy. The real gem of this umbrella is the ergonomic, C-shaped handle that allows you to slide it over your forearm, freeing up your hands for a number of tasks. The inverted design lets you close it more easily when you're entering a premises, so as to not bring all the rain indoors.
Key Features:
Corrosion-resistant
Ergonomic, C-shaped handle
Inverted design
Sharpty Inverted Umbrella, Umbrella Windproof, Reverse Umbrella, Umbrellas for Women with UV Pr…
Price:
$21.99
Available from Amazon, BGR may receive a commission
Enjoy the surroundings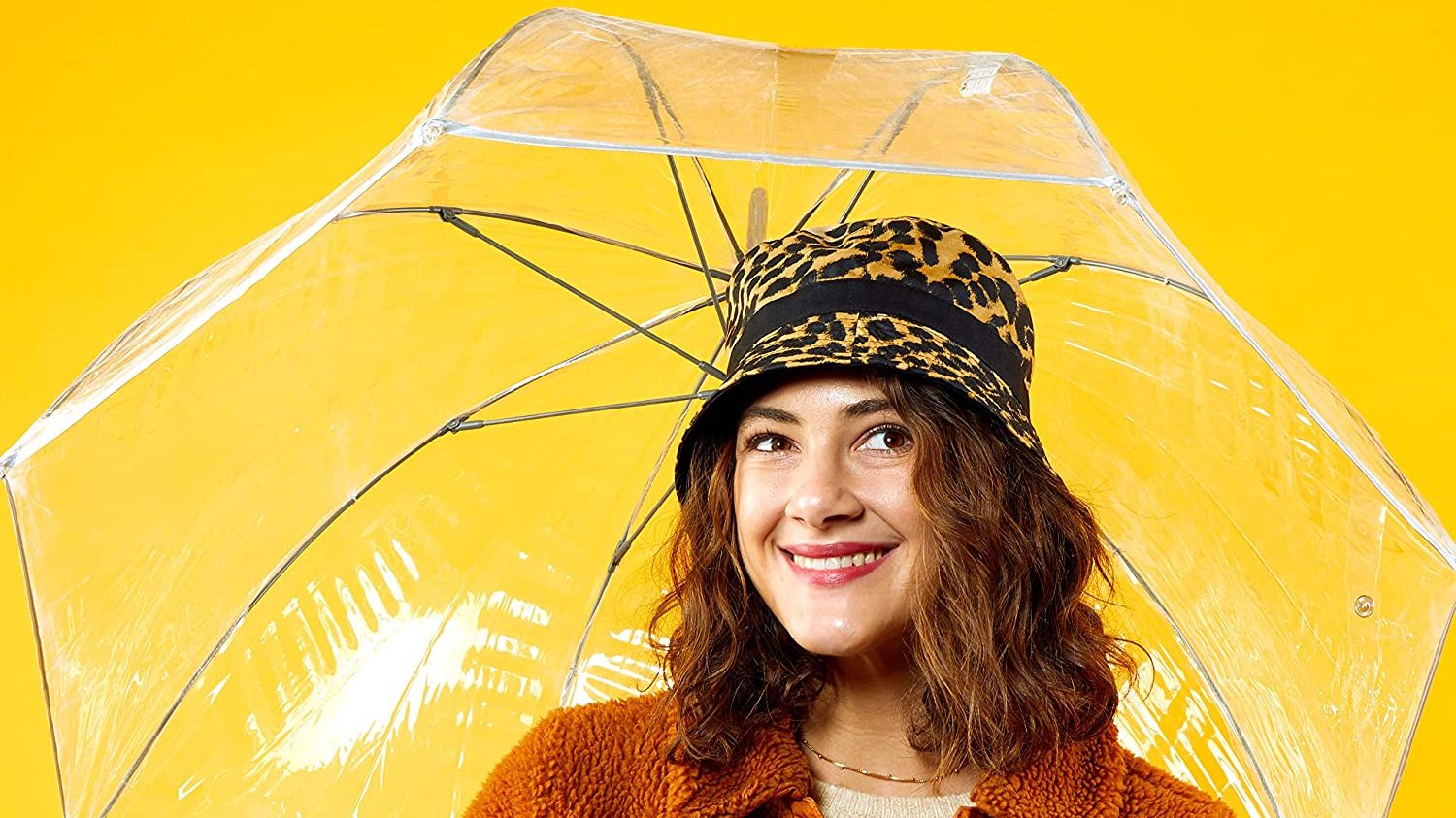 The totes Women's Clear Bubble Umbrella is extremely stylish. The bubble style provides maximum coverage and the 51″ canopy protects your hair and clothes. It is made with a steel shaft and a classic handle design. The distinct totes is the perfect rain accessory and looks great in photos, because it is clear. You should leave it open to dry and you can wipe it down as well. It won't invert when you're faced with wind.
Key Features:
Made with a steel shaft
Clear bubble style
51″ canopy
totes Women's Clear Bubble Umbrella
List Price:
$28.00
Price:
$21.75
You Save:
$6.25 (22%)
Available from Amazon, BGR may receive a commission
For more of our product buying guides, visit our Deals hub!
---
Follow @BGRDeals on Twitter to keep up with the latest and greatest deals we find around the web. Prices subject to change without notice and any coupons mentioned above may be available in limited supply.