If you purchase an independently reviewed product or service through a link on our website, we may receive an affiliate commission.
There's no getting around it: everybody uses the toilet. While you may have been told differently at a young age, it's just a part of human nature and existence. If you've ever had to do your business in a toilet that was not the least bit sanitary, you've surely appreciated the next clean toilet that you used. Never have people feel that way about your home by using toilet bowl cleaner. This will help you get rid of hard water stains and anything that may be caked on to the inside of your toilet bowl. Along with a toilet brush, you'll be able to keep your toilet bowl clean and sanitary anytime someone may need to use it. If you've ever had a horror story when it comes to using a disgusting toilet, we've got you covered to make sure that doesn't happen again. Reach for any of the five toilet bowl cleaners we've highlighted and take solace in your clean sanctuary.
Stamp one on for cleanliness
Looking like a sticky stamp on the inside of your bowl, the Scrubbing Bubbles Fresh Gel Toilet Bowl Cleaning Stamps help prevent limescale and toilet rings. Each tube comes with the amount for eight stamps, that you can leave near the top of the inside of your bowl. Every time you flush, this will freshen and clean your bowl. This comes with a lavender fragrance that is sure to please anyone who uses the bathroom. The dispenser stamps toilet cleaning gel inside of a toilet bowl that is easy to administer. It discretely adheres just below the rim. The toilet cleaning gel stamp continually freshens with every flush for up to 12 days. The tube and applicator is easy to use and has a removable cap that will keep the remaining refills fresh before you use them. You'll be covered for about three months.
Scrubbing Bubbles Fresh Gel Toilet Bowl Cleaning Stamps, Gel Cleaner, Helps Prevent Limescale a…
Price:
$3.97
Available from Amazon, BGR may receive a commission
Keep money in your wallet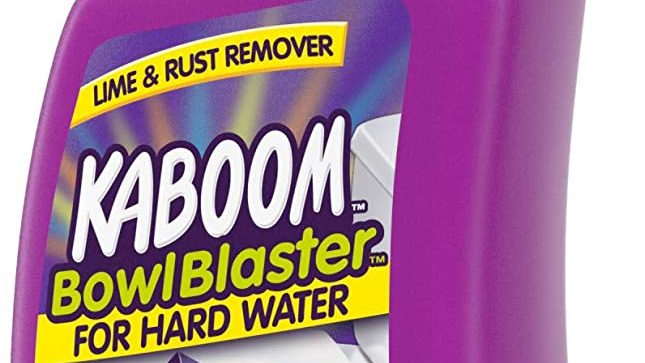 When you're looking for a cost-effective option when it comes to cleaning your toilet, check out the Kaboom BowlBlaster Toilet Bowl Cleaner Gel. This comes in a bottle of 24 ounces, so you'll be covered for quite some time. This goes in purple and turns green when it's all clean. As it cleans, it changes color, so you know it's working. It takes the guesswork out of how well your cleaner is doing, because you can see the color changing and you can see the results. It blasts out hard water stains and it removes any lime and rust from the inside of your bowl.
Price:
Available from Amazon, BGR may receive a commission
For the eco-friendly option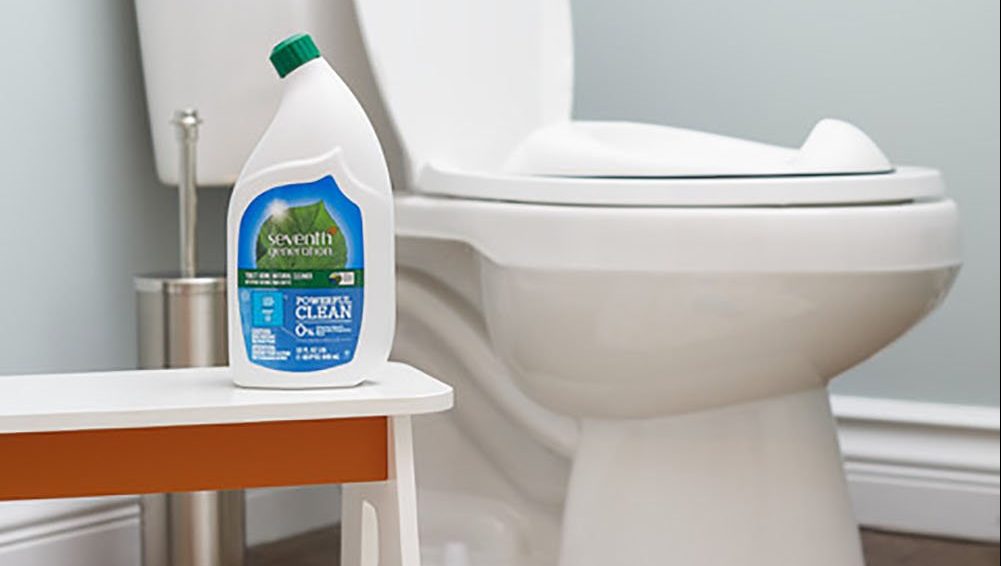 For a more natural solution to hard water stains, check out Seventh Generation Emerald Cypress and Fir Scent Toilet Bowl Cleaner. This comes in a pack of eight 32-ounce bottles, giving you plenty to stockpile. This has a plant-based formula that tackles stubborn stains in a flash. It contains no chlorine, synthetic fragrances, dyes or ammonia, so it's safer to use in your home. The biodegradable formula is septic-safe and a 97% USDA-certified Biobased Product. This doesn't produce harsh fumes, is tough on stains, and you can squirt it under the toilet bowl rim. This is certified cruelty-free.
Seventh Generation Toilet Bowl Cleaner, Emerald Cypress and Fir Scent, 32 oz, Pack of 8 (Packag…
Price:
$31.76 ($0.12 / Ounce)
Available from Amazon, BGR may receive a commission
Cover more with a different shaped head
The Clorox ToiletWand has six disinfecting toilet wand refill heads that mean you don't have to use a liquid cleaner. This is a toilet cleaning system that comes with a caddy, wand, six disposable refills plus three bonus refills that are guaranteed to kill 99.9% of bacteria. The sponges were disposable, so you can scrub your toilet bowl with them and then pop them off and replace them. It is pre-loaded with Clorox cleaner, which eliminate germs to make your toilet bowl feel like new. You don't have to store dirty, germ-riddled brushes right next to your toilet any longer. The scrubs are hexagon-shaped, making it easier to get to the crevices of the bowl.
Clorox ToiletWand Disposable Toilet Cleaning System - ToiletWand, Storage Caddy and 6 Disinfect…
List Price:
$11.64
Price:
$9.38
You Save:
$2.26 (19%)
Available from Amazon, BGR may receive a commission
Shoot the cleaner directly where you need it
Easy to use, the Green Works Toilet Bowl Cleaner has an angled nozzle for pouring. You'll get four bottles with 24 ounces each and this is a naturally derived toilet bowl cleaner. This thick gel coats the toilet bowl and leaves it clean and smelling fresh. This removes rust, mineral deposits, and hard water stains. This doesn't have harsh chemicals and won't leave residue. It is safe on septic systems.
Price:
Available from Amazon, BGR may receive a commission