If you purchase an independently reviewed product or service through a link on our website, we may receive an affiliate commission.
Technology is there to make your life simpler. There are ways to enhance the way your home is set up and use technology to your advantage. You can add in expensive gadgets, like smart speakers and voice-enabled televisions that are sure to make your home more exciting and easier to control. But there are other ways that won't cost you quite so much. One way is by setting up timer switches for your wall switches. You can schedule how long lights and fans stay on for rooms such as garages and bathrooms. These switches are easy to install and save energy in the long run. How many times have you heard your dad or a friend's dad that gets mad if you leave lights on when nobody is in the room? With a timer switch, that's never the case again. We've picked out some of our favorites and written about them below to help you make your home more accessible. Let's take a look.
Install something that gives you options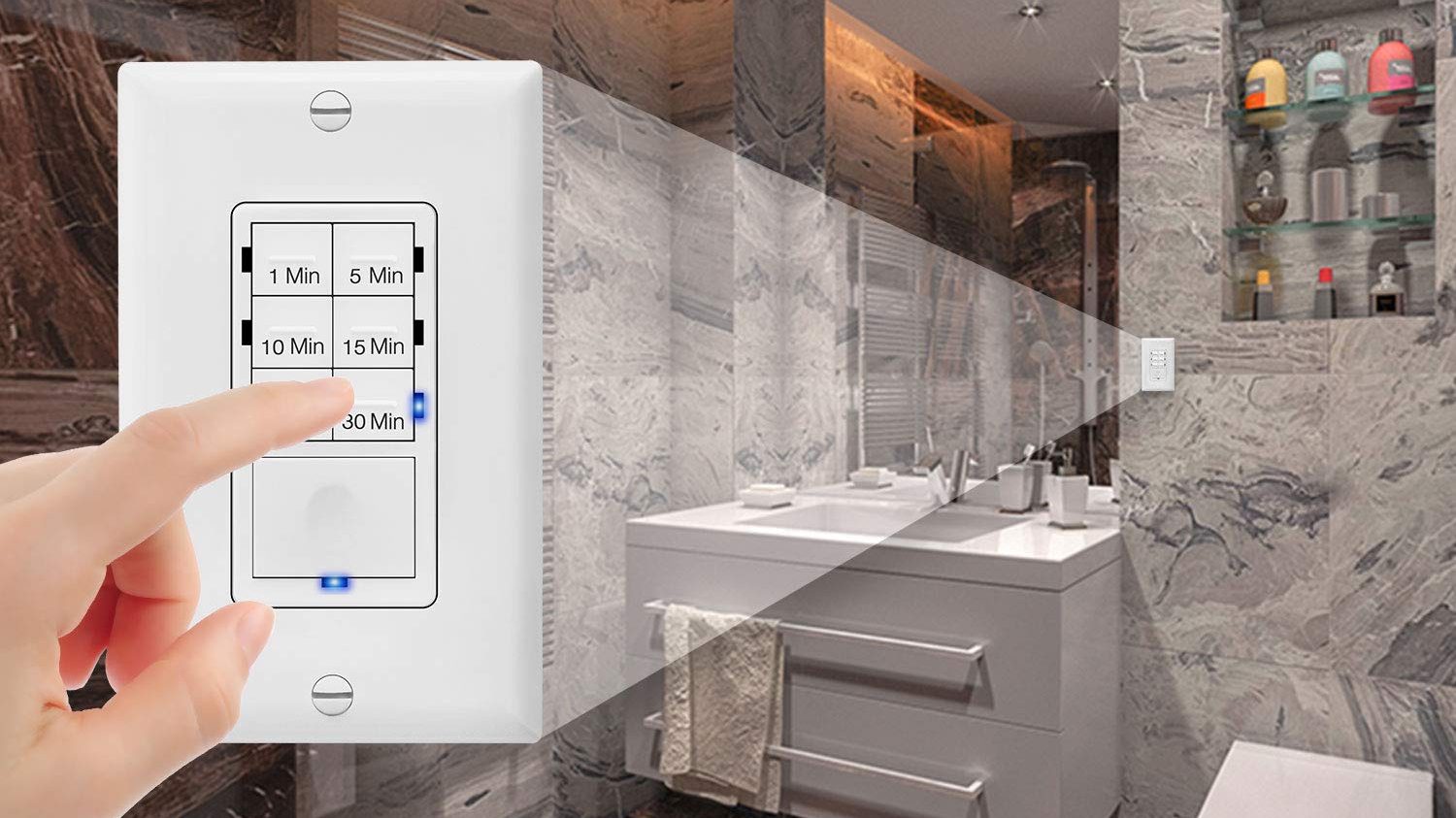 Working with all types of lights, the ENERLITES Countdown Timer Switch is a great addition in practically any room. This has six pre-set options, which is more than most timer switches. You can set it for one minute, five minutes, 10 minutes, 15 minutes, 20 minutes, or 30 minutes. You can simply push the button and have it set. You can automate the shut off operations including LEDs, CFLs, fans, and heaters. Don't worry if you have the light off, as there is a blue LED light that stays on, so you can easily locate the switch. Replace the standard light switch or any spring loaded timer with this switch. You can choose between white or ivory and a neutral wire is required for this to work properly. This isn't recommended for use in bedrooms.
ENERLITES Countdown Timer Switch for bathroom fans and household lights, 1-5-10-15-20-30 Min Se…
Price:
$20.99
Available from Amazon, BGR may receive a commission
Setting it for an hour is easy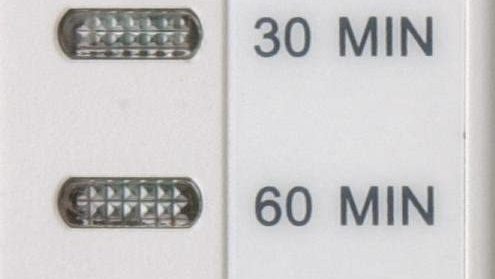 If you want the ability to extend your time to longer than 30 minutes, you can choose the Woods 59008 In-Wall 60-Minute Digital Countdown Timer. This is an energy saver, as it makes sure that energy isn't wasted. This is an enhanced safety feature for around the house or office. This can be set for 10 minutes, 20 minutes, 30 minutes, or 60 minutes. It's great for overhead lighting, ceiling fans, porch lighting, attic or basement lighting, kettle, cellphone chargers, or any other outlets controlled by a switch. It is set for a one-touch convenience and is compatible with CFL, LED, or incandescent lighting. This fits any single or multi-gang decorator.
Woods 59008 in-Wall 60-Minute Digital Countdown Timer, White
List Price:
$15.97
Price:
$14.49
You Save:
$1.48 (9%)
Available from Amazon, BGR may receive a commission
Add a stylish touch to your home
Offering you many options when it comes to trying to match your home, the Lutron Maestro Countdown Timer for Fans Or Halogen and Incandescent Bulbs controls up to 600 Watts. You can use this with exhaust fans to reduce moisture, mold, and mildew in bathrooms. There are eight different colors you can choose from: white, black, greenbriar, ivory, light almond, sienna, snow, and stone. This is meant to be used with halogen and incandescent bulbs only and it can control up to a 3 Amp fan. You tap it once to start the switch and then adjust the timer to set how long you want it to stay on for.
Lutron Maestro Countdown Timer for Fans or Halogen and Incandescent Bulbs, Single-Pole, MA-T51-…
Price:
$61.38
Available from Amazon, BGR may receive a commission
Easily track your time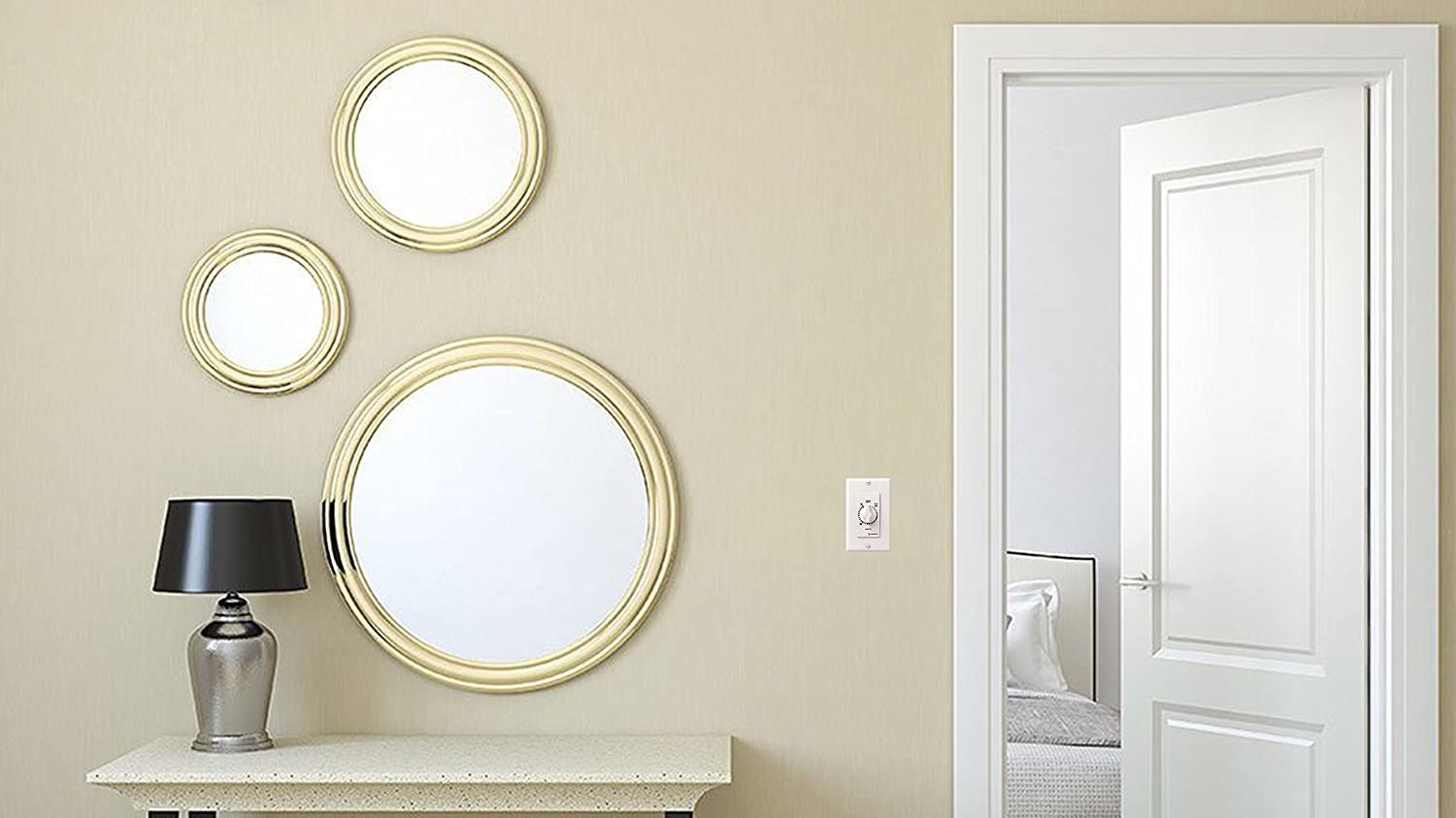 Cranking the Intermatic FD30MWC 30-Minute Countdown Wall Timer for Fans and Lights will get you the timing you want. This is a spring-loaded mechanical countdown timer switch that requires no electricity to operate. It automatically limits the operating time to a maximum of 30 minutes, so it won't just stay on forever. This is compatible with incandescent, fluorescent, CFL, and LED bulbs. A neutral connection is not needed when you're setting up the timer and it can replace any normal light switch.
Intermatic FD30MWC 30-Minute Countdown Wall Timer for Fans and Lights, White
List Price:
$43.58
Price:
$24.75
You Save:
$18.83 (43%)
Available from Amazon, BGR may receive a commission
Get more than one for your home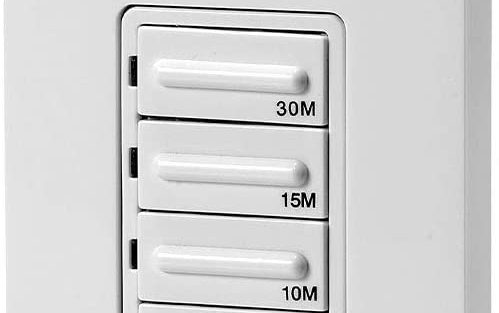 You can choose through many packs of the Leviton LTB30-1LZ Decora 1800W Timer Switches. There are options for packs of one, two, four, six, eight or 10 and they all come with wallplates that look better for your walls. You can also choose between timer settings as well, but we chose the preset timers for 5, 10, 15, and 30 minutes. There is an option for up to 12 hours if you need one that long. You can just press the button to select it and if you press and hold it, it overrides it. This features a screw-less sub plate.
Leviton LTB30-1LZ Decora 1800W Incandescent/20A Resistive-Inductive 1HP Preset 5-10-15-30 Minut…
List Price:
$85.60
Price:
$77.70 ($38.85 / Count)
You Save:
$7.90 (9%)
Available from Amazon, BGR may receive a commission