If you purchase an independently reviewed product or service through a link on our website, we may receive an affiliate commission.
Stop eyeballing it when putting up your pictures or paintings. Be precise and make sure your family portrait isn't hanging crooked by using a tape measure. Extending and retracting so you can measure lengths of rooms, an area for a couch, or just about anything else, a tape measure is a great gift for college students and new homeowners alike. Anyone who has ever tried to mount a TV knows how important it is to measure everything beforehand. With any of these measuring tapes, decorate the walls of your home with ease.
Use both sides of this best tape measure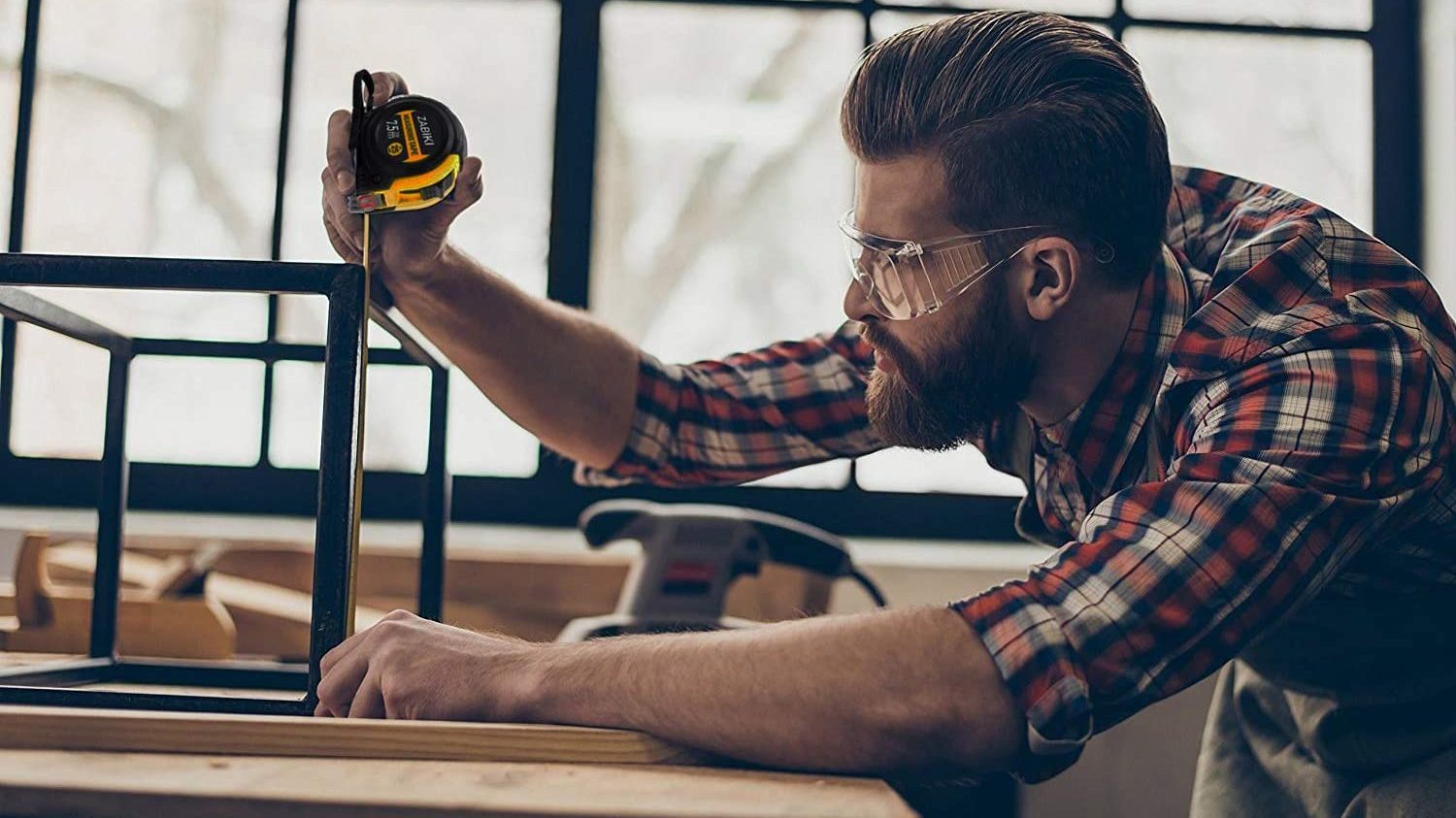 With rulers on both sides, the Zabiki Measuring Tape Measure will show you exactly how long something is when it's being used. The back shows down to an eighth of an inch and it shows inch and metric measurements, giving you precision every time. The casing is made out of a top-grade rubber that will absorb any shock, so if you happen to drop it, it'll be fine. It's perfect for working alone as the ruler end has a magnetic tip, allowing you to stick it to a metal surface to keep it in place. Measuring out 25 feet, it stands sturdy up to eight feet and the tape is flexible, allowing you ultimate freedom to use it how you like.
Key Features:
Casing is made of top-grade rubber
Measures out 25 feet
End has a magnetic tip
Zabiki Measuring Tape Measure, 25 Ft Decimal Retractable Dual Side Ruler with Metric and Inches…
Price:
$12.98
Available from Amazon, BGR may receive a commission
Show where you've been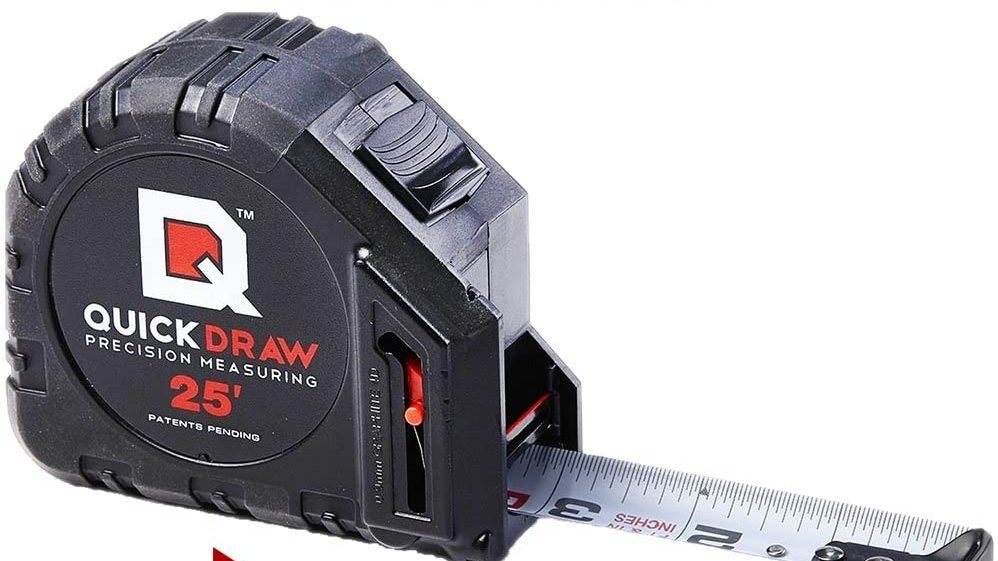 QuickDraw DIY Self-Marking Tape Measure has a built-in graphite dispensing wheel at the bottom of the end of the tape measure, allowing you to accurately mark where you've measured. You don't have to try and hold the measure while grabbing a pencil and marking a wall. It extends to 25 feet and remains sturdy up to nine feet. The tape shows measurements up to a sixteenth of an inch, giving you exact dimensions. It has a nylon coating and the slide button gives you a fast recoil each time.
Key Features:
Built-in graphite dispensing wheel
Great for working alone
Measurements up to sixteenth of an inch
QUICKDRAW DIY Self Marking 25' Foot Tape Measure - 1st Measuring Tape with a Built in Pencil -…
Price:
Available from Amazon, BGR may receive a commission
The best tape measure for instant readings

The eTape16 Digital Electronic Tape Measure shows you your exact measurement on a display on the top of the measure, giving you the knowledge without having to struggle to guess exactly where on the ruler the mark is. It is made with polycarbonate plastic that can withstand weather and heavy use. It has a built-in US/metric conversion and lets you re-zero if you get a bad reading. It gives you inside and outside measurements and has three memory settings, allowing you to hold one short-term reading and two long-term readings. The eTape16 has a center line measurement, giving you a straight line each time.
Key Features:
Lets you re-zero after a bad reading
Made with polycarbonate plastic
Gives you inside and outside measurements
eTape16 Digital Electronic Tape Measure – For Accurate Measuring – Time-Saving Construction…
Price:
$32.99
Available from Amazon, BGR may receive a commission
Bring it back to you gently
Rather than letting go and having the tape measure smack back to your hand, wind it back more gently with the DEWALT Tape Measure. This measures 100 feet and has a 5/1 gear ratio of the retractable tape for a five times faster blade rewind. You can retract it as fast as you want or as slowly as you want. The spring-loaded carabiner attachment helps for easier transportation and the rust-resistant coating prolongs the blade's life. There is even a dust removal window to empty out particles from inside the tool. The crank arm is made from stainless steel that is built to last. Store it on your belt, thanks to the belt clip.
Key Features:
Crank arm is made from stainless steel
Measures 100 feet
Retract it as rapidly as you want
DEWALT Tape Measure, Closed Case, 100-Foot (DWHT34036L) , Yellow
Price:
$20.97
Available from Amazon, BGR may receive a commission
Get the job done right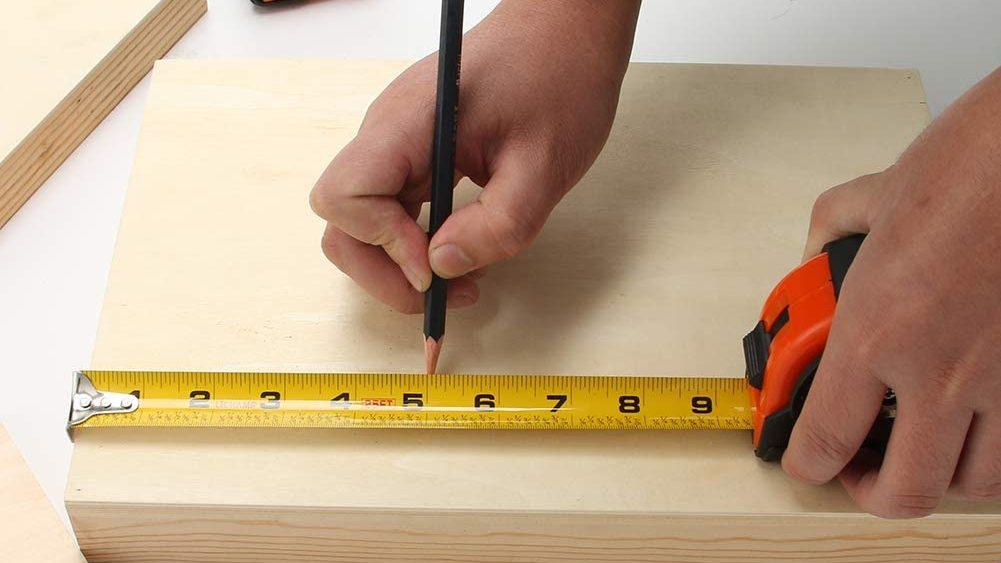 If you're heading to a job site or you just want to make sure you're never without one for your home, garage, workshop, and more, there's the LICHAMP Tape Measure 25 ft 6 Pack. You'll get tape measures that are 25′ in length and 1″ wide. This bulk set is great for commercial wholesale members. The durable blade coating and three point riveted end hook improves the product's life. The numbers are easy to read as the font is black against a yellow tape. It is an ergonomically designed case with simple but marked size guides.
Key Features:
Durable blade coating
Three point riveted end hook
Ergonomically designed case
LICHAMP Tape Measure 25 ft, 6 Pack Bulk Easy Read Measuring Tape Retractable with Fractions 1/8…
List Price:
$35.99
Price:
$29.99
You Save:
$6.00 (17%)
Available from Amazon, BGR may receive a commission
For more of our product buying guides, visit our Deals hub!
---
Follow @BGRDeals on Twitter to keep up with the latest and greatest deals we find around the web. Prices subject to change without notice and any coupons mentioned above may be available in limited supply.