No matter how old you are, there is still time to learn how to swim. Whether you're 7 or 97, you can still get in the water and learn how to kick your legs. When you're being taught how to swim, there are certain pieces of equipment that are often used to help along the learning process. One of them is pool swimmies or floaties that you can use to put around your arms to keep you afloat while you're practicing paddling. A pool noodle can keep you above water as well. A swimming kickboard can teach you how to keep up with leg strokes and propel yourself forward. It is also a terrific item to consider if you are rehabbing an injury and want to use the resistance of the water to do so. There are a lot of uses for a kickboard and we've highlighted five of the best of them for you. Let's take a look at our picks.
Learn how to swim as an adult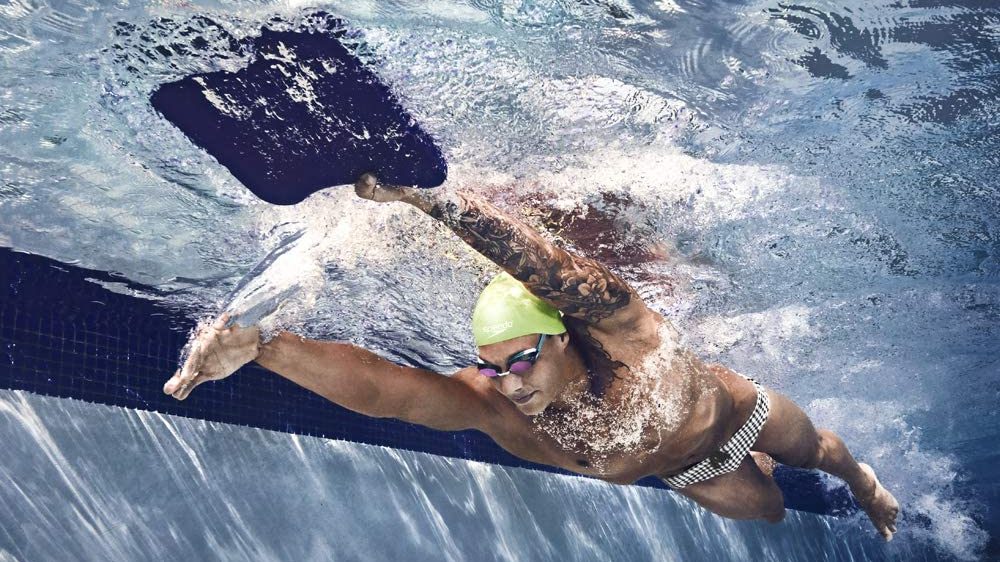 Work on your swimming technique with the Speedo Unisex Adult Swim Training Kickboard. This is made from textured EVA foam that creates a surface that isn't extremely slick that you'll be able to hold onto while you're in the water. There are side finger scallops that promote proper hand positioning to help you learn. There are underside finger grooves as well that allow you to hold it while you're underwater. This will help improve your kicking technique and is ideal for all ages of swimmers. The adult kickboard is 19.1″ x 11.9″ and it is an inch thick. You can also use this as a water resistance tool for water vertical exercises. While it is very sturdy, it is not a flotation device.
Key Features:
Textured EVA foam that is non-slick
Side finger scallops to promote proper hand positioning
Underside finger grooves
One size that will fit all
There are 12 different colors for you to choose from when you pick the VIAHART Swimming Kickboard. This measures 17.5″ x 13″ x 1″ and is made from phthalate- and formaldehyde-free EVA foam. You can pick from black, blue, brown, burgundy, green, grey, orange, pink, purple, red, white, and yellow. It is lightweight but durable that is great for kicking drills. The weight is approximately 0.4 pounds. There are two handles in the top area that allow you to grip while you're kicking.
Key Features:
Choose from 12 colors
Made from phthalate- and formaldehyde-free EVA foam
Weighs approximately 0.4 pounds
Get more than one use out of it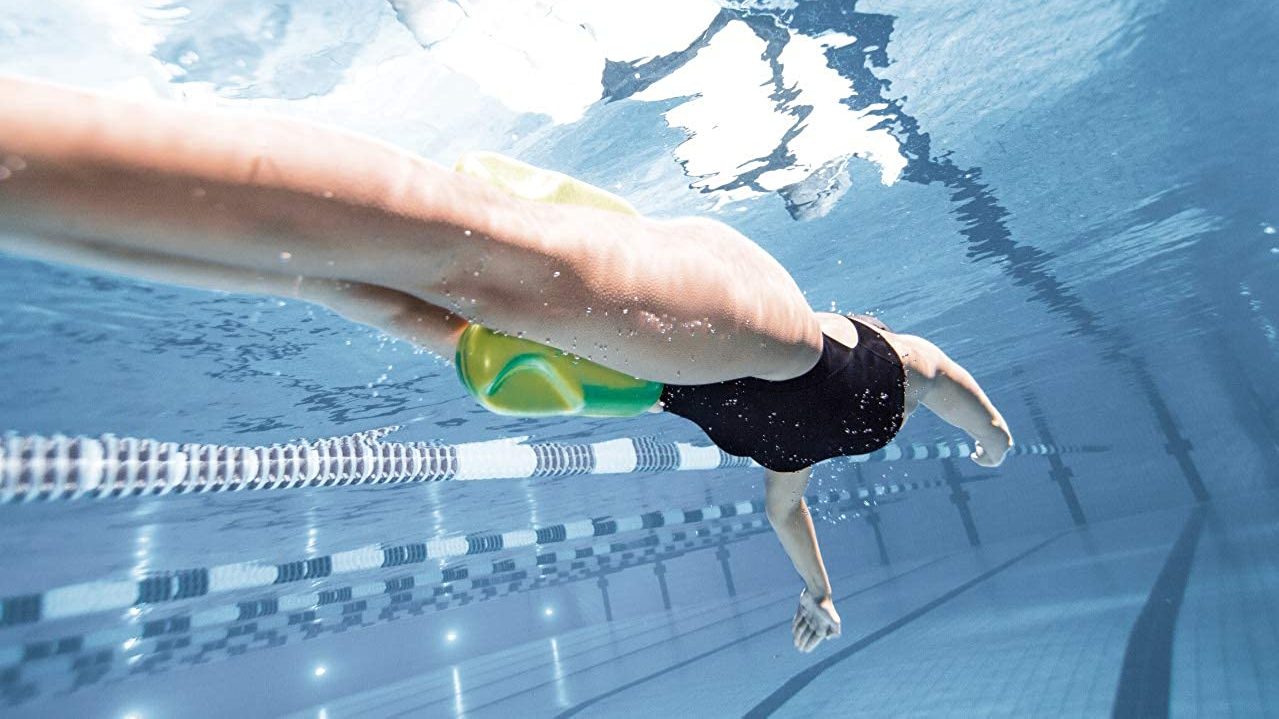 Provide yourself with a ton of flexibility when you're using the arena Pull Kick. This will be either a kickboard or pull buoy for you while you're in the water. This is perfect for all ages and all swimming levels, as you can train with this if you're a professional swimmer or use it to learn how to swim. It is lightweight and compact with molded hand grips plus a leg channel to wrap around. Pick between acid lime, black, pink, or yellow to fit your preference.
Key Features:
Kickboard or pull buoy
Molded hand grips and leg channel
Perfect for all ages and swimming levels
Have more length to grab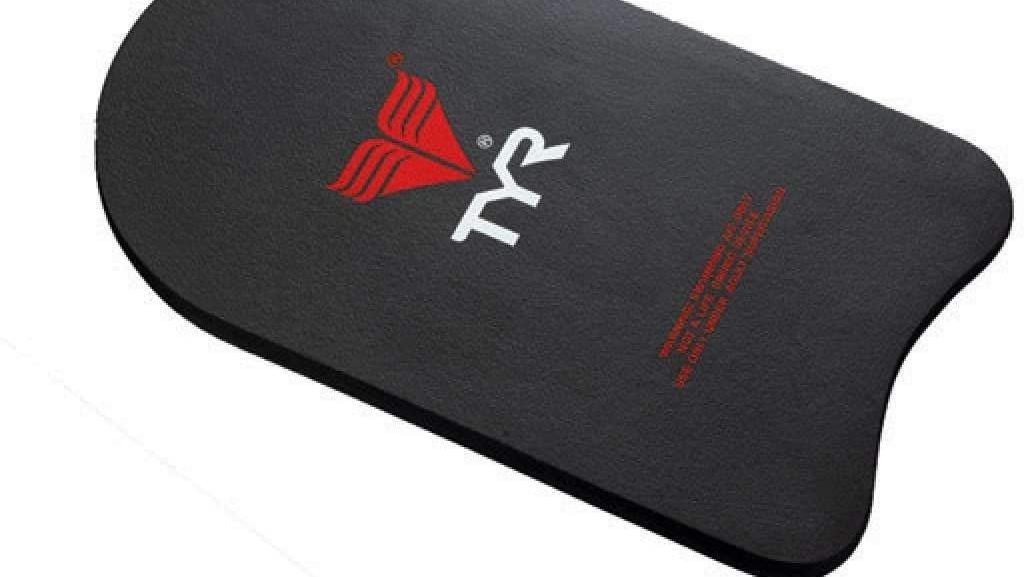 With a long side to use, the TYR Kickboard is great for all ages. It is made from EVA foam that is easy to wade through the water. It is made using high quality materials and they are tested to give you the edge in all water activities. This measures 20″ x 11.5″ to give you plenty to grab. It is built to last and made to be durable. This will help you immobilize your arms and isolate your legs, allowing your body to work harder as you're powering through the water.
Key Features:
Measures 20″ x 11.5″
Helps immobilize your arms and isolate your legs
Made from high quality EVA foam
Your kids will love this
A fun design that is sure to please is what Melissa & Doug Sunny Patch Spark Shark Kickboard offers. This is a Styrofoam board with a colored polyester casing that will help children learn how to swim. The colorfast fabric withstands both chlorine and sun exposure, so you can use this indoors or outdoors. The Spark Shark design adds a bit of whimsy to your child's swimming lessons. This will help develop motor skills in the pool and it measures 17.7″ x 13″ x 1.5″.
Key Features:
Spark Shark design
Styrofoam board with a colored polyester casing
Withstands both chlorine and sun exposure