If you purchase an independently reviewed product or service through a link on our website, we may receive an affiliate commission.
Watching your child grow up is one of the most exciting aspects of parenthood. From a baby to a toddler, those are some of the most important years for development. Introducing new experiences to your child is a great way to stimulate their brain and enhance their learning. Showing your child the water when it comes to either the ocean or a pool can be a step in the right direction for teaching them how to swim. Even before your kids can swim, it's a good idea to teach them to be around water. This can stop fears before they start. Having your baby in a swim diaper makes it easy to assimilate them to aquatic life. Swim diapers won't absorb like a typical diaper, so they won't become heavy while your child wears them. If you're at the stage of parenthood where it's time to introduce this, check out our picks for the best swim diapers on the market. That way, you'll be prepared and your child will be splashing in no time.
Best Adjustable Swim Diaper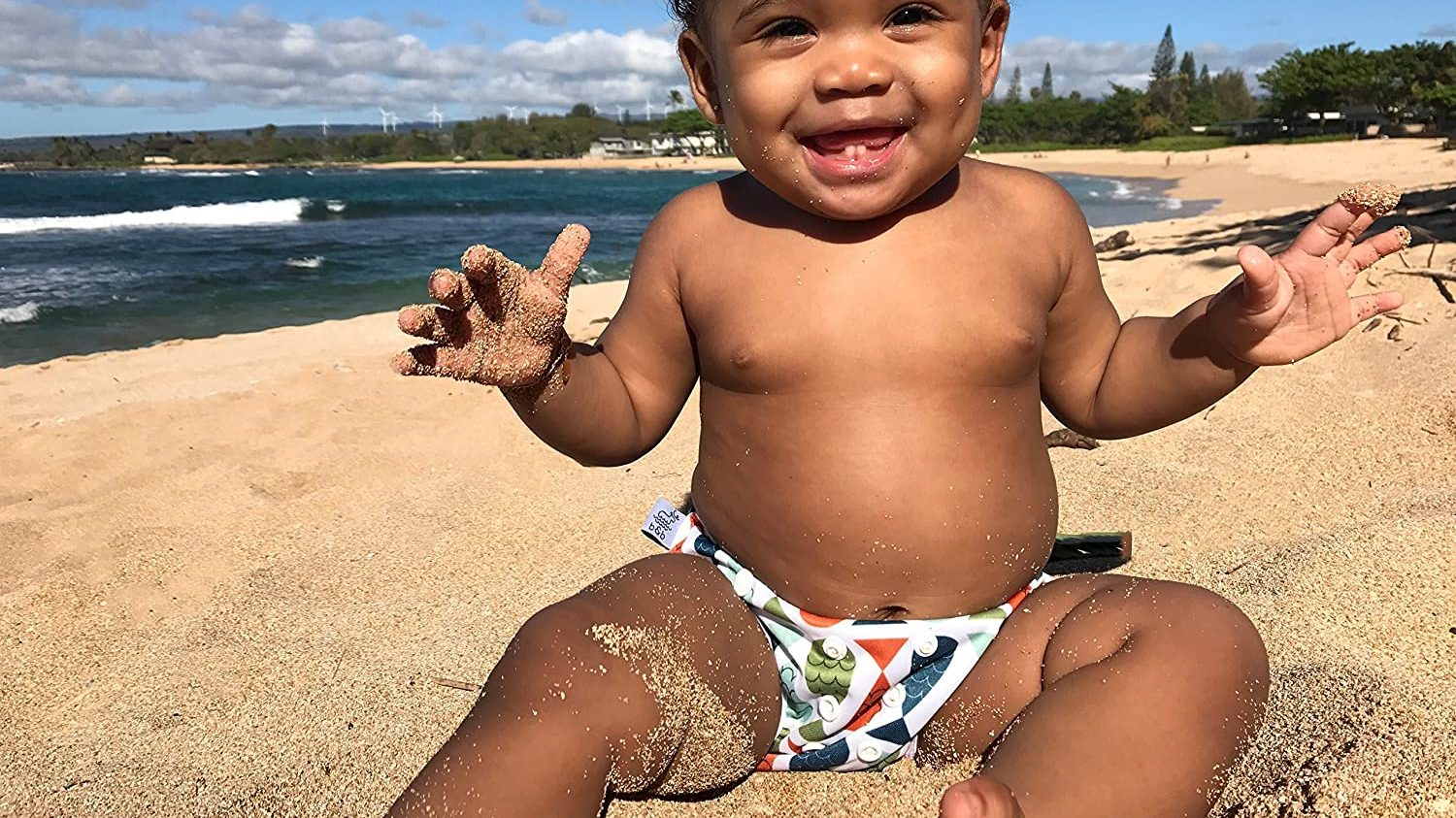 For your children who are growing, you may not want to buy them expensive clothes that they are going to grow out of. For an adjustable diaper that can fit children of many sizes, reach for the Beau & Belle Littles Nageuret Reusable Swim Diaper. These are adjustable and stylish fit diapers that work for sizes from N-5 which is eight to 36 pounds. These have CPSIA-tested snaps that adjust around the waist and legs, making them comfortable for your son or daughter to wear. The outer shell is made from 100% waterproof PUL polyester that features cute prints. This a reusable cloth diaper that you can wash and then wear again. This comes with a one-year, money-back guarantee, so it's zero risk for you to give it a try.
Nageuret Reusable Swim Diaper, Adjustable & Stylish Fits Diapers Sizes N-5 (8-36lbs) Ultra Prem…
Price:
$16.97
Available from Amazon, BGR may receive a commission
Best Jumbo Swim Diapers
Meant to work well with certain sizes of child, the Pampers Splashers Disposable Swim Diapers fit the bill. These are meant for children sizes three to four and they come in a pack of 24, so you'll have plenty diapers at your disposable for the warm months. These have double leg cuffs, so they're easy to slide up and down on your child. The tear-away sides make it easy to change them. This provides protection against leaks in the water, but they won't swell like normal diapers. These can be used at the beach or the pool.
Pampers Splashers Disposable Swim Diapers, Size 3/4, 24 Count, JUMBO
List Price:
$64.99
Price:
$59.99 ($2.50 / diaper)
You Save:
$5.00 (8%)
Available from Amazon, BGR may receive a commission
Best Reusable Pack of Diapers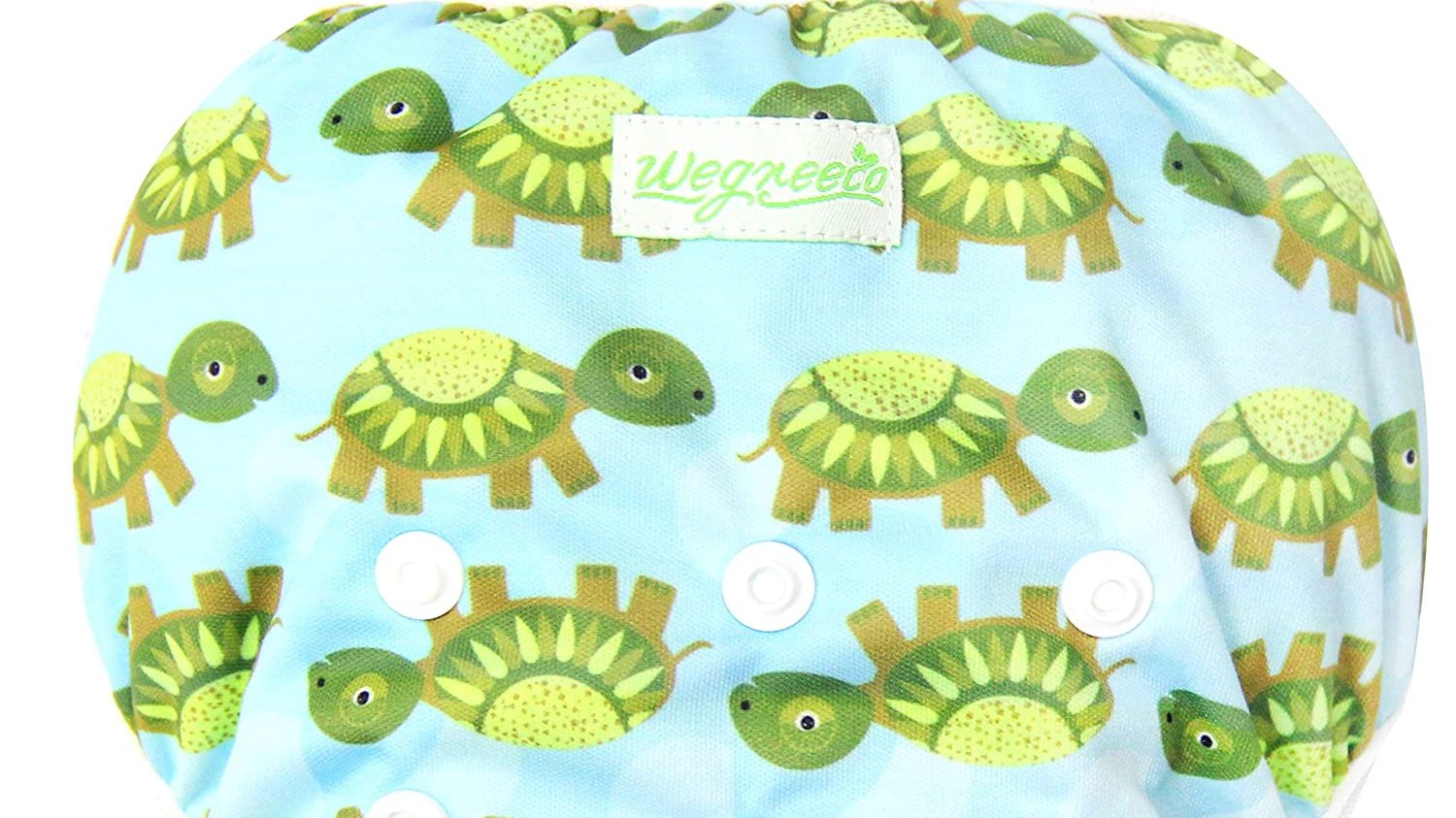 You can mix and match with fun designs, thanks to the Wegreeco Baby & Toddler Snap One Size Adjustable Reusable Baby Swim Diapers. These are made from 100% polyester and you receive three in the pack. You can choose between sizes small or large, depending on the size of your child. The small fits 0-8 months or weights of 10-19 pounds and the large fits 9 months – 3 years or 20-40 pounds. The waterproof PUL outer layer is designed for holdings solids while swimming. You can choose between 9 pattern packs, including ocean themes, fruits, starfish, or even just block colors. These can be washed and used again and again.
wegreeco Baby & Toddler Snap One Size Adjustable Reusable Baby Swim Diaper (Diving, Ocean, Turt…
Price:
$13.98
Available from Amazon, BGR may receive a commission
Best Disposable Pack of Diapers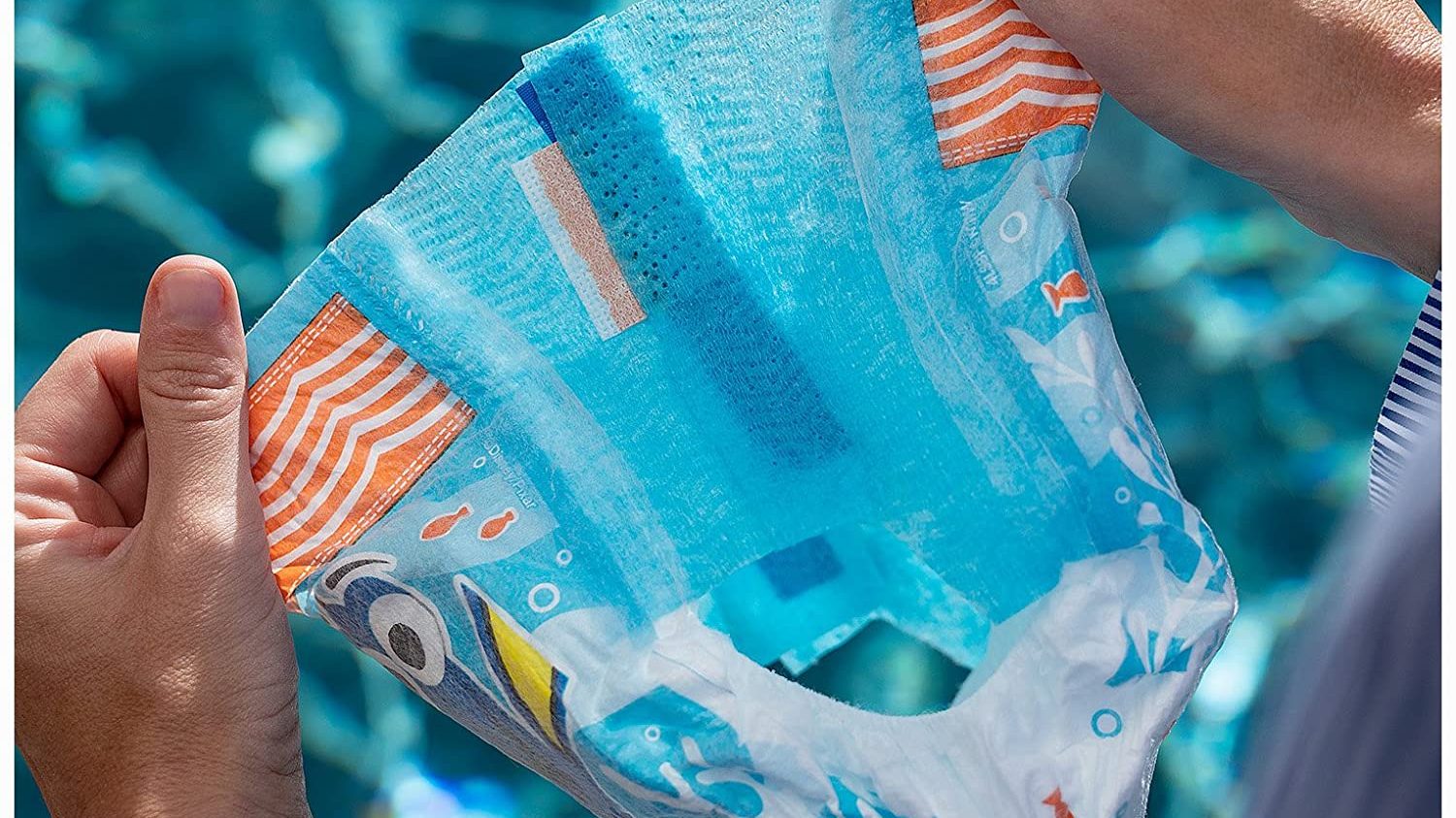 For a one-time use, turn to the Huggies Little Swimmers Disposable Swim Diapers. These swimpants come in three different sizes and include 18 diapers in a pack. The swim and wipe bundle that you can choose also comes with Huggies Wipes Clutch 'N Clean, so you won't have to buy a separate pack of wipes to accompany you to the water. The small size is meant for babies weighing 16-26 pounds, while the medium is for 24-34 pounds and the large is meant for over 33 pounds. The easy open sides make adjusting the fit a simple task. There are two Disney Pixar Finding Nemo designs in each pack, adding to the fun for your child. Once you're done with them, you can toss them out.
Huggies Little Swimmers Disposable Swim Diapers, Swimpants, Size 4 Medium (24-34 Pound), 18 Cou…
Price:
Available from Amazon, BGR may receive a commission
Most Stylish Swim Diapers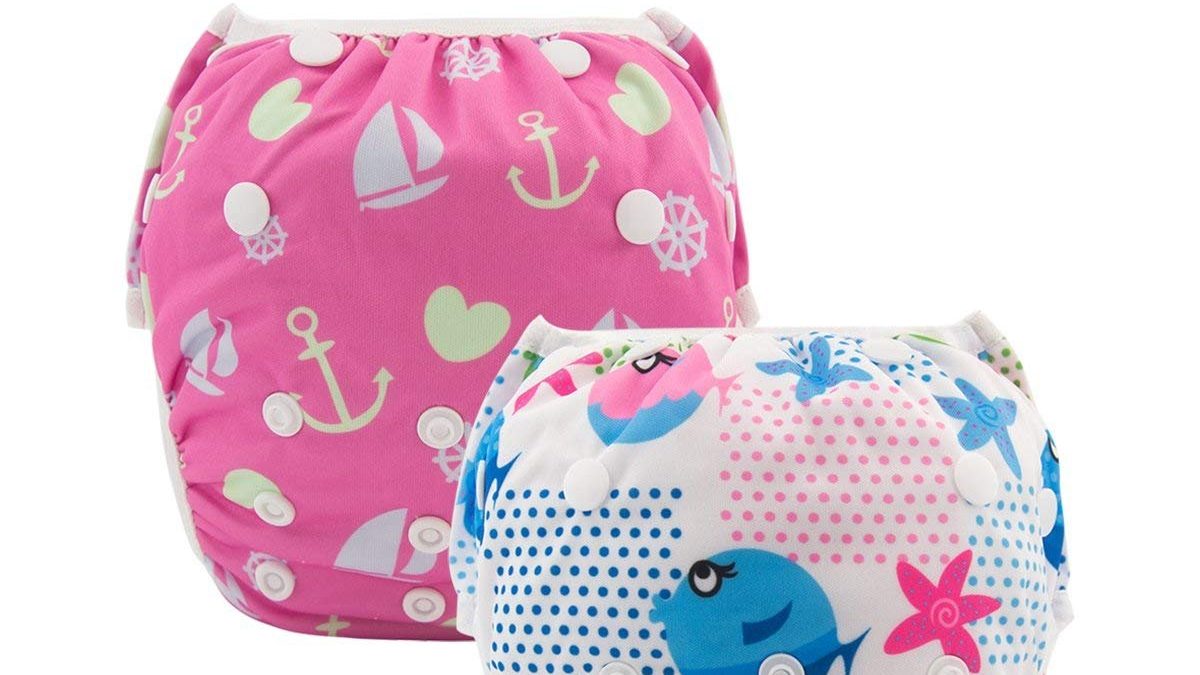 There are 12 different styles to choose from when you have the ALVABABY Swim Diapers. They are all made of 100% polyester and come in packs of two. You can choose between styles such as sail boats and fish, babies and fish, jellyfish and sharks, pink flowers and swans and so forth. They are high quality and adjustable, as well as reusable. They are waterproof and will save you money in the long run.
ALVABABY Swim Diapers 2pcs Reusable & Adjustable Baby Shower Gifts 0-2 Years SW09-10
Price:
$9.39
Available from Amazon, BGR may receive a commission