If you purchase an independently reviewed product or service through a link on our website, we may receive an affiliate commission.
We've all had it happen to us before. You're in the middle of talking to someone and trying to grab a chip with some salsa or a small appetizer. You're not paying full attention and you accidentally spill a little bit on your pants or your shirt. If you were wearing white for either, a giant red splotch of salsa isn't a good look, especially if you're not at your own home. But there are ways to handle stains as soon as they happen that don't involve you changing immediately. Stain removers and, specifically, bleach pens can be used instantly to help alleviate the severity of stains. Club soda and water have been known to do the trick, but those aren't always handy. You can keep some of these stain removers with you to target stains until you can get home to properly wash the garment. We've highlighted some of the best stain removers for clothes on the market, so you can prevent having people look at your outfit for the wrong reasons, i.e. stains. Let's take a look.
Best Instant Stain Remover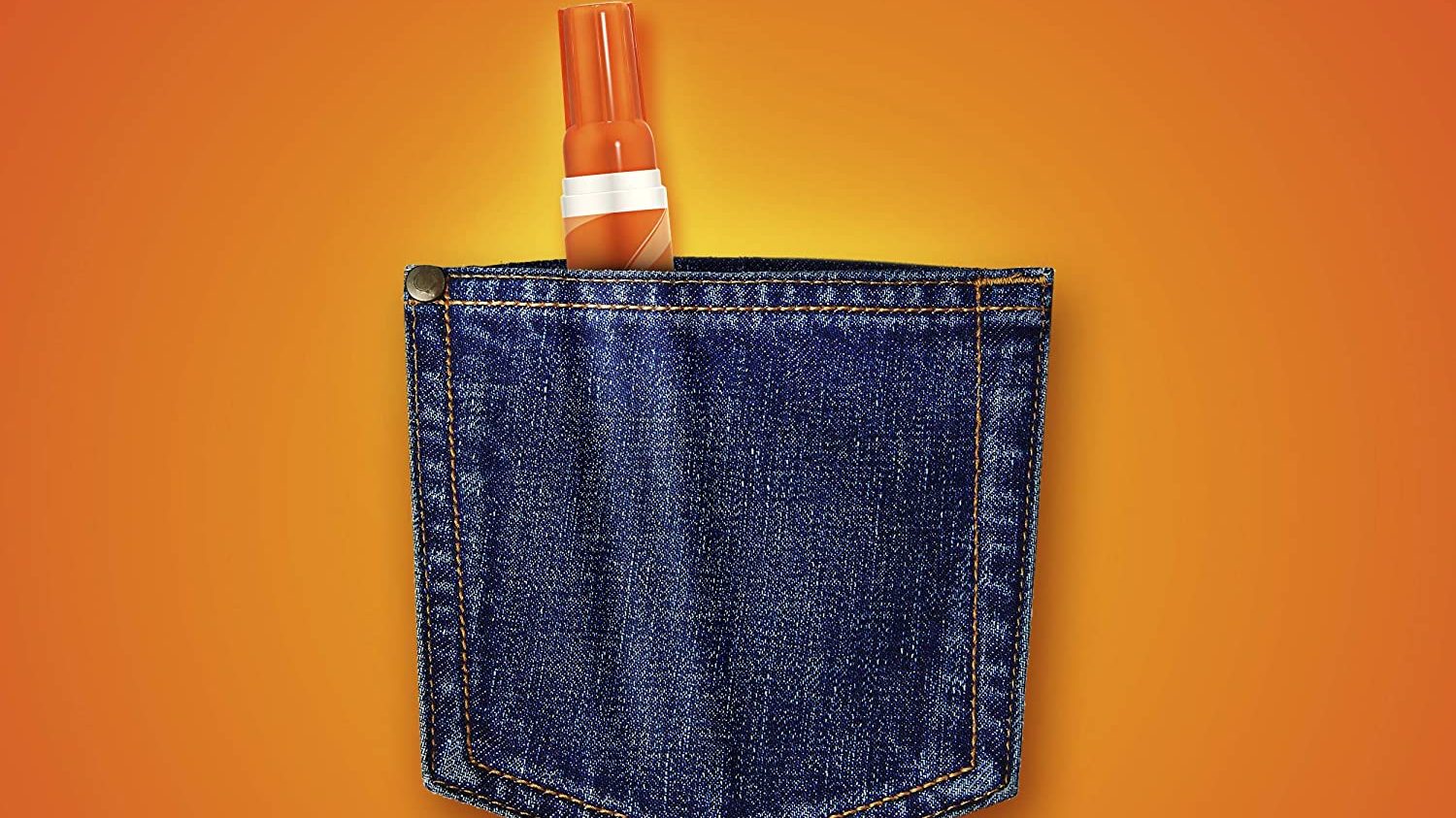 Small enough to fit in a purse or pocket, the Tide To Go Instant Stain Remover 3 Count is there for you in a pinch. These help remove some of the toughest fresh food and drink stains and allow you to go about your day as if nothing ever happened. You can take these with you anywhere you go and you won't even have to launder your clothes because of the stain later on. These come in a pen-like format, so you'll be able to apply them directly to the stain without having to take your clothing off. They come in a pack of three, so you can keep one in a backpack, one in a purse, and one in your pocket. The recommended surfaces to use this on are fabric, clothing, wool, polyester, and cotton. The formula does not contain bleach, so it's safe to use for all ages.
Tide To Go Instant Stain Remover, 3 Count
Price:
$6.87 ($2.27 / Fl Oz)
Available from Amazon, BGR may receive a commission
Best Bleach Pen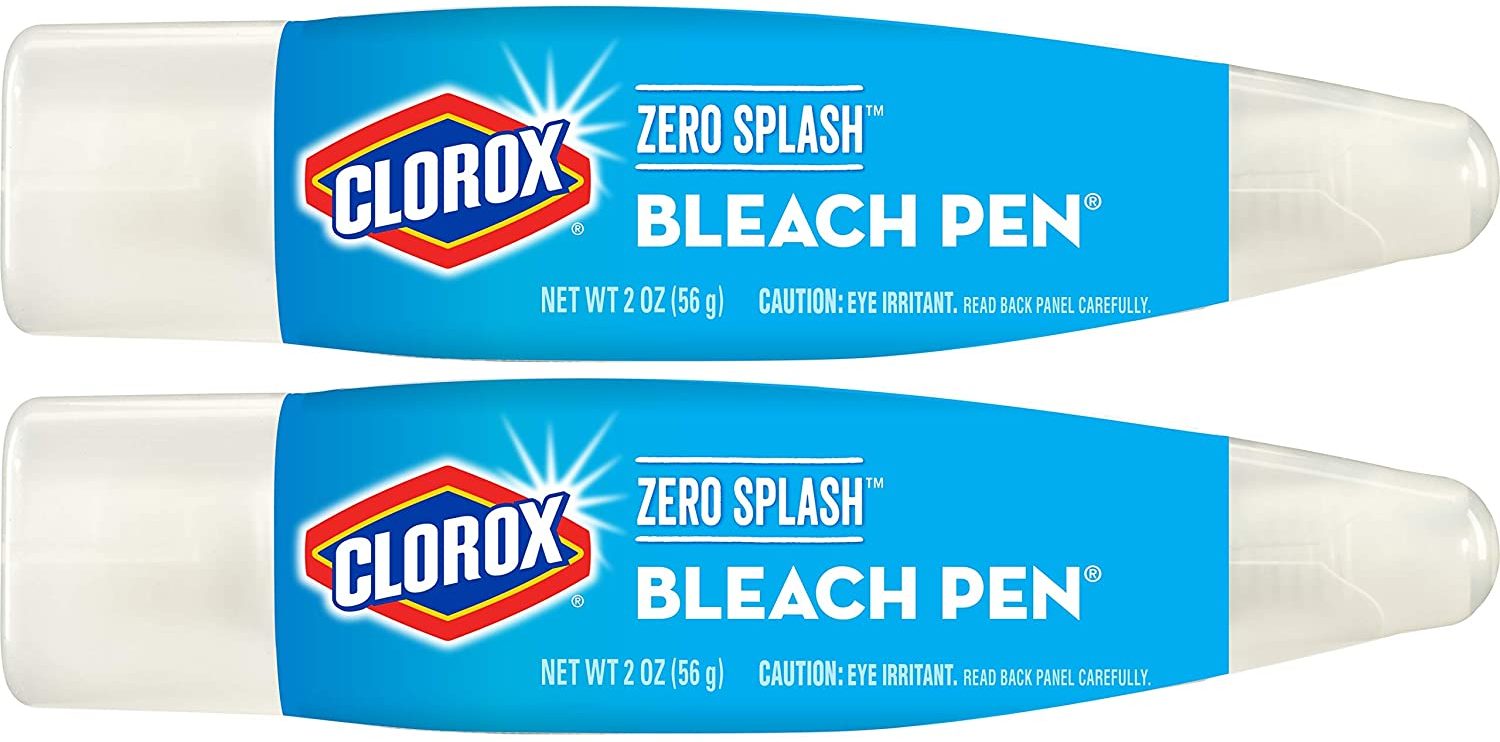 On the flip side, if you are looking for a stain remover that contains bleach, reach for the Clorox Bleach Pen Gel, 4 Pack. These pens have a dual-tipped applicator with a fine point to target specific spots and a broader tip that will help you scrub away larger stains. They work great on solid white or off white colors, as the amount of pressure you push down on the stain allows you to easily target a stain on a pattern. You can take care of mold, mildew, coffee, tea, juice, red wine, or you can use it for cleaning caulking and grout in your bathroom. These only weigh two ounces apiece, so you can store them in your car, jacket, or anywhere else for simple storage.
Clorox Zero Splash Bleach Pen, 4 Pens (Package May Vary)
Price:
Available from Amazon, BGR may receive a commission
Best Gel Stain Remover

You'll be able to rub the OxiClean Max Force Gel Stain Remover Stick into your stains before laundering the garments. With this purchase, you'll receive two bottles that let you treat stains now and then wash them up to a week later. This ultra-concentrated gel formula stays exactly where it's applied. You just have to push the gel stick down to have the stains lift up off the fabric. The stick has special stain-grabbing nubs that help work the formula deep into the clothing fibers. From food, grease, oil, dirt stains to blood, grass or even ice cream, this will work on all kinds of messes.
Price:
Available from Amazon, BGR may receive a commission
Best Value Stain Remover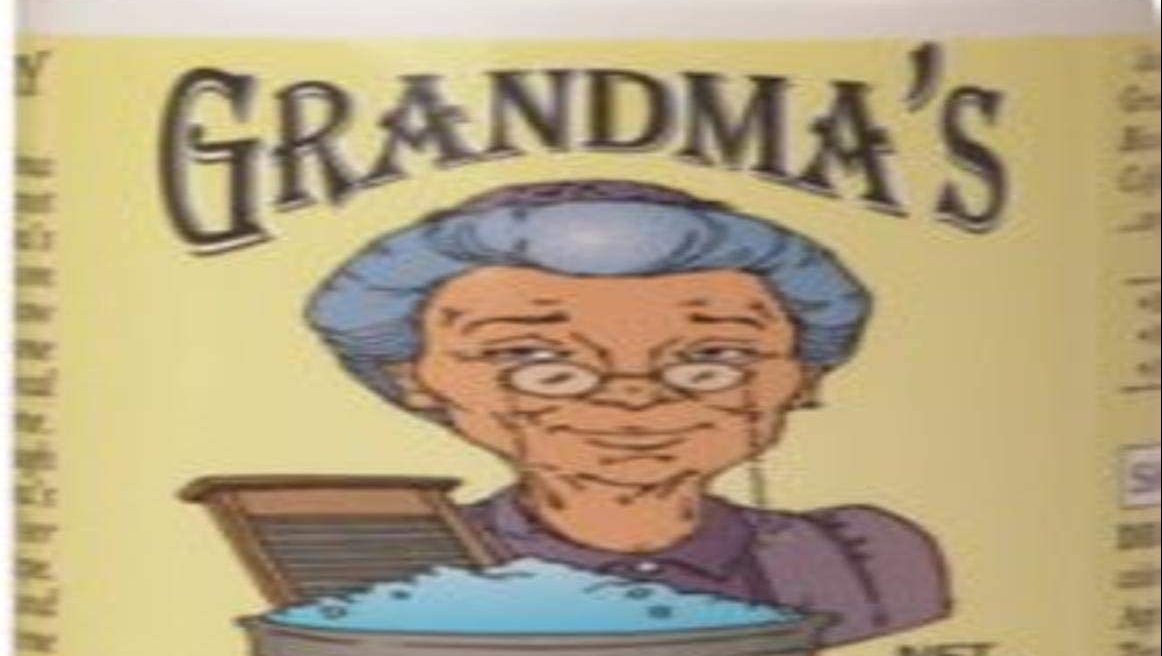 With just a drop of Grandma's Secret Spot Remover, you'll be able to handle some of the toughest stains. In a convenient two fluid ounce bottle, this packs a lot of punch. You can use this on the spot, as it's environmentally safe and non-toxic. This will remove oil, grease, paint, make-up, grass, clay, ink, blood, baby food, tar, coffee, rust, and many other messes from all kinds of surfaces. You can apply this to leather, all fabrics, carpet, rugs, pet bedding, and a number of other areas. This will even work on older stains as well. This concentrated formula works on clothes that haven't been laundered or even ones that have been through the wash.
Grandma's Secret GSSR1001 Spot Remover, 2-Ounce, Single Pack, White, 2 Fl Oz
Price:
$8.41 ($4.20 / Fl Oz)
Available from Amazon, BGR may receive a commission
Best Stain Remover Brush
Need some help getting rid of the stains? Try attacking them with The Laundress Stain Brush. This is an ideal tool for pre-treating stains, as it's safe for most fabrics, yarns, and constructions. This is a great companion for stubborn stains and hard to reach areas. The soft bristles provide just the right amount of agitation to force up stains before you wash the clothes. From delicate knits to sturdy linens, this brush will treat the stains.
The Laundress - Stain Brush, Removes Stains on All Fabrics, Soft Bristles
Price:
$10.50
Available from Amazon, BGR may receive a commission