If you purchase an independently reviewed product or service through a link on our website, we may receive an affiliate commission.
Without officials, sports contests would turn into utter chaos. The man or woman that stands with the almighty whistle is someone to be listened to, as they are the rules experts to keep the game on track. Of course, it's really just a normal human being with a whistle but at a shriek of the whistle, all eyes and ears turn towards them. Whether you need it for officiating, as a camp counselor, as a teacher or for any other reason, you're going to want a whistle that will work for an extended period of time. Rather than putting your pinkies into the corner of your mouth and attempting to make a loud shriek (if you're someone who has this ability), just getting a whistle to keep in your mouth for when you need it makes way more sense. There are a ton of options on the market, so we've narrowed the list down for you. Below, we've broken down our favorite whistles for whatever you need them for. Just know that when you blow, people will look to you.
Most Comfortable Whistle
If you're refereeing and need to have your whistle in your mouth constantly, there isn't much that's pleasing about biting down on a stainless steel whistle for a long period of time. But with the Fox 40 Classic Cushioned Mouth Grip Official Whistle, you'll have a different experience. This is a pea-less whistle, so you won't have a little piece of plastic floating around inside the whistle. There isn't anything to jam or freeze up, causing your whistle to not work. It has a cushioned mouth piece, so you'll be able to bite down on it and won't have to worry about it scratching or chipping your teeth. This three-chamber design has the Cushioned Mouth Grip or CMG to be one of the most comfortable whistle you can use. It produces a high-pitched, ultra-shrill tone when you blow into it, so you'll definitely be heard. It comes in either black or yellow and a lanyard for it can be purchased separately. The harder you blow into it, the louder the tone becomes.
Fox 40 Classic Whistle With Mouth Grip
List Price:
$9.99
Price:
$5.95
You Save:
$4.04 (40%)
Available from Amazon, BGR may receive a commission
Best Pack of Whistles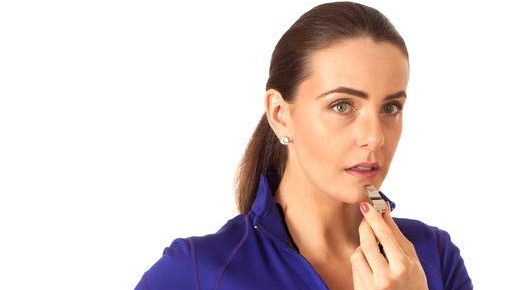 In need of multiple whistles so you know you always have one? Plenty of people are officials for different sports or they need more than one whistle in different places. That's why the Runtasty Premium Metal Whistle Pack of 2 is a great purchase. These whistles are extremely loud, as they can reach up to 100 decibels guaranteed, allowing you to be heard from up to a half a mile away with just a soft blow. This pack comes with two lanyards, one black and one white, that both measures 19″ in length. Each one has an adjustable ball that allows you to comfortably secure it to your neck. Both whistles are made from a lightweight brass metal with an inside cork pea ball that accentuates the bold sound when you blow into them. You can remove the lanyards without much hassle, so the whistles are easier to carry with you wherever you go. You can even attach them to a keychain for safe keeping. They only weigh 0.2 ounces, so having them on you at all times won't be a burden. These come with a 90-day, risk-free trial, so you can give them a try and if you aren't pleased, you will get a full refund.
[Voted No.1 Whistles] Premium Metal Whistle Pack of 2 with Adjustable & Removable Lanyard. Idea…
List Price:
$16.95
Price:
$12.95
You Save:
$4.00 (24%)
Available from Amazon, BGR may receive a commission
Best Value Whistle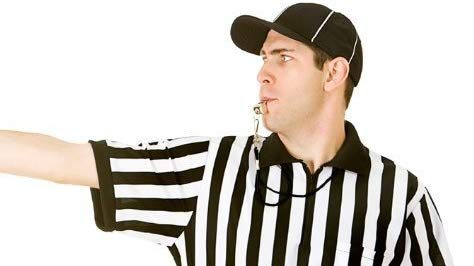 If you just need a single trusted whistle that won't break the bank and will keep working for you while you're running around an athletic field, the Crown Sporting Goods SCOA-001 Stainless Steel Whistle with Lanyard is a solid choice. This features a bold, crisp sound that actually doesn't require a ton of effort to create a loud tone. It takes less breath than traditional pea-less whistles. It is made up of stainless steel construction and is corrosion-resistant. The lanyard is black and braided for hands-free usage. You'll be able to adjust the length of the lanyard to better serve your purposes. You can just move the gold bead to where it'll best suit you and then lock it in for continued use. This is great for referees, linesmen, officials, lifeguards, animal trainers, coaches, teachers, or traffic police officers.
Crown Sporting Goods SCOA-001 Stainless Steel Whistle with Lanyard – Great for Coaches, Referee…
Price:
$5.99
Available from Amazon, BGR may receive a commission