If you purchase an independently reviewed product or service through a link on our website, we may receive an affiliate commission. Learn more.
I have a new Apple Watch Series 4 and I love it. A lot. The new design with the larger display is stunning, and I love the exclusive faces and complications that Apple added to its latest wearable. At the same time, it's nowhere near being perfect and there are some features a lot of people want. The Amazfit Bip Smartwatch by Huami also isn't perfect, but it checks a ton of boxes that the Apple Watch Series 4 does not. As far as the most significant ones, there are four big things that comes to mind. First, the battery lasts for up to days as opposed to up to 18 hours. Second, it works with Android phones, which the Apple Watch obviously does not. Third, it supports sleep tracking. And fourth, it costs $80 instead of hundreds of dollars or even more than $1,000 for some Apple Watch models!
Amazfit Bip Fitness Smartwatch, All-Day Heart Rate and Activity Tracking, Sleep Monitoring, Bui…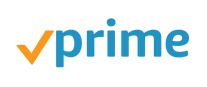 Here's what you need to know from the product page:
Look as Good as You Feel: With a range of colors and options, the Bip is designed to be worn as an extension of your personal style. Weighing only 1.1oz (32g), and with a bright, transflective always-on 1.28″ display, the Bip can be worn all day

Go the Distance: Use the Amazfit Bip for up to 30 days on a single 2.5-hour charge.

Don't Miss a Beat: Optical heart rate monitoring and built-in GPS allow you to accurately track in real-time your steps taken, distance traveled, calories burned, and quality of sleep. Special sport modes (running, treadmill, cycling and walking) give you even more detailed insights into your most frequent activities.

Be in the Know: The perfect companion to keep you organized and productive all day long. Receive one-way notifications for emails, SMS messages, and incoming phone calls (prompting you to take action on your smartphone), as well as alerts for Facebook, Twitter, WhatsApp, LinkedIn, Snap, Slack, weather forecasts, and other mobile apps

Satisfaction Guaranteed: Buy with confidence. Amazfit offers a 30-day refund policy, and 12-month new replacement warranty.