If you purchase an independently reviewed product or service through a link on our website, we may receive an affiliate commission.
We've all heard the horror stories. Losing your wedding ring is not going to go over well in any circumstances, which is why you should probably have a backup. While you may want to wear your metal band more often than not, it's not always the easiest thing to wear when you're doing yard work, playing sports, or even cleaning. With a silicone wedding ring, you'll continue to show your commitment while not risking injuring your metal band. It's easier than having to hear it from your spouse after you've lost your wedding ring. The silicone bands are flexible and easily replaceable. If you happen to be forgetful, you should seriously consider getting a silicone band as a backup. We've highlighted five of the best kinds out there to help you out of a sticky situation. Let's take a look at our picks for the best silicone wedding rings.
Best Four Pack of Rings for Men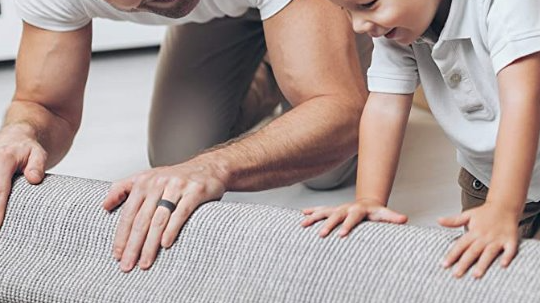 Made from medical grade and hypoallergenic rubber, the ROQ Silicone Wedding Ring for Men is sharp looking and sleek. This silicone rubber is 8mm in width and 2mm in thickness, so it's easy to wear and not overly thick, so it will fit many different fingers. You can choose your size, of course, to get a more customized fit. You'll get four rings, one that's black, one that's grey, one that's silver, and one that's marble. This allows you to match your ring to your outfits and you can have multiple backups. These are durable and made from quality materials.
ROQ Silicone Wedding Ring For Men, 4 Pack Silicone Rubber Band Step Edge - Black, Grey, Silver,…
Price:
Available from Amazon, BGR may receive a commission
Best Seven Pack of Rings for Men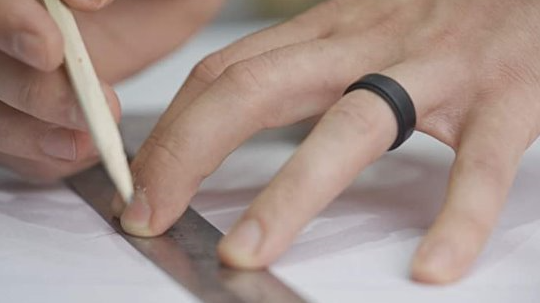 Breathable and easy to wear, the Egnaro Silicone Wedding Ring for Men gives you a lot of flexibility and versatility. You can choose between ring sizes 8 up to 13 and these are ones you can keep on while you're doing workouts. The internal diamond pattern design is meant to work against moisture building up. The width is 8mm and the thickness is 2mm and you can get seven rings in this pack. You'll get one that's black, one that's phantom black, one that's onyx black, one that's black gray camo, one that's camo sand, one that's dark gray, and one that's silver. You'll be able to choose between different rings for each day of the week! Made from the highest grade hypoallergenic silicone, the rings are smooth to wear and comfortable. They all come with a lifetime warranty, so even if you lose one, you'll be able to get a replacement quickly.
Egnaro Silicone Rings Mens, Breathable Mens Rubber Wedding Bands for Crossfit Workout,8mm Wide…
List Price:
$18.99
Price:
$7.99
You Save:
$11.00 (58%)
Available from Amazon, BGR may receive a commission
Best Pack of Rings for Women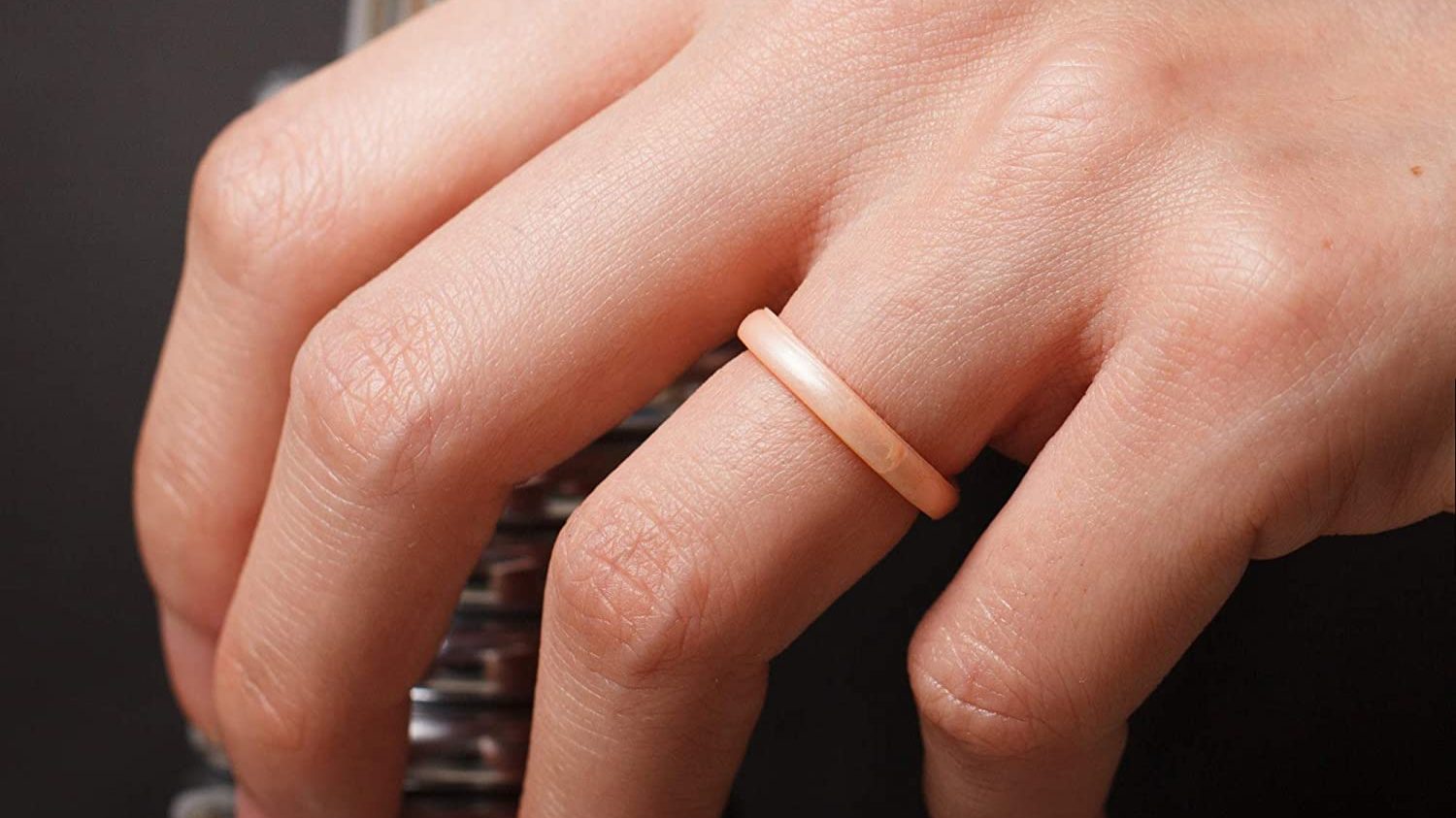 Thin enough to be stacked, the ThunderFit Women's Thin and Stackable Wedding Bands are smart to invest in. You can wear these during workouts, water sports, trekking, climbing, or any other physical activity. It's great for extreme duties like house renovations or painting. You can swap this out for your wedding ring without a problem, and you can wear more than one at a time. This comes in a pack of seven, providing you with a bronze, white, rose gold, silver, light pink mix, marble, and light peach. These are designed to break away at 43 pounds of pressure. The flexibility is great for temporary swollen knuckles. Made from hypoallergenic silicone, it's great for anyone to wear.
ThunderFit Women's Thin and Stackable 7 Pack Silicone Rings Wedding Bands 2.5mm Width - 2mm Thi…
Price:
$10.99
Available from Amazon, BGR may receive a commission
Best Men's Silicone Ring
Offered in nine colors, the Honor Eternity Ring Men's Silicone Ring Wedding Band is a solid purchase. This is a perfect alternative to your metal ring, as it has a tensile strength surpassing 183N. This is ideal for replacing your metal ring for manual work, as you can just slide it on easily. It comes in brick red, graphite grey, jet black, midnight blue, silver snow, space grey, dark goldenrod, neutral skin, and purple passion. It's safe for your skin and flexible to work with you.
Honor Eternity Ring Men Silicone Ring Premium Grade Wedding-Bands for Active Men, Athletes, Com…
Price:
$6.97
Available from Amazon, BGR may receive a commission
Best Unisex Silicone Ring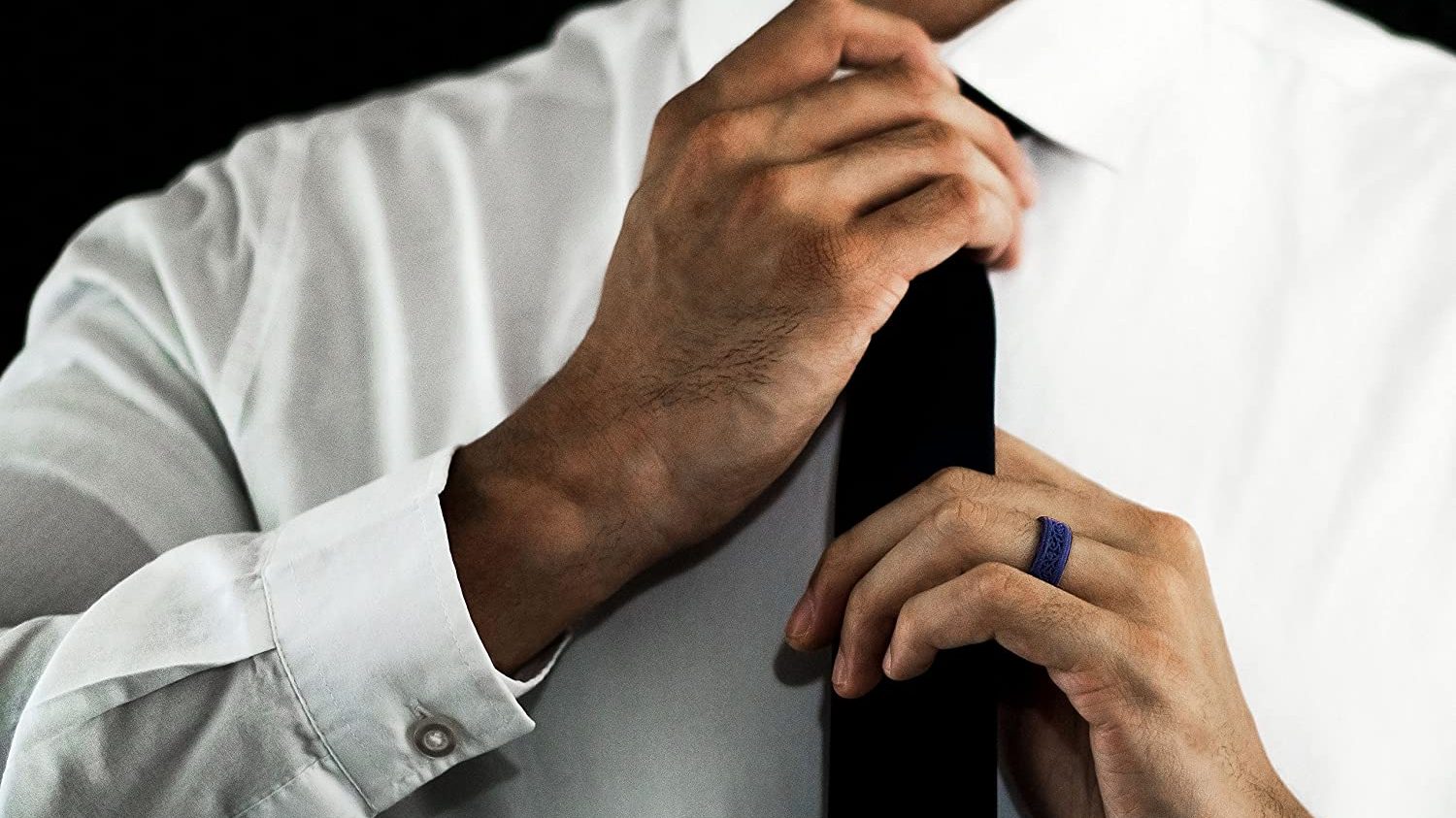 In multiple patterns and colors, you can pick up the KAUAI Silicone Wedding Rings. Great for the gym and many other activities, this comes backed by a 100% risk free, 90-day money-back guarantee as well as a lifetime replacement warranty, so it's no risk for you to try. Made from 100% medical grade silicone, it's hypoallergenic and heat-resistant. The soft and smooth fit makes it comfortable to wear. There is a unique design etched into the ring to set it apart from other silicone wedding bands.
KAUAI – Silicone Wedding Band for Men. Sleek, Solid, Men's Rubber Rings, Leading Brand for Comf…
Price:
$9.99
Available from Amazon, BGR may receive a commission