If you purchase an independently reviewed product or service through a link on our website, we may receive an affiliate commission.
Flowers blooming is automatically a sight that makes people happy. Bringing cheer into the world can be a feeling you experience anytime you grow your own flowers at home. In order to get some of the prettiest designs and most colorful patterns, you need to have the right equipment when it comes to starting the germination process. Seedling starter trays are great to use when you start growing flowers. Indoor gardening can bring a lift to your windowsills and other areas of your home. With seedling starter trays, you'll be able to outfit your home with precious flowers and plants to produce some color and greenery. These add some excellent decoration and provide you with much needed designs for your place. If you're a novice when it comes to indoor flowering, we're here to help. Below, we've highlighted five of our favorite seedling start trays to get you started. Let's take a look at our picks.
Best Tray for Tracking Growth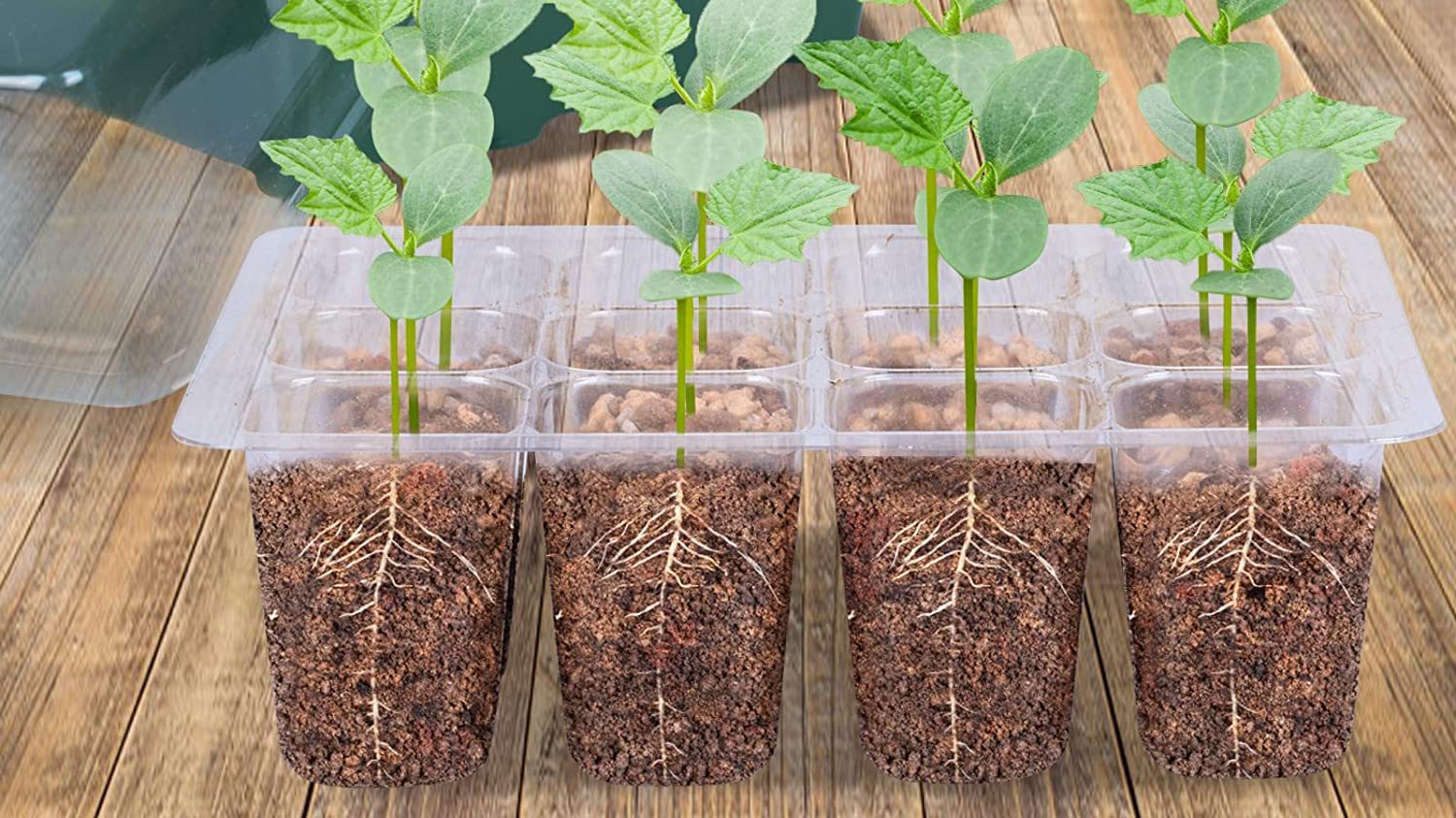 Everyone wants to see how much their flower is growing. Making it easy to track that kind of information is the 10-Pack Seed Trays Seedling Starter Tray from MIXC. This grow kit has high-quality plastic trays that are clear that make it easy to observe the growth. You don't have to interrupt the process in order to do so with this design. The top is domed, which allows you the ability to adjust vents and regulate temperatures. You can get to pick the humidity, so you're controlling the growing process. The size of each cell is 1.5″ x 1.5″, great for starting growth. This is great for fruit, vegetables, flowers, tobacco, and other plants. You'll get a 10-pack with 12 cells each, giving you 120 areas to grow. There is a drain hole at the bottom of each cell for proper draining, reducing root oversaturation. You'll get 10 seed trays, 10 base trays, 10 humidity domes, and 10 plant labels with this purchase.
MIXC 10 Packs Seed Starter Tray Seed Starter Kit with Humidity Dome (120 Cells Total Tray) Seed…
List Price:
$30.99
Price:
$19.99
You Save:
$11.00 (35%)
Available from Amazon, BGR may receive a commission
Largest Pack of Trays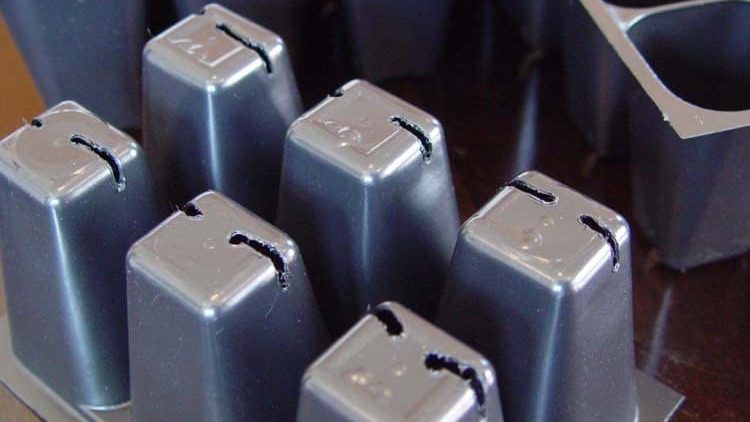 If you are growing plants in bulk, you'll need a lot of cells to grow in. You'll get great value from the Industry Standard Grower's Supply Seedling Starter Trays. This comes with 120 six-celled trays, so you'll have 720 places to grow. Each cell measures 1.5″ x 1.5″ x 2.25″, meaning it's the equivalent of 10 10″ x 20″ flats. These cells are the ideal size for transmitting room temperature for optimal root growth. There are drain holes at the bottom of each cell for more room to grow and to prevent oversaturating the roots.
Seedling Starter Trays, 720 Cells: (120 Trays; 6-cells Per Tray), Plus 5 Plant Labels
Price:
$14.93
Available from Amazon, BGR may receive a commission
Best No Drain Trays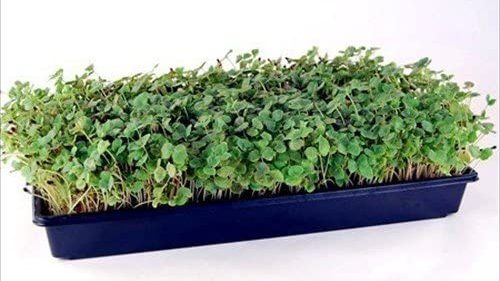 Great for microgreens and wheatgrass, the Living Whole Foods 10 Plant Growing Trays will help you with indoor gardening. You can buy these in packs of five, 10, 50, or 100, offering you a lot of versatility when it comes to purchasing. These are great to use as drip trays for hydroponic growing and seed starting. The top measurement is 21″ x 11″ and the bottom is 20″ x 10″. These will accommodate 20″ x 10″ grow pads and micro mats respectively. These are reusable, so you can move your plants out of them and put in new ones. If you have your own greenhouse, trays this size are a must.
10 Plant Growing Trays (No Drain Holes) - 20" x 10" - Perfect Garden Seed Starter Grow Trays: f…
Price:
$25.87
Available from Amazon, BGR may receive a commission
Best Trays for Nursery Pots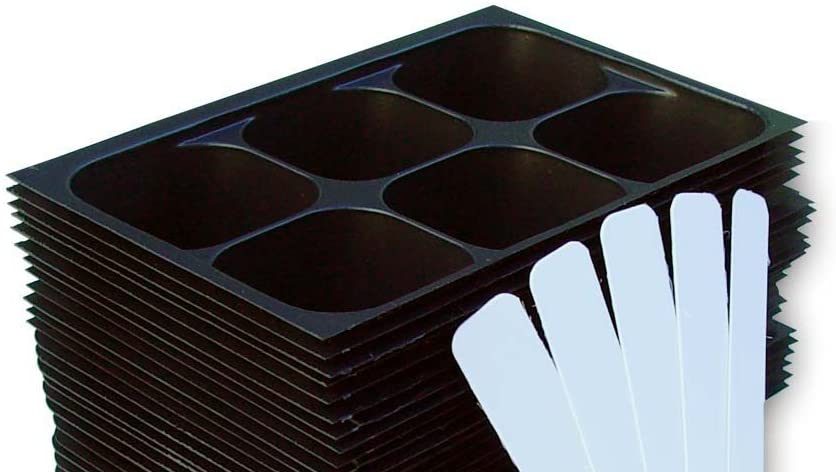 Helping you grow and raise your plants, the 9GreenBox Seedling Starter Trays are a strong option. This pack will ship as 24 six-celled trays or the equivalent of two 10″ x 20″ flats. The cells on each tray check in at 1.5″ squared with a depth of 2.25″. The drain holes at the bottom of the cell help protect the roots. This is made from quality plastic that is flexible and durable, so you'll be able to keep these indoors or outdoors. This pack comes with five plant labels that measure 5″ apiece. This is perfect for nursery pots and is economically prices for home gardeners.
9GreenBox - Seedling Starter Trays, 144 Cells: (24 Trays; 6-Cells Per Tray), Plus 5 Plant Label…
Price:
$5.34
Available from Amazon, BGR may receive a commission
Best Greenhouse Kit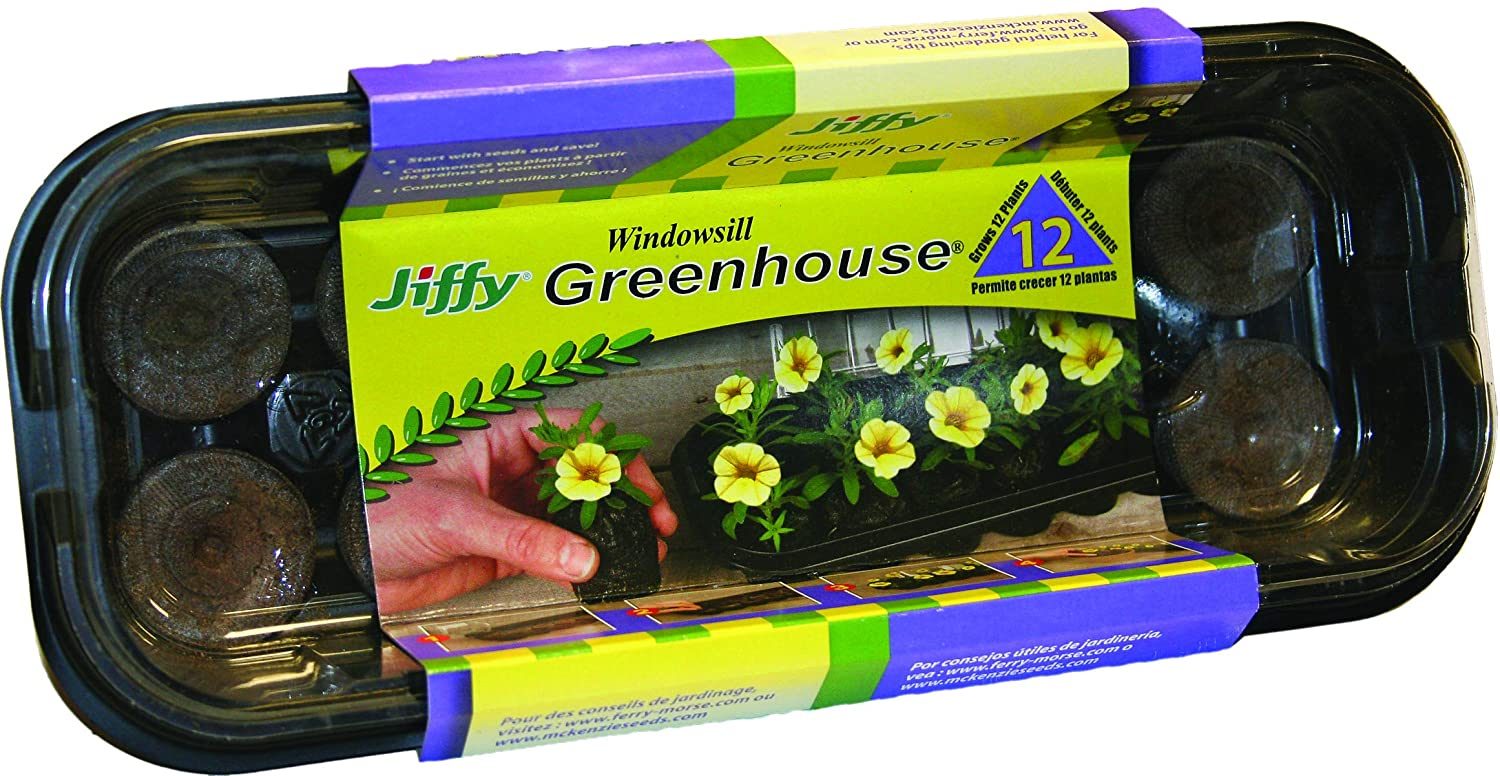 Providing you with the plants as well as the trays, the Jiffy J312 12 Pellets Windowsill Builders. You'll get 12 space-saving builders with convenient 36mm Jiffy-7 pellets. This will start 12 plants growing, as they come from seeds or cutting. These pellets will expand in the pots and soil all in one cell. This is great for starting seeds for your flowers and garden. They are reusable, so you can swap out the plants when yours become grown. The pellets are made from sphagnum peat moss, which is a strong medium for growing. The clear plastic dome that the pack comes with retains heat and moisture.
Jiffy Seed Starting Windowsill Greenhouse with 12 Biodegradable 36mm Peat Pellets (J312)
Price:
$7.20
Available from Amazon, BGR may receive a commission