If you purchase an independently reviewed product or service through a link on our website, we may receive an affiliate commission.
If you're a fan of it, you know there's seafood is not the easiest thing to eat in the world, regardless of what type of seafood is your favorite. If you're someone who can't pass it up when you see shrimp cocktail on the menu or someone who has eaten dozens of oysters by themselves, there's a right time and a right place to enjoy seafood. But there is also a right kind of silverware to eat seafood with and that's a seafood fork. Whether you're grabbing a piece of lobster to dunk into a small dish of butter or trying to pick up a clam or scallop to put into your mouth, a seafood fork has smaller tines that make this easier. If you're someone who loves eating seafood or someone who wants to eat more of it, take a look at our picks for the best seafood forks to add to your home silverware collection.
Best Set of Cocktail Forks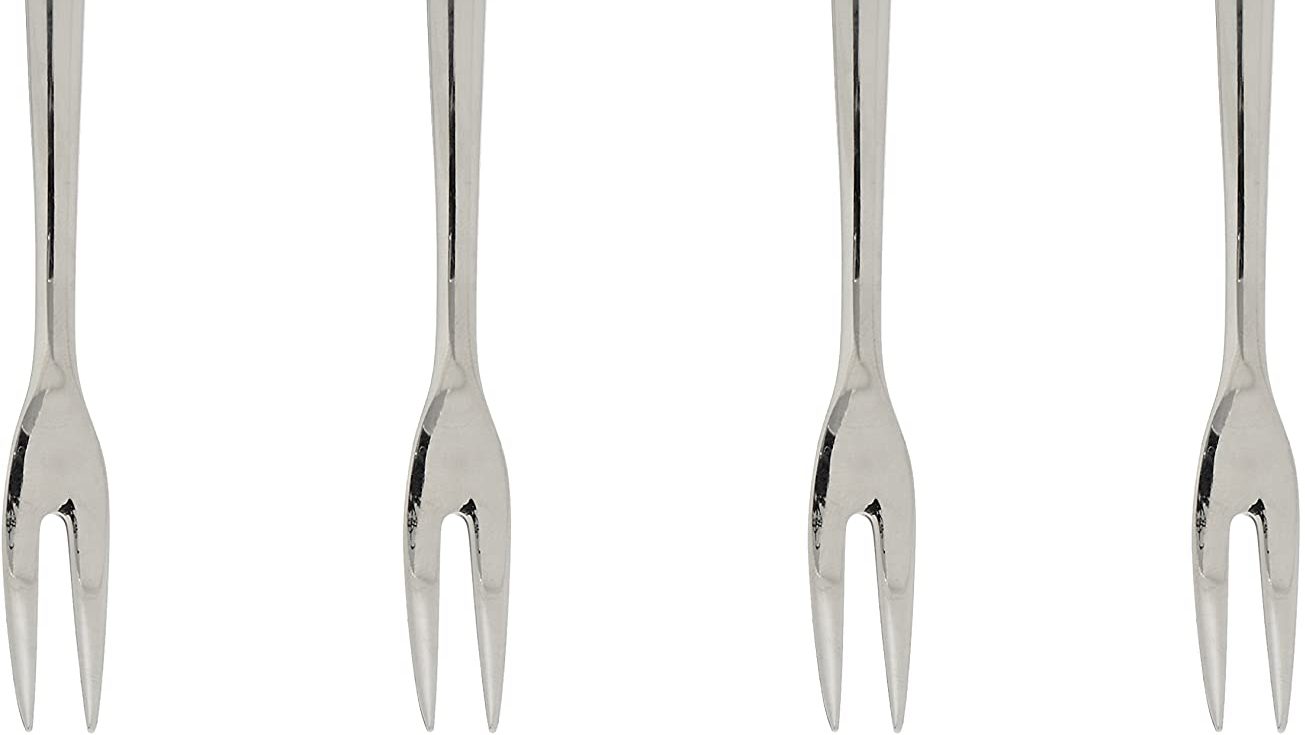 Many people enjoy handheld seafood such as popcorn shrimp or crab cakes. In times where you may be serving dishes like this as appetizers during cocktail hour, there's the WMF Manaos / Bistro Cocktail Forks Set of 4. You'll receive four smaller sized forks that are made from 18/10 stainless steel, so they will last for a long time and won't rust. These are great for entertaining or for everyday use, as you can use them after you're done shucking oysters. These can be mixed and matched with other WMF Bistro flatware items to complete your set. You can wash these in the dishwasher for an easier time cleaning them.
WMF Manaos / Bistro Cocktail Forks, Set of 4
Price:
Available from Amazon, BGR may receive a commission
Best Large Set of Seafood Utensils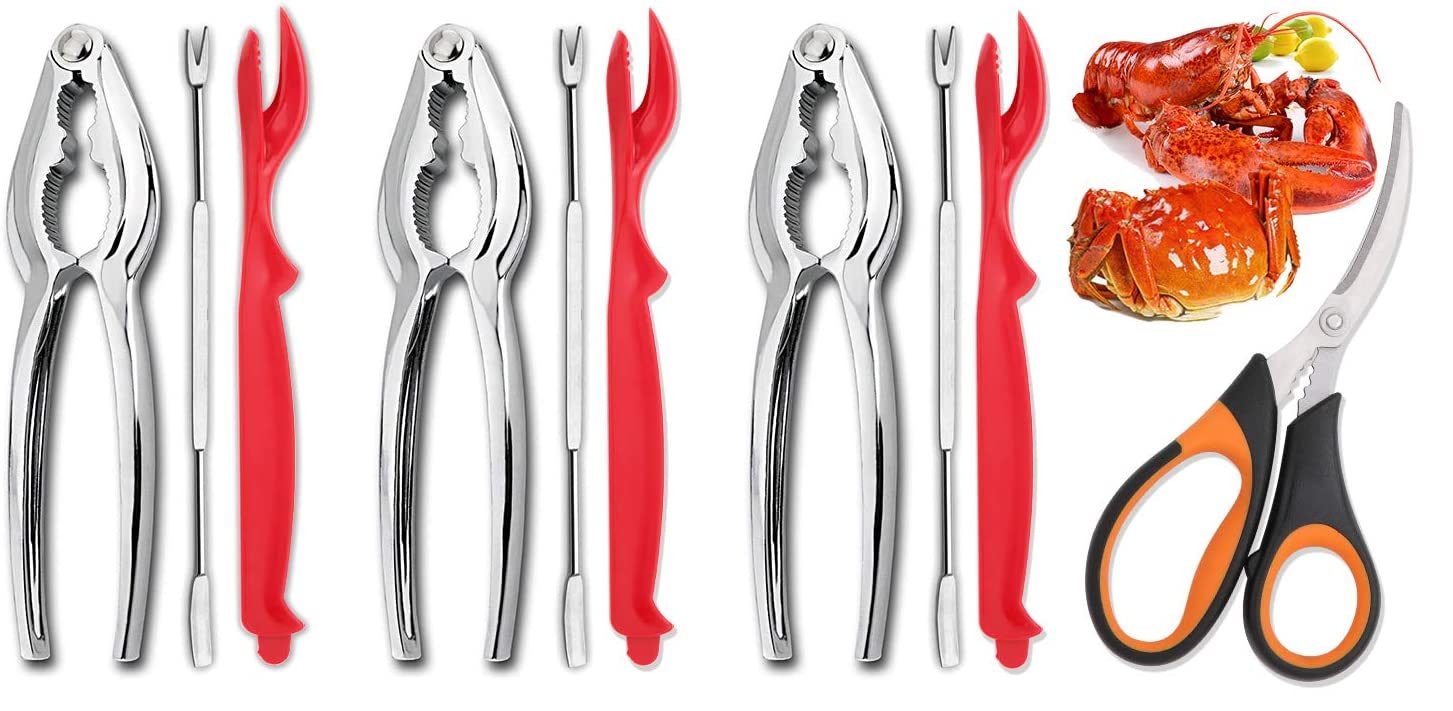 For those who have settled down to a crab dinner, there's a lot going on when it comes to obtaining that delicious crab meat. For all of the utensils that you'll need, there's the Hiware 19-Piece Seafood Tools Set. In this set of 19 pieces, you'll receive six zinc alloy crab crackers, six food-grade plastic lobster shellers, six stainless steel crab leg forks/picks, one pair of scissors, and one cotton storage case to keep them all in. The crackers have jagged teeth and durable hinges for long-lasting use. The forks are double-ended and made from stainless steel. The scissors are sharp enough to cut through tough shells where crackers may have trouble. The food shellers will crack and peel legs and claws for you. These are safe to use and mess free, to keep your table and clothes from getting completely covered in seafood. Eating seafood can be an ordeal, but this set makes it a whole lot easier.
Hiware 19-piece Seafood Tools Set includes 6 Crab Crackers, 6 Lobster Shellers, 6 Crab Leg Fork…
Price:
$19.99 ($1.11 / Count)
Available from Amazon, BGR may receive a commission
Best Oyster Forks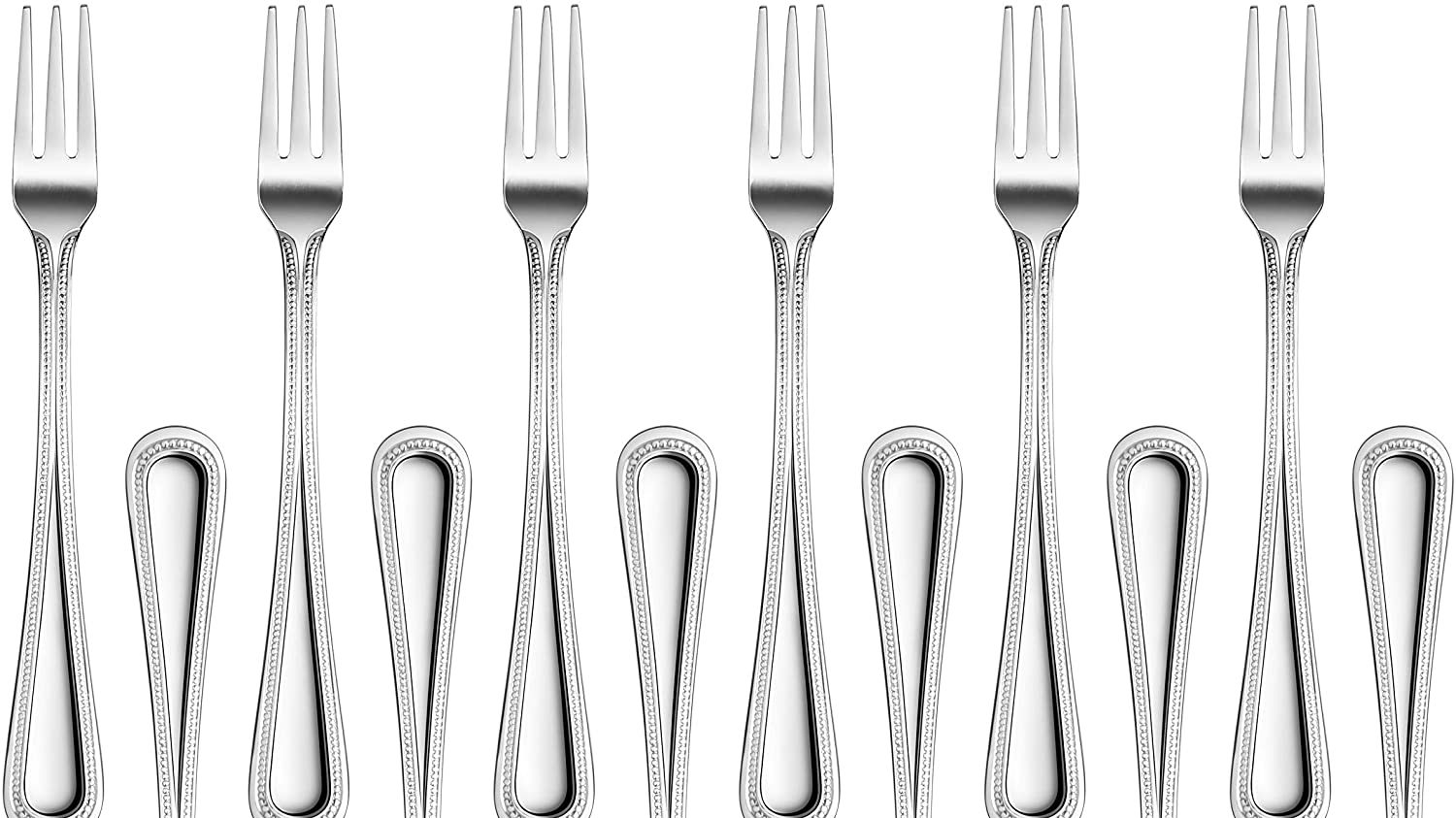 Meant specifically to help you get inside the shell and into the slippery food, the New Star Foodservice 58505 Bead Pattern Stainless Steel Oyster Fork comes in a set of 12. This is made from 18/0 stainless steel and contains 18% chromium to promote an extremely durable product. Each one of these oyster forks has three tines for great reach and gathering abilities. These are corrosion- and stain-resistant for years and these are the kinds of forks that you'd see in seafood restaurants all over the world. Each fork measures six inches in length, so there's enough length to grab and hold. These can be washed in the dishwasher for easier cleaning practices.
New Star Foodservice 58505 Bead Pattern 18/0 Stainless Steel, Oyster Fork 6-Inch Set of 12
Price:
$15.97 ($1.33 / Count)
Available from Amazon, BGR may receive a commission
Best Crab Forks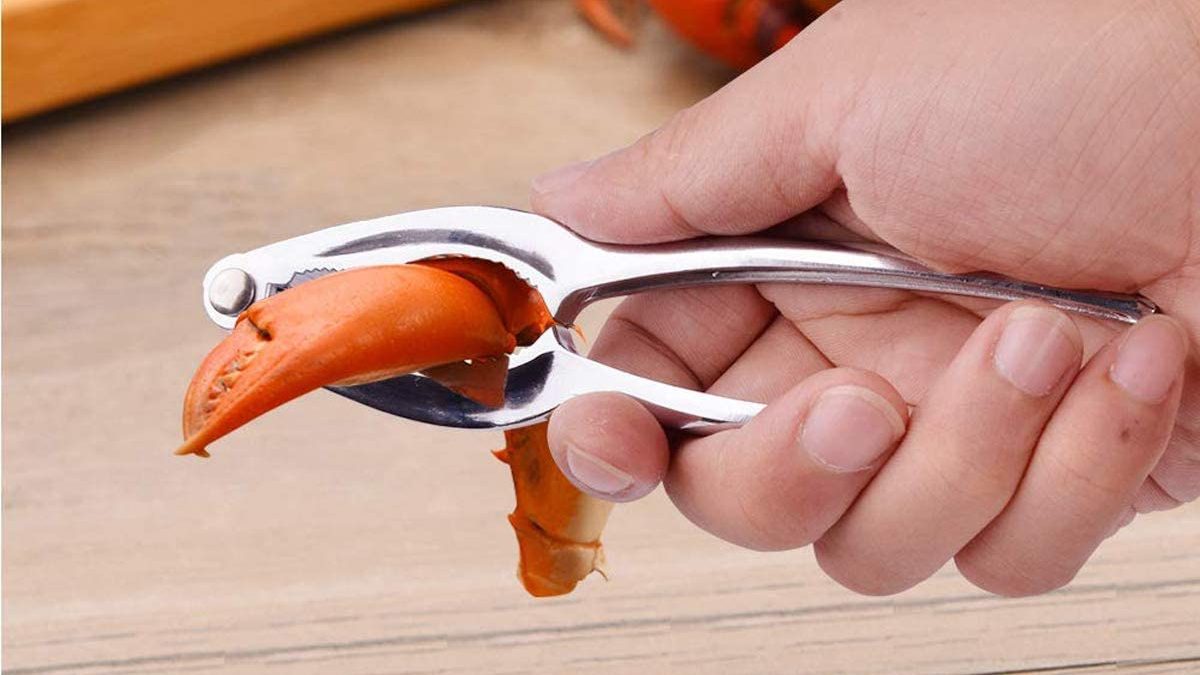 Getting the small bits of crab meat out of crab legs can be a seriously arduous task. But with the help of the Artcome Seafood Tools Set, that is made a lot easier. This seafood tools set features seven stainless steel forks and six zinc alloy crackers, so it's good for crabs, lobsters, shellfish, oysters, and nuts. The stylish and ergonomic design is great for at-home use, picnics, or in restaurants. The entire set is dishwasher-safe and it has a customer satisfaction guarantee.
Artcome Seafood Tools Set including 7 Forks and 6 Lobster Crab Crackers Nut Cracker Set
Price:
$14.99
Available from Amazon, BGR may receive a commission
Best Budget Forks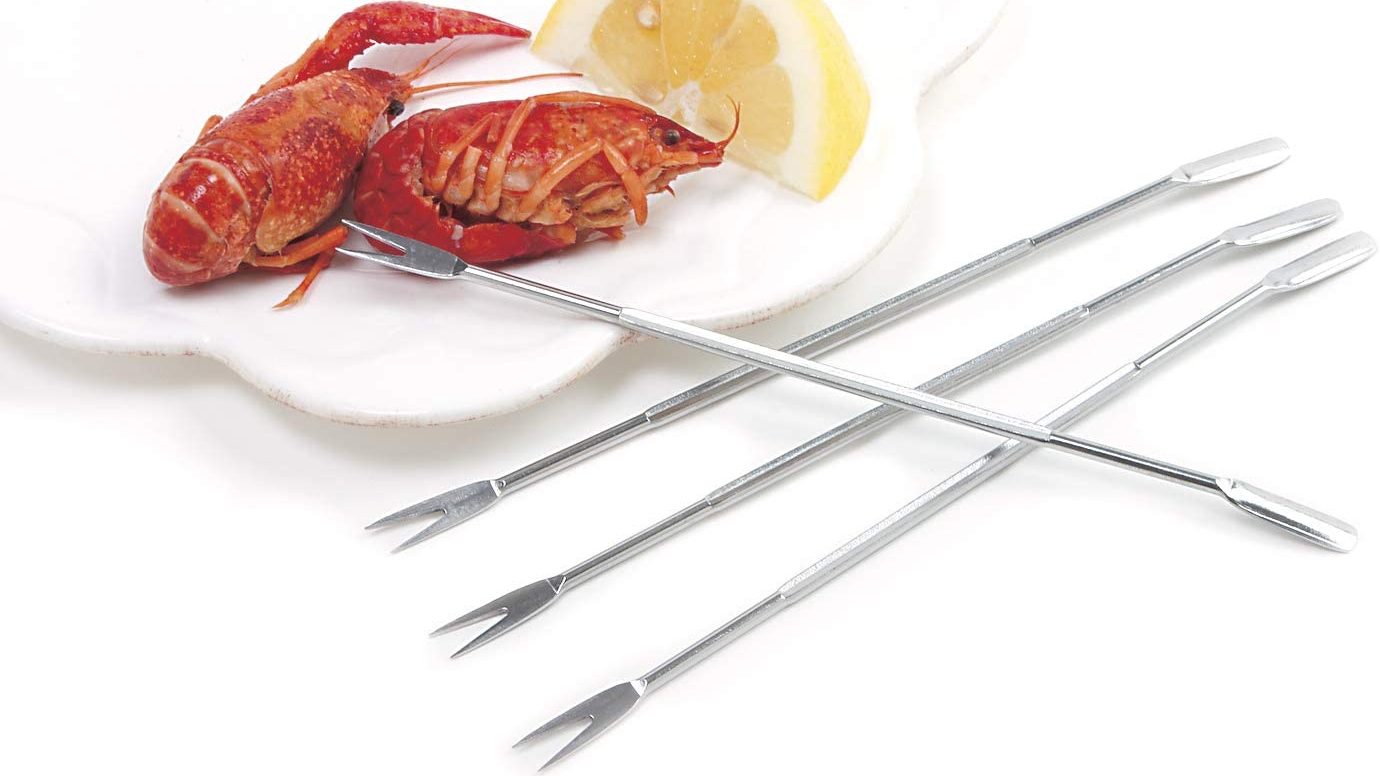 For a cost-effective seafood forks option, check out the Norpro Stainless Steel Seafood Forks Set of 4. The forks each measure 6.75″ x 0.25″, giving you the ultimate tool for attacking your seafood. This can be used on crabs, oysters, lobsters, and other shellfish. Each double-ended pick has a fork side and a scoop side, so you can pierce and scoop all of the pieces of seafood you want. The fork end is perfect for dipping your food into sauces and butters. The forks can also be used to grab cherries or olives from jars.
Norpro Stainless Steel Seafood Forks 6.75" | 4-Count per Pack | 1-Pack
Price:
$5.49 ($5.49 / Count)
Available from Amazon, BGR may receive a commission