If you purchase an independently reviewed product or service through a link on our website, we may receive an affiliate commission.
Being exact and precise is important in many aspects of life. Whether you're counting, cooking, drawing, or measuring, you don't want to overshoot or overestimate what you're doing. Estimating isn't something that should be coming into your mind when you need something to be an exact number. When it comes to drawing lines, a ruler makes all the difference. Not only will you be able to know the correct length of each line you draw, but you'll also make sure that it's a straight line when you do so. If you're an architect who draws up blueprints, measurements are the most important thing you do. From elementary school all the way to adulthood, rulers are useful. We've highlighted five of our favorites for you to use in different situations. That way, you'll always be prepared when you need to be precise.
Best Color Ruler Pack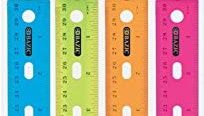 Providing you with four rulers that you can use for a multitude of purposes, the BAZIC Jeweltones Color Ruler Pack of Four Rulers is a worthwhile purchase. Each rulers measures 12 inches and you'll get a ruler in blue, orange, green, and purple. The measurements go to 1/16″ and they also have metric measurements. There are holes in the middle that allow it to fit inside a three ring binder. These are suitable for all kinds of crafts and anything school-related. They are perfect for school projects and they are built to last a long time. BAZIC listens to customers before they make their products, so your insights helped make these rulers.
BAZIC Products Jeweltones Color Ruler, 12 Inches, 1 Pack of 4 Rulers
List Price:
$7.99
Price:
$5.99
You Save:
$2.00 (25%)
Available from Amazon, BGR may receive a commission
Best Architect Ruler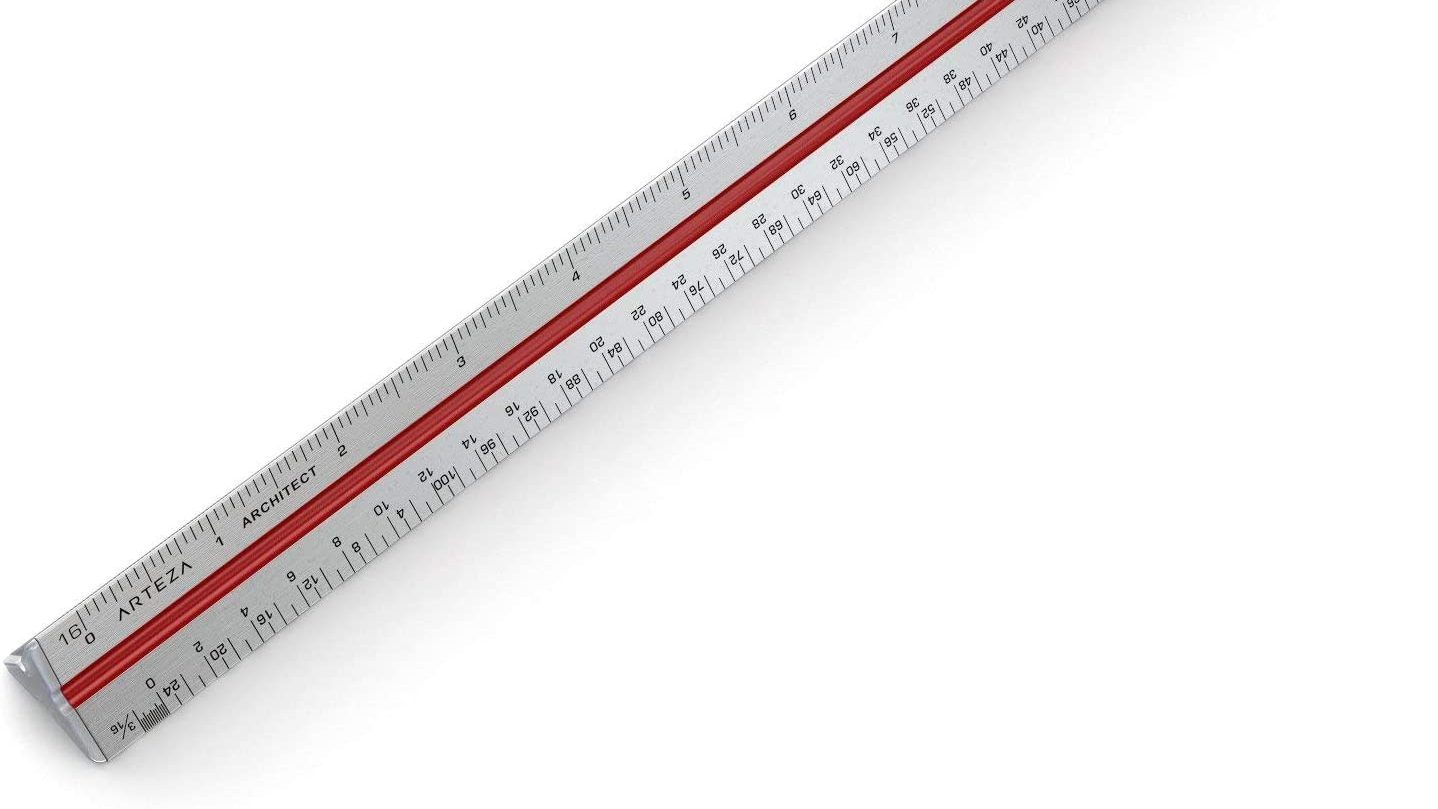 Offering you different scales with which to measure, the Arteza 12″ Triangular Architect Scale will help you get the measurements you need. This triangular architect scale features three sides with six different scales. The various sides are colored differently, so you'll know which side and scale you're currently using. This is made from high grade, anodized aluminum, so it's built to last. The professional grade makeup won't let you down and offers supreme accuracy. The measurements are embossed, so you'll be able to find them easily. The imperial scale is 1-1/2″, 1, 3/4″, 3/8″, 3/16″, 3/32″, 1/2″ 1/4″, 1/8″, 3, 16.
Arteza Architect Scale Ruler, Imperial, 12-Inch Color-Coded Professional-Grade Aluminum Triangu…
Price:
$13.99
Available from Amazon, BGR may receive a commission
Best Metal Ruler Kit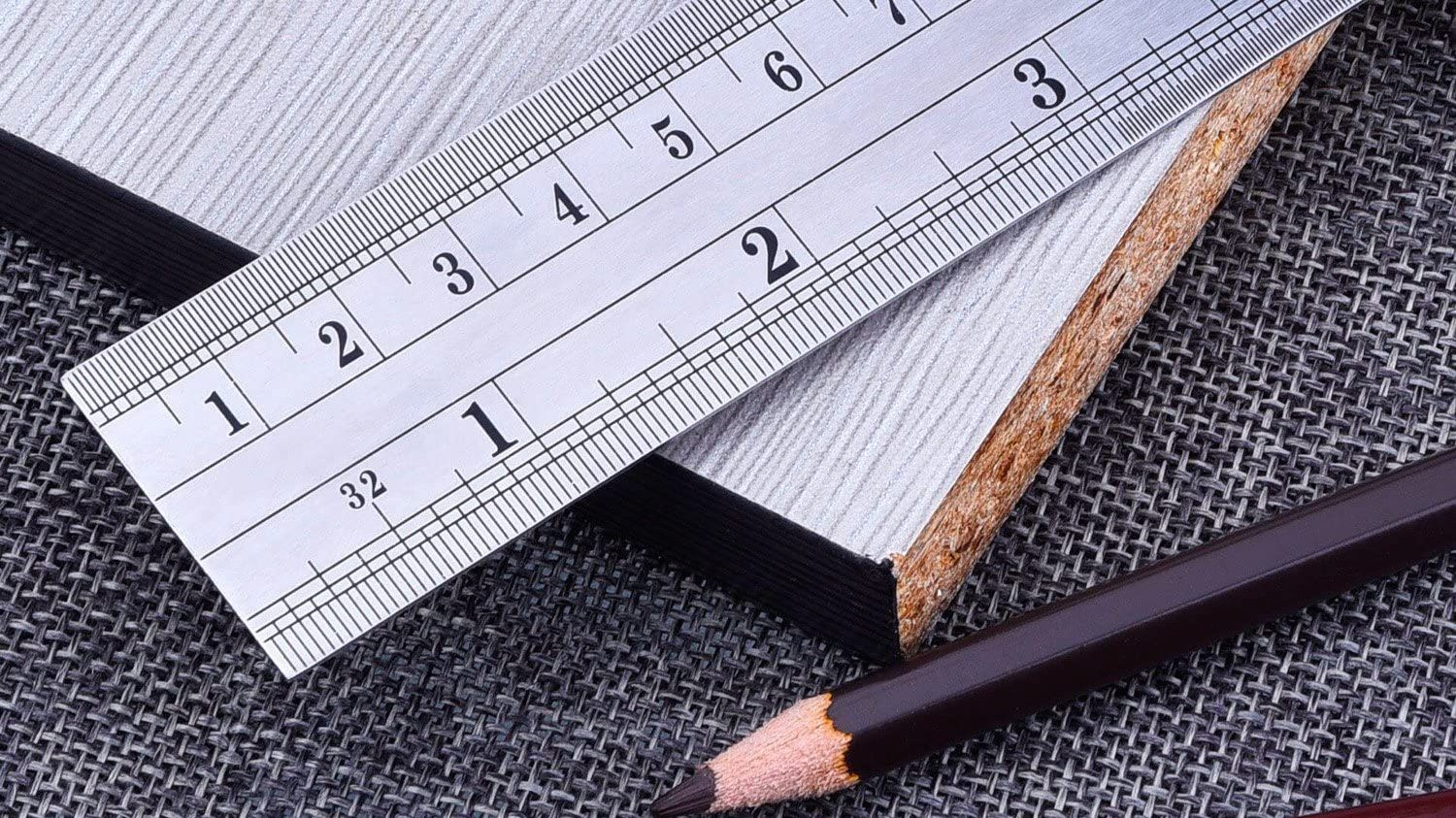 Not only does the eBoot Stainless Steel Ruler and Metal Rule Kit come with two rulers, but you get so much more as well. This kit includes a 12-inch ruler and a six-inch ruler that measure both in inches and in centimeters. The metric and imperial graduations on both of them make it easy to get precise measurements. There is also conversion tables on the back of both rulers to help you with the measurements. Each mark is clear, so you won't have problems reading them. Both of these are made from stainless steel that won't rust. They both have rounded edges, protecting the users and they are 0.9mm thick.
Stainless Steel Ruler and Metal Rule Kit with Conversion Table (Silver, 12 Inch, 6 Inch)
List Price:
$6.99
Price:
$6.49
You Save:
$0.50 (7%)
Available from Amazon, BGR may receive a commission
Best Quilter's Ruler
For those crafters and quilters out there, it takes a lot of skill to produce something with your own hands. When it comes to laying down the yarn and material that you need, you should be using a quilter's ruler like the Omnigrid Non-Slip Quilter's Ruler. This measures 6″ x 24″ and the rectangular shape helps with precision. This was made especially for quilting, sewing, and crafting projects, so it's something every artist should have. This has a unique numbering system and angle system that will definitely help you with your projects. The ruler has a clear background, so you'll be able to see it and the neon lines make it extremely simple to use. You can get this in a rectangle size like the one we've highlighted or it also comes in a square. The laser cut edges make for a smooth experience. The multiple angle lines make it easy to pivot and it's ideal for both right-handed and left-handed users.
Omnigrid Non-Slip quilter's Ruler, 6" x 24", Neon Green
List Price:
$21.39
Price:
$19.50
You Save:
$1.89 (9%)
Available from Amazon, BGR may receive a commission
Best Budget Ruler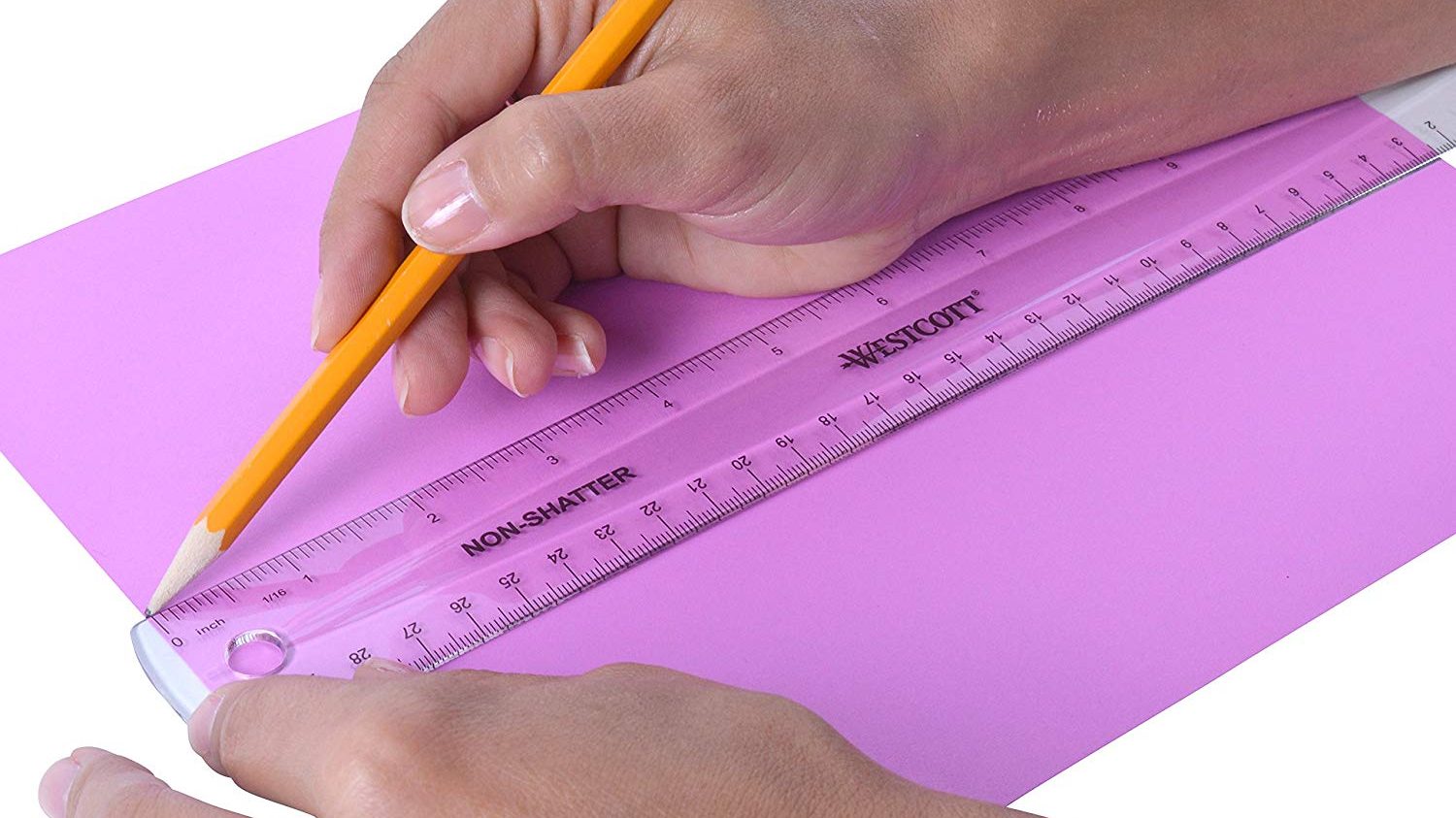 Buying a ruler doesn't have to break the bank. If you're just looking for something to help you draw straight lines, consider the Westcott Non-Shatter Ruler. This gives you total flexibility and clarity of measurement, so you'll be able to see the paper beneath the ruler. Even if you bend the ruler, it'll snap back to its original shape. It's scaled metric and 1/16th, making it easy to use, no matter what measurements you need. There is a hanging hole that allows you to store it without much hassle. It's built to last.
Westcott Non-Shatter Ruler, Clear, 12 Inches,(13862)
List Price:
$2.99
Price:
$1.99
You Save:
$1.00 (33%)
Available from Amazon, BGR may receive a commission