If you purchase an independently reviewed product or service through a link on our website, we may receive an affiliate commission.
It's quite a paradox to think about wanting to strike something that you're working on hard but also soften the blow in some way. But that is definitely the case when you are working on parts of your car or putting stakes down for a tent. You need to hit it in the right spot but you don't want to use something like a hammer that could potentially damage it. So what if you didn't have to use a particularly hard object to strike with? Enter a rubber mallet, which can do some of the dirty work for you but also keep your items from breaking. Rubber mallets can be used for construction, auto repair work, or even woodworking. It's a smart piece of equipment to keep in your home, as you may need it for your next repair job. We've highlighted five of the best rubber mallets on the market to give you some idea of what is available. Let's take a look at our picks and revel in the paradox.
Eliminate blowback
Boasting a fiberglass handle that can absorb vibrations, the TEKTON 30603 Fiberglass Handle Rubber Mallet is a supreme option. This is a double-faced mallet with a solid rubber head that delivers softened blows with a positive strike. The high-strength fiberglass handle has a core that will keep your handle from feeling any blow back. This features an exterior poly jacket that protects the handle core with any errant strikes. The rubber grip is soft and easy to hold, so it won't slide out of your hand when you're coming down for a hit. It won't ever pull loose, as it's an integrated part of the hammer. Perfect for construction, woodworking, and automotive repairs, you can choose to purchase this in a 16-ounce or 32-ounce size.
TEKTON 16 oz. Fiberglass Handle Rubber Mallet | 30603 , Black
Price:
$13.00
Available from Amazon, BGR may receive a commission
Bring it with you camping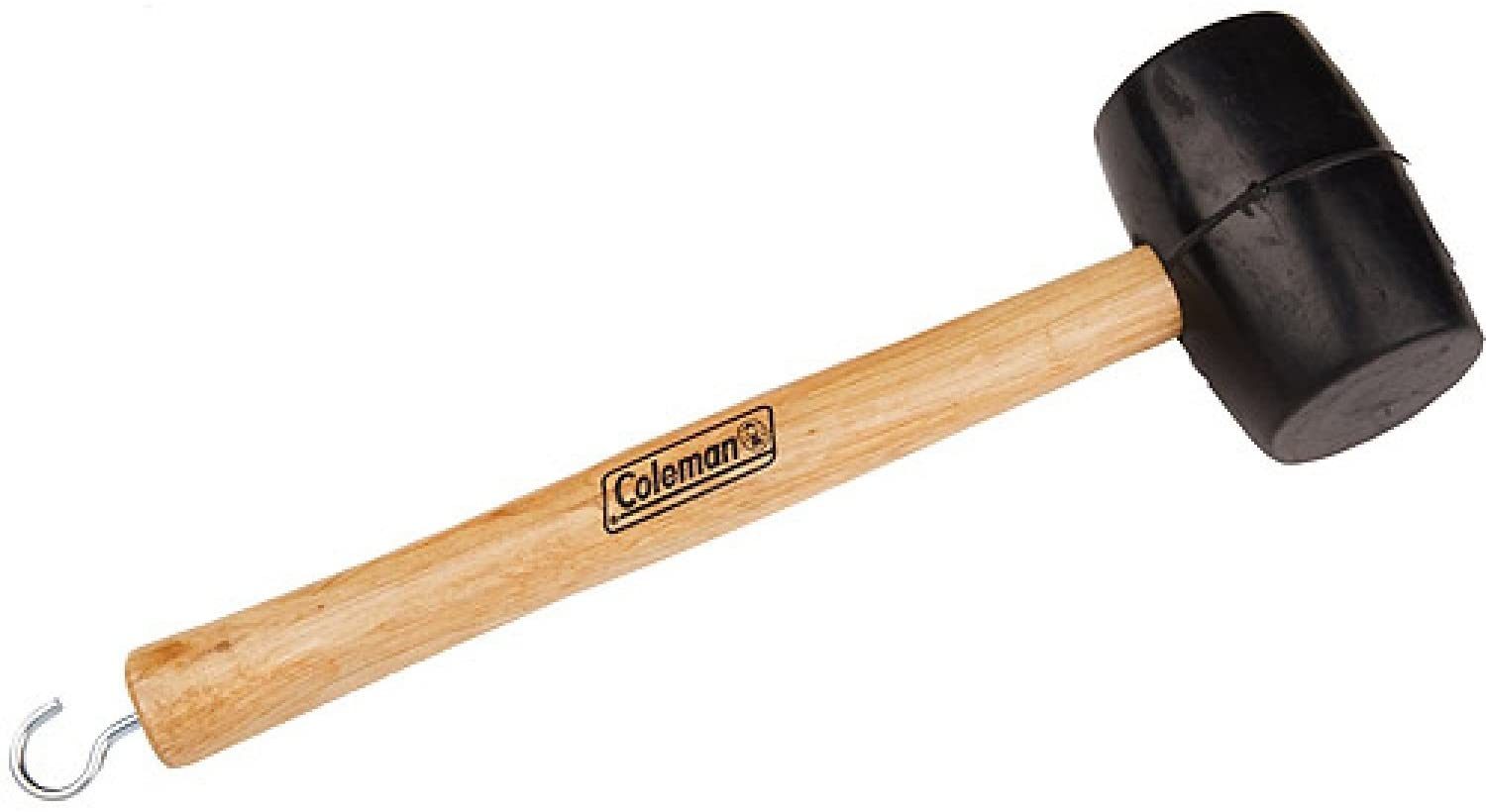 Whether you're camping out in the yard or in the wilderness, you're going to want a firm device to smack down the pegs to keep your tent from blowing away in a windstorm. With the Coleman Rubber Mallet, you'll be set. This is made from high quality materials, so it will last a long time, no matter how much you use it. This features a tent peg remover hook on the end of the handle, so when it's time to pack up after your camping trip, you'll be able to snag the pegs quickly and yank them up out of the ground. The durable rubber head is made for high impact and the wooden handle is sturdy as well.
Coleman Rubber Mallet with Tent Peg Remover
Price:
$6.99
Available from Amazon, BGR may receive a commission
This is great for a budget

You can choose an option like the Stanley 51-104 16 Ounce Rubber Mallet if you're looking for a quality product that gives you great bang for your buck. The rubber head minimized marring and surface damage when you strike with it. The head is molded to the wooden handle, so it won't fly off while you're swinging it. It weighs one pound so anybody can really swing it.
STANLEY Rubber Mallet, 16-oz (51-104)
Price:
$13.50
Available from Amazon, BGR may receive a commission
Flatten out and deliver the hit that's needed

With a hammer type meant for dead blows, the General Tech Rubber Mallet 16 Oz is a solid choice. The handle material is made out of hard wood, so it is easy to hold while you're swinging it. The face type is soft, as the rubber mallet can absorb shocks as it is delivering a blow. This could be used with a chisel without a problem and it can handle dealing out a good amount of force while protecting the materials.
RUBBER MALLET 16 OZ by STEEL GRIP MfrPartNo 2259323
Price:
$9.92
Available from Amazon, BGR may receive a commission
Built sturdy for all kinds of swings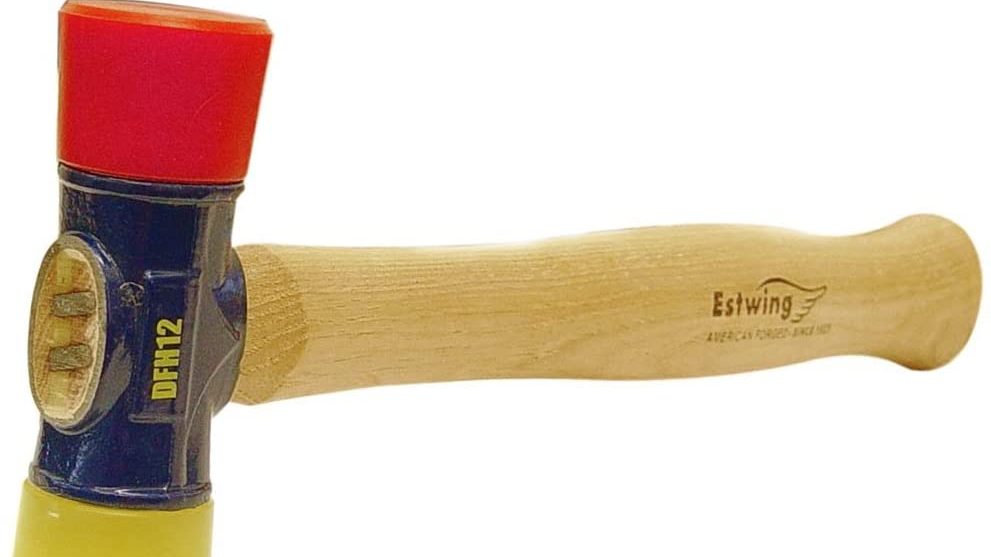 Great for forming sheet metal, you'll be pleased by the durability of the Estwing Rubber Mallet. This weighs less than the previous options, as it is 12 ounces, but it has both a hard tip and a softer tip on the head. It is made with a triple wedge construction as the hammer is securely fastened to the handle. You can use this for upholstery work, automotive work, assembling furniture, tile setting, installing laminate flooring, and much more. The genuine hickory handle is shaped to fit into the user's hands and not slide out when they are swinging it. It's simple to grip. This is made in the United States.
Estwing - DFH-12 Rubber Mallet - 12 oz Double-Face Hammer with Soft/Hard Tips & Hickory Wood Ha…
Price:
$14.99
Available from Amazon, BGR may receive a commission