If you purchase an independently reviewed product or service through a link on our website, we may receive an affiliate commission.
Remember those days when your teacher may have been out of school sick and you knew it was going to be a good day because the substitute was there? Whenever that substitute rolled up the cart that had a TV and either a DVD, Blu-ray, or even VHS player (depending on how old you are), you'd enjoy movie watching time and an easy period. You can bring back the nostalgia and enjoy it in your own home when you put your TV on a rolling TV cart. Having a portable TV can prove immensely productive, as it gives you a way to bring your television where you need it. Of course, you can always just lock it in place and leave it where it is, but having the luxury of wheels on your unit is a pleasant experience. For a viewing idea that's both new and steeped in memories, check out our picks for the best rolling TV carts on the market.
Best Height Adjustable Cart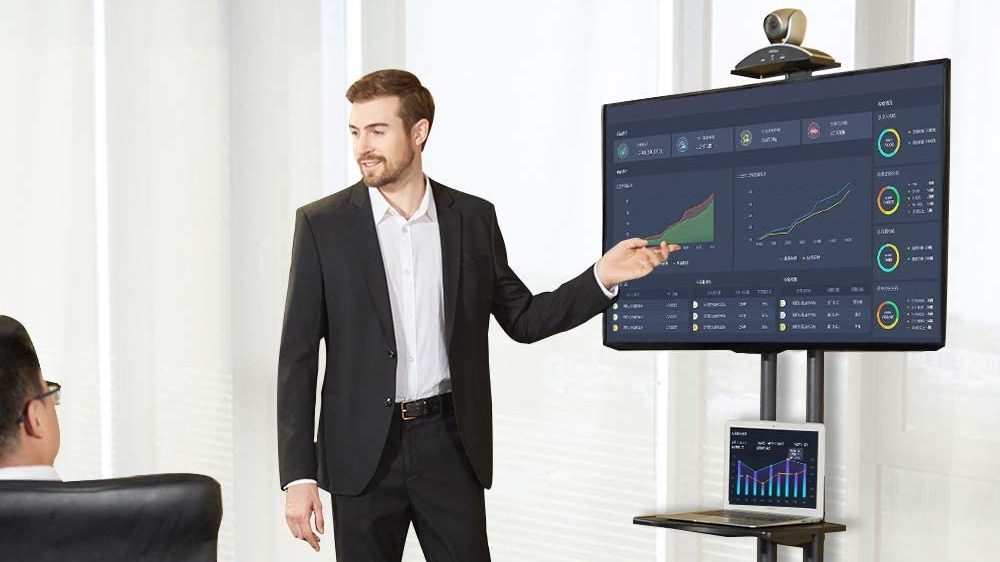 With the ability to fit most televisions that are on the market, the NB North Bayou Mobile TV Cart TV Stand with Wheels fits the bill. This rolling cart can fit most popular brands that have a diagonal between 32″ and 65″. You can mount a TV that's as heavy as 100 pounds, thanks to the steel frame of the cart. There are four braked casters for effortless rearrangement. The trolley itself is adjustable, as you can raise it between 40.5″ and 60.2″. This also provides a cable management system that allows you to hide the wires inside. It has Universal VESA standards and fits VESA patterns from 100 x 100mm up to 600 x 400mm. Below where the TV is held, there's an adjustable shelf that can house a laptop, entertainment device, or other machines you can hook up to your television.
NB North Bayou Mobile TV Cart Rooling TV Stand with Wheels for 32 to 70 Inch LCD LED OLED Plasm…
Price:
$149.90
Available from Amazon, BGR may receive a commission
Best Cart for Large TVs
Thinking that you're at the largest TV you can find is a fool's mindset. With the 5Rcom Mobile TV Cart, you'll be able to fit something probably bigger than you're thinking. This is compatible with most 32-inch TVs but can adjust up all the way to 70″ televisions, so you can get a television anywhere in between. The VESA patterns back screw holes are between 100 x 100mm up to 600 x 400mm. This solidly built floor stand is made with all metal parts and treated with a black powder coat finish. This is also height adjustable between 51″ and 67″, giving you more ways to view the screen. The front wheels have a locking mechanism to stop the stand from moving if you don't want it to. This will take up less space than other entertainment units and it has a shelf for your Blu-ray player or gaming system.
5Rcom Large Rolling TV Stand Portable Monitor Stand for 32-75 Inch Flat/Curved Panel Screens TV…
Price:
$129.99
Available from Amazon, BGR may receive a commission
Sturdiest TV Cart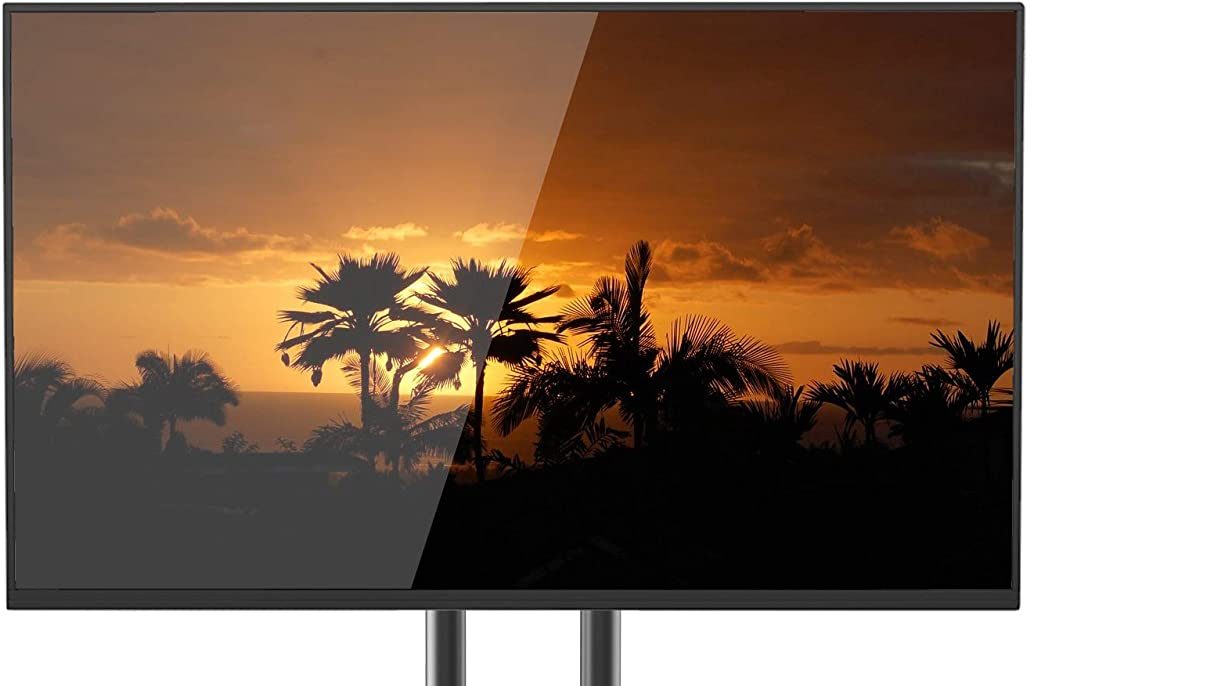 When you're mounting a television onto a cart, you have to make sure that it's safe, not only for your television but also for those who will be around it. By snagging the 1home Rolling TV Cart Mobile TV Stand, you won't have to worry. The flexible mount bracket can fit TVs between 32″ and 65″ with a maximum load capacity of 110 pounds. This one has the same VESA compatibility as the previous two and this is ideal for industrial use in offices, conferences, or tradeshows. You can even tilt the mounting bracket 15 degrees for more optimal viewing angles. It's equipped with four heavy-duty casters for mobility, while the wide base and steel construction prevent it from tipping over. Everything you need to set it up is included.
Mobile TV Stand, Rolling TV Stand with Wheels for 32-85Inch LED, LCD, OLED Flat&Curved TVs, Hei…
Price:
$99.99
Available from Amazon, BGR may receive a commission
Best TV Cart for Storage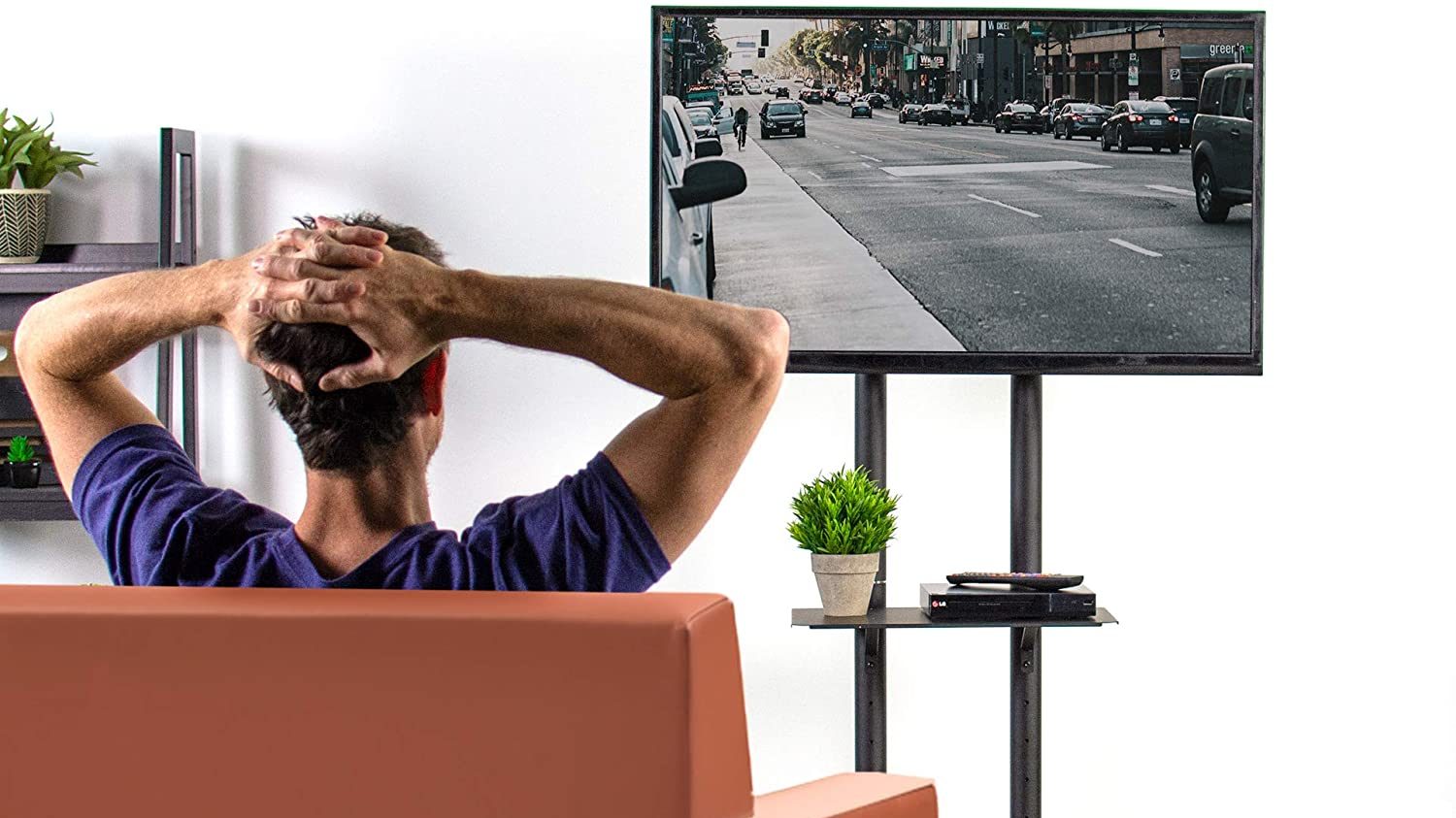 Messy wires are never something you want to look at. Choosing the VIVO Mobile TV Cart will get rid of the unsightly wires and allow you to store more than just a television. You'll be able to mount a TV that's between 32″ and 65″ and one that weighs up to 110 pounds. The maximum screen height for this stand is 57.5″. It's an adjustable cart, so you can tilt it to multiple angles and lock it in place or roll it. The integrated cable management system keeps all of your wires hidden for a better presentation. The middle shelf can hold up to 10 pounds of items, so you can place your laptop, Blu-ray player, or game console on there as well as other items that you may fit. It also is adjustable, so you can choose how low from the TV you want it.
VIVO Mobile TV Cart for 32 to 83 inch Screens up to 110 lbs, LCD LED OLED 4K Smart Flat and Cur…
Price:
$99.99
Available from Amazon, BGR may receive a commission
Best Cart for Curved TVs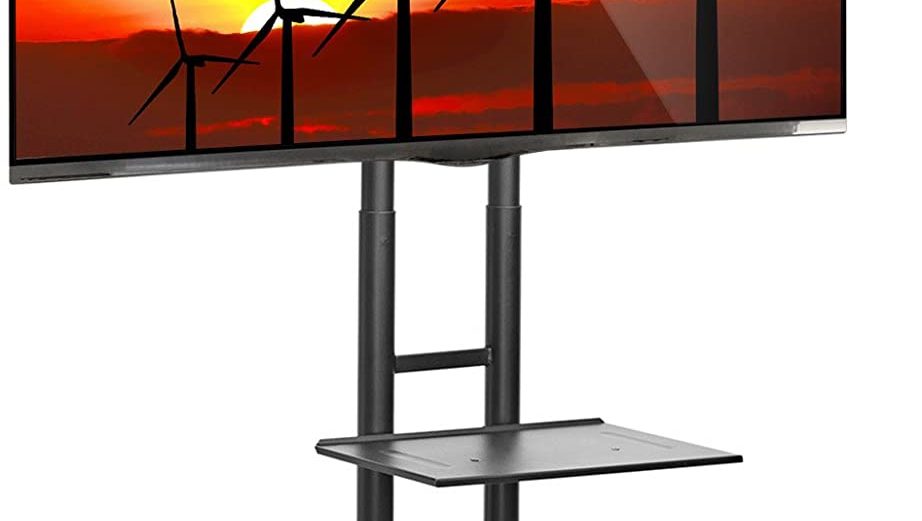 The Mount Factory Rolling TV Stand is compatible with many different varieties of television. This features a universal fit, so it will work with plasma screens, LED, LCD, OLED, or curved televisions. This also holds up to 65″ and is made with a sturdy steel frame. The VESA hole patterns range between 200 x 200mm and 600 x 400mm. The swiveling casters help you to roll it smoothly whenever you need to move it.
Mount Factory Rolling TV Stand Mobile TV Cart for 32-65 inch Plasma Screen, LED, LCD, OLED, Cur…
Price:
$81.99
Available from Amazon, BGR may receive a commission