If you purchase an independently reviewed product or service through a link on our website, we may receive an affiliate commission.
Measuring the amount of oxygen in your blood is important information for many people. But if you're someone who does not like the idea of needles, giving blood in order to get those readings may not be something that you're interested in. For those who would prefer a quick measurement rather than getting blood drawn, there's pulse oximetry. Pulse oximetry is a test that's used to measure the oxygen saturation of the blood. Being able to get that from a pulse oximeter that you put on your finger is pain-free and much faster than other methods. This type of reading can be vital for people who have sleep apnea, checking on patients during or after surgery that uses sedation, seeing if lung medicines work, or to see if a person can handle more physical activity. This is also a great reading to see if someone is at greater risk of heart disease or a heart attack. If your doctor has asked you to take measurements of your oxygen saturation in your blood, you can opt for any of the pulse oximeter choices we've laid out below. Let's take a look at our picks.
Best Pulse Oximeter for Athletes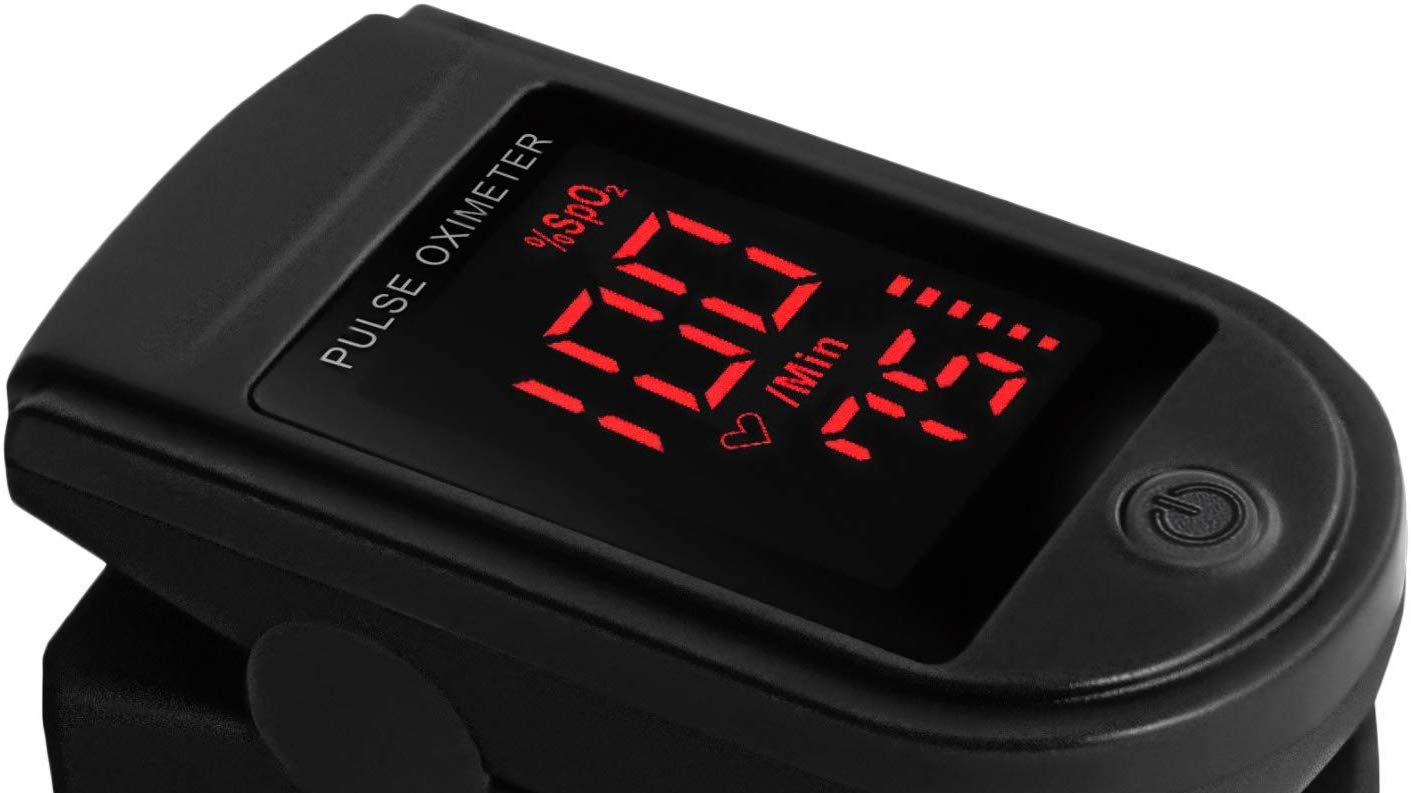 If you're a sports or health enthusiast, knowing how your body is working is something you need to be in tune with. With the help of the Zacurate Pro Series 500DL Fingertip Pulse Oximeter, you'll get quick measurements to keep you in the game. This will accurately determine your SpO2, pulse rate, and pulse strength in only 10 seconds. This is ideal for mountain climbers, cyclists, skiers, snowboarders, or hikers that want to know how they're feeling at a certain time in a certain location. The large LED display is extremely easy to read and this will display 100% of your SpO2 reading. It accommodates a wide range of finger sizes, allowing you to get an accurate measurement. It runs on a one-button operation and comes with a lanyard that you'll be able to carry around. It is covered in a silicone cover to keep dirt and grime away from the meter and it comes with two AAA batteries.
Zacurate Pro Series 500DL Fingertip Pulse Oximeter Blood Oxygen Saturation Monitor with Silicon…
Price:
$22.95
Available from Amazon, BGR may receive a commission
Best Pulse Oximeter to Wear
You'll be able to keep the ClinicalGuard CMS 50-DL Fingertip Pulse Oximeter hidden if you wish. That's because it comes with an easy-to-attach lanyard that can either slip over your wrist or your neck, so you can attach it to yourself. This will provide you with a SpO2 reading in less than eight seconds, providing reliable and speedy results. The display will also show you your pulse as well as the battery life of the machine itself. It comes with two AAA batteries, so you can use it straight out of the box and it can be used as a heart rate monitor as well. This is backed by a 12 month warranty, so you shouldn't be worried about giving it a try.
ClinicalGuard CMS-50DL Fingertip Pulse Oximeter Blood Oxygen Saturation and Heart Rate Monitor…
Price:
$13.95
Available from Amazon, BGR may receive a commission
Best Value Pulse Oximeter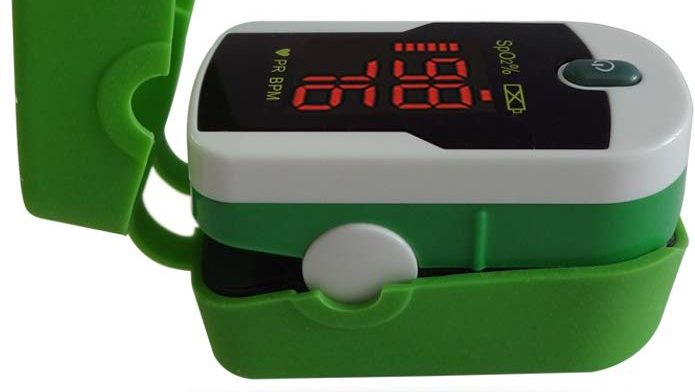 Providing you extreme value and bang-for-your-buck, the Concord Emerald Fingertip Pulse Oximeter has a reversible display. It is quick, accurate, and easy to use, as the one-button operation shows you your pulse rate, strength, and SpO2. This is meant for adult or pediatric use, so anybody can have their fingertip read. The two-way rotating display saves battery, as does the auto shutdown after eight seconds of use. You can use this for 30 straight hours before the battery life would run out. It will show you if the battery is running low, thanks to the indicator light. It comes with batteries, a carrying case, a strap, a shock-resistant cover, and a foam-padded box. This oximeter is also backed by a two-year warranty.
Concord Emerald Fingertip Pulse Oximeter with Reversible Display, Carrying Case and Lanyard
Price:
Available from Amazon, BGR may receive a commission
Best Warning Settings for a Pulse Oximeter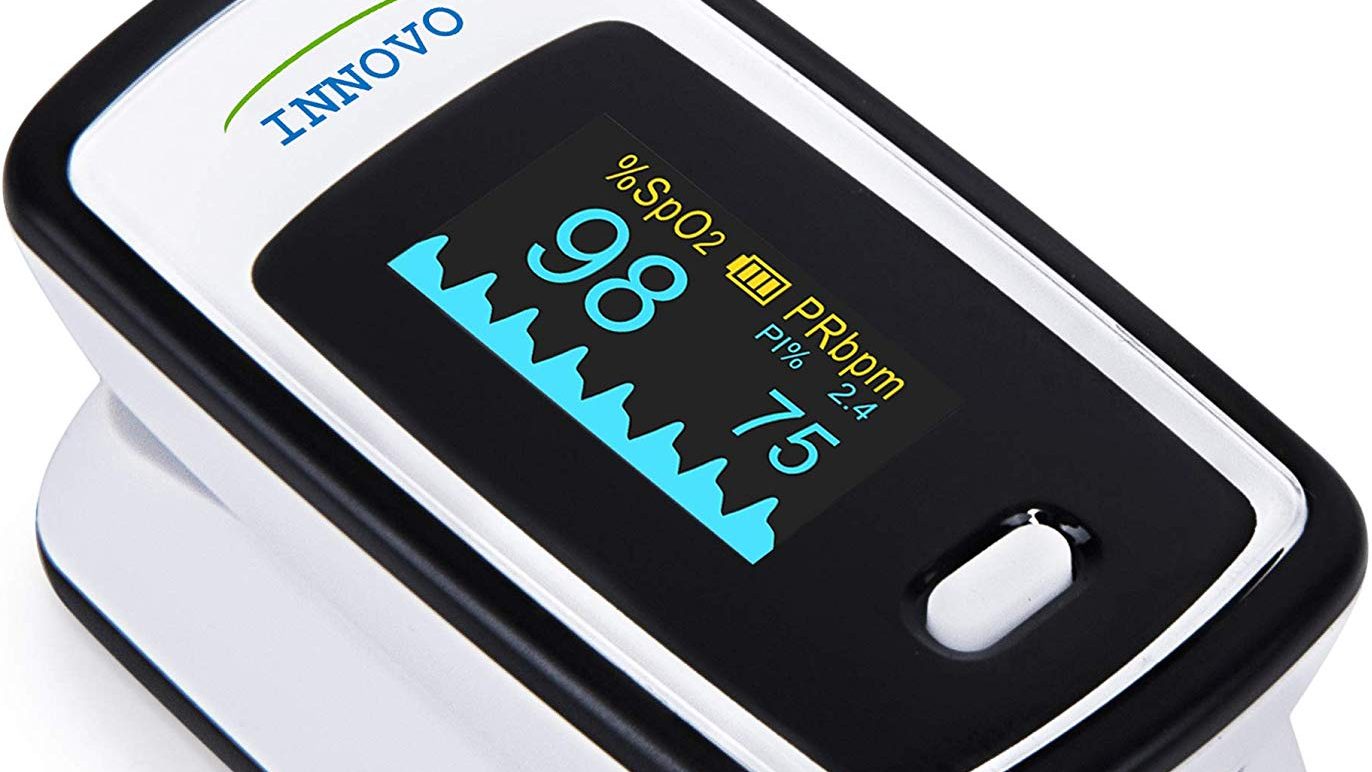 You'll know right away if something is amiss with your reading when you use the Innovo Deluxe Fingertip Pulse Oximeter. The newest features with this version have an auditory alarm that warns you if your SpO2 or pulse rates are beyond the limits that you set. It will also beep for every pulse and you can adjust the brightness of the screen. This has a plethymosgraph and perfusion index to properly and accurately give you readings that you can see in real time. There's a lanyard for easy wearing and this also includes two AAA batteries so you can use it as soon as you receive it. The battery life lasts for 40 hours and the display is six multi-directional.
Innovo Fingertip Pulse Oximeter with Plethysmograph & Perfusion Index, Deluxe Ivory White (Made…
Price:
Available from Amazon, BGR may receive a commission
Fastest Pulse Oximeter for Results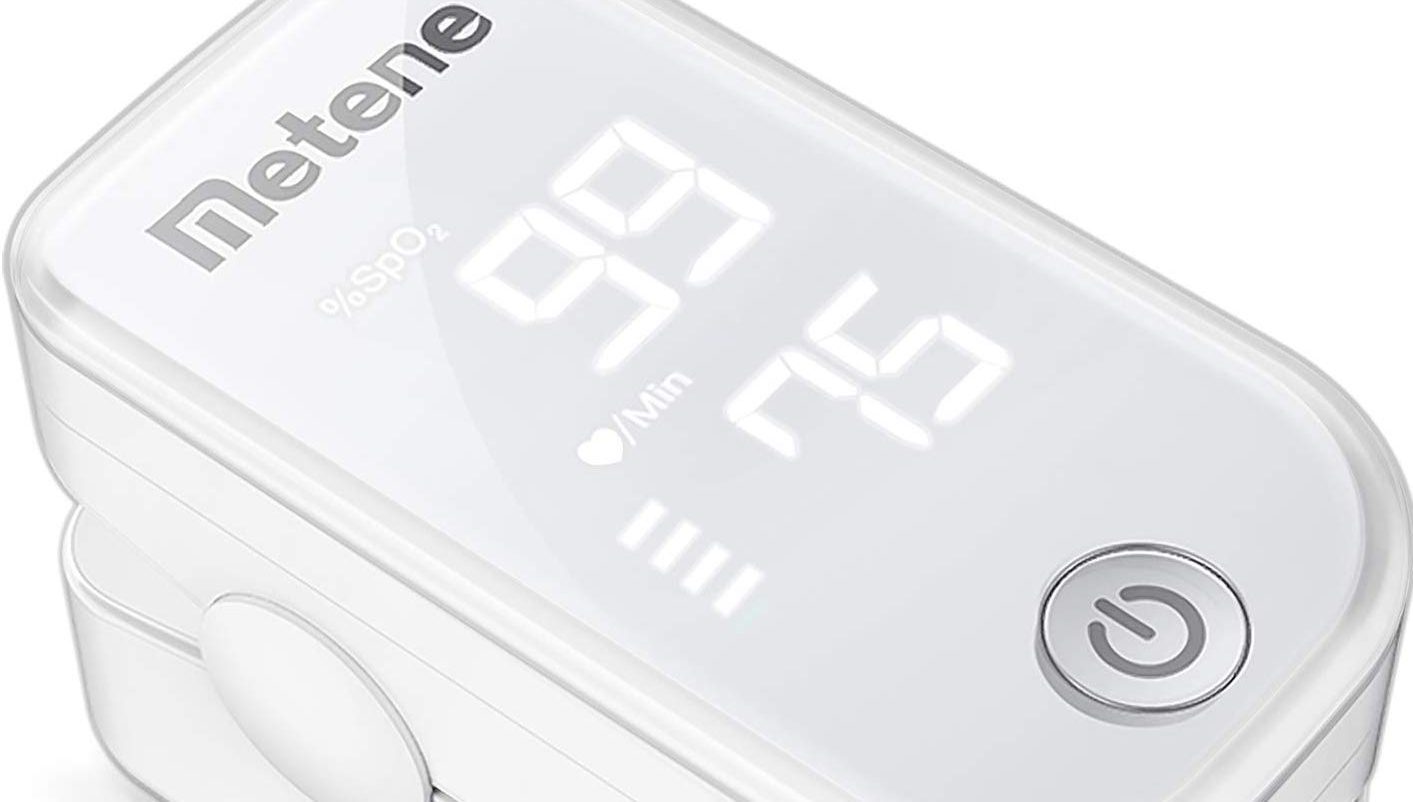 Waiting can be extremely frustrating when you're looking for readings in an instant. Thanks to the sensors on the Metene Pulse Oximeter, you can get your results in as little as five seconds. This is extremely accurate and reliable as well, so you'll know what you're dealing with. This has an extremely advanced MCU chip and gravity sensor and the blood oxygen signal is collected by photoelectric sensing principle. This features a high quality transparent acrylic panel and the large LED display is simple to read. You can also choose if you want the environment to be taken into account when you're reading your results for more accuracy.
Metene Pulse Oximeter Fingertip, Blood Oxygen Saturation Monitor with Accurate Fast Spo2 Readin…
Price:
$15.99
Available from Amazon, BGR may receive a commission