If you purchase an independently reviewed product or service through a link on our website, we may receive an affiliate commission.
If there was a way to ensure that your baby lived a long and healthy life, every parent would do all that they could to make that happen. While unfortunately that isn't the case, there are ways to help your baby while it's still in the womb. Taking prenatal vitamins has been proven to protect not only the baby but also the mother during pregnancy. This will help restore the nutrients that can be lost by having a child inside you and will also provide more vitamins and minerals to the baby. Prenatal vitamins have also been proven to help with lactation, which is a great thing for the child as well. If you're pregnant, trying to become pregnant, or are thinking about becoming pregnant, knowing about prenatal vitamins can be a valuable thing. We've highlighted three of the best options on the market below for you to take a look at.
Best Six Month Supply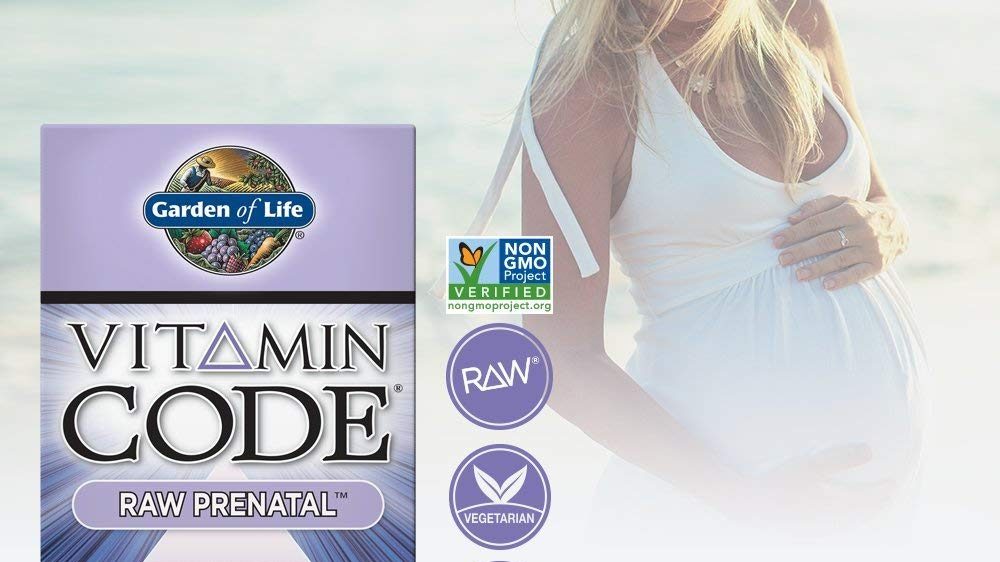 Before you start taking prenatal vitamins, you should obviously discuss it with your doctor. But if they want you to start a long regimen of the vitamins, we suggest checking out the Garden of Life Vitamin Code Raw Prenatal Multivitamin. These are specially formulated for women and are made from nutritious raw whole vegetables. These are blended in a base of 23 fruits and vegetables together with food cofactors. This is designed both for the baby and the mother to help with pregnancy and lactation. These prenatal vitamins include probiotics for digestive help, ginger for morning sickness and digestive comfort, as well as Vitamin D and zinc. This also is packed with iron, supporting blood and heart health. For healthy, natural, tube development, this includes Vitamin C, E, and B Complex plus Folate. Vitamins A and C, as well as iron and copper, help with skin health. This doesn't have any binders or fillers and is completely vegetarian, gluten-free, and dairy-free. You'll get a bottle of 180 pills, which is good enough for six months. These are meant to be used before and after birth.
Prenatal Multivitamin for Women from Whole Foods with Biotin, Iron & Folate not Folic Acid, Pro…
List Price:
$65.99
Price:
$41.94 ($0.23 / Count)
You Save:
$24.05 (36%)
Available from Amazon, BGR may receive a commission
Best Single Pill Daily Vitamin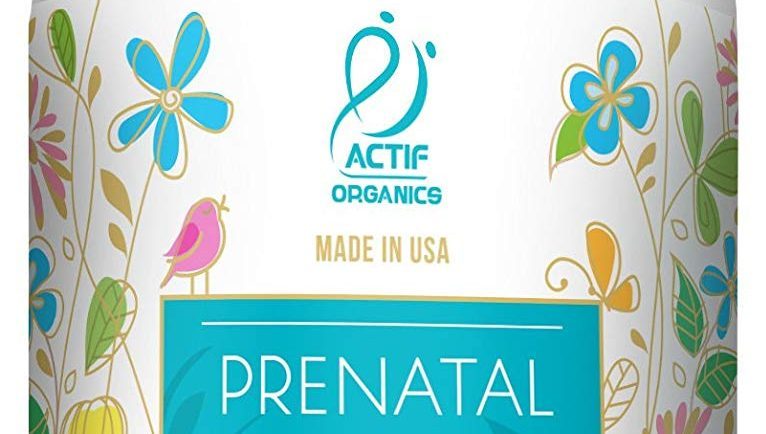 Some prenatal vitamins are meant to be taking with multiple pills a day. So if you're averse to taking a lot of pills, you can choose the Actif Organic Prenatal Vitamin. This is a complete multivitamin that is made with over 25 different vitamins. It also includes minerals, an organic herbal blend, choline and probiotics. It is 100% organically sourced and is non-GMO. This is allergen-free and it comes in a three month supply. In each pill, you'll be getting 100% natural folic acid (methyl folate), choline, iron, calcium, DHA, EPA, and probiotics. It is gluten-free, BPA-free and made with 100% vegetable food coloring. Each pill is made in an FDA-approved cGMP facility in the United States. The Omega 3, along with the DHA and EPA help your child with healthy brain development. This provides you with a full array of macro and micro nutrients.
Actif Organic Prenatal Vitamin with 25+ Organic Vitamins, 100% Natural, DHA, EPA, Omega 3, and…
List Price:
$59.99
Price:
$43.59 ($43.59 / Count)
You Save:
$16.40 (27%)
Available from Amazon, BGR may receive a commission
Best Gummy Prenatal Vitamin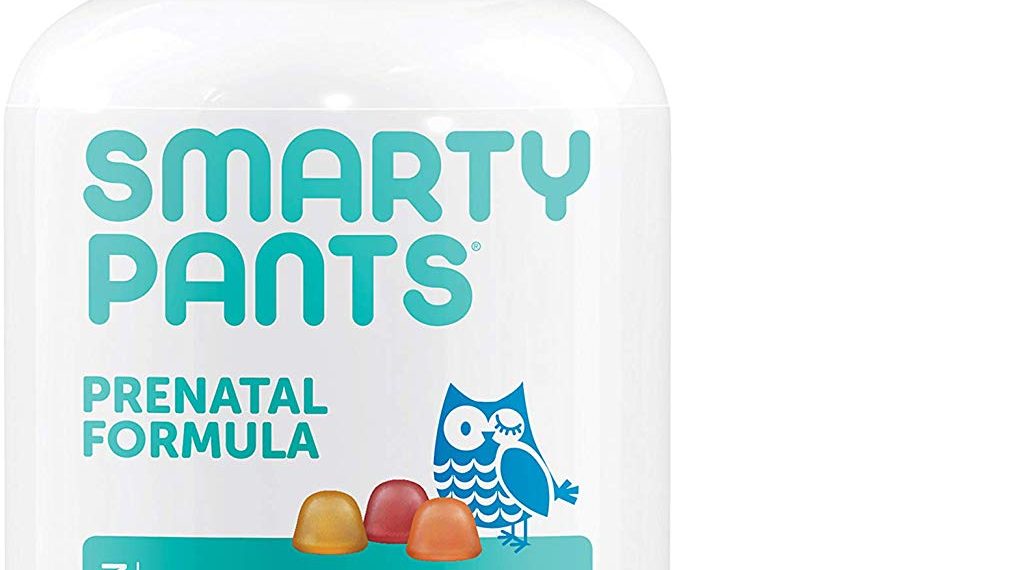 Plenty of people hate taking pills. If you're more of the clan of taking gummy vitamins, there are great prenatal ones like the SmartyPants Prenatal Daily Gummy Multivitamin. This prenatal formula has some new ingredients, all in one serving. It now boasts beto carotene, Vitamin B6, Vitamin K2 and choline. This is free of milk, eggs, peanuts, tree nut allergens, fish allergens, shellfish, soy, gluten, and wheat. There are no synthetic colors or artificial sweeteners. You don't need to keep these in the refrigerator. Women can take four gummies daily with or without food. This bottle comes with 120 pills, so it's good to last you 30 days. It's packed with 18 essential nutrients like folate for fetal development, Vitamin D3 for immunity, Vitamin B12 for energy, Omega-3 EPA/DHA, and Vitamin K for bone strength. This also has iodine to support the fetal nervous system and help develop the brain during pregnancy. The flavors are lemon, orange, and strawberry banana, so they aren't a chore to take.
SmartyPants Prenatal Formula Daily Gummy Multivitamin: Vitamin C, D3, & Zinc for Immunity, Glut…
Price:
$29.28 ($0.24 / Count)
Available from Amazon, BGR may receive a commission